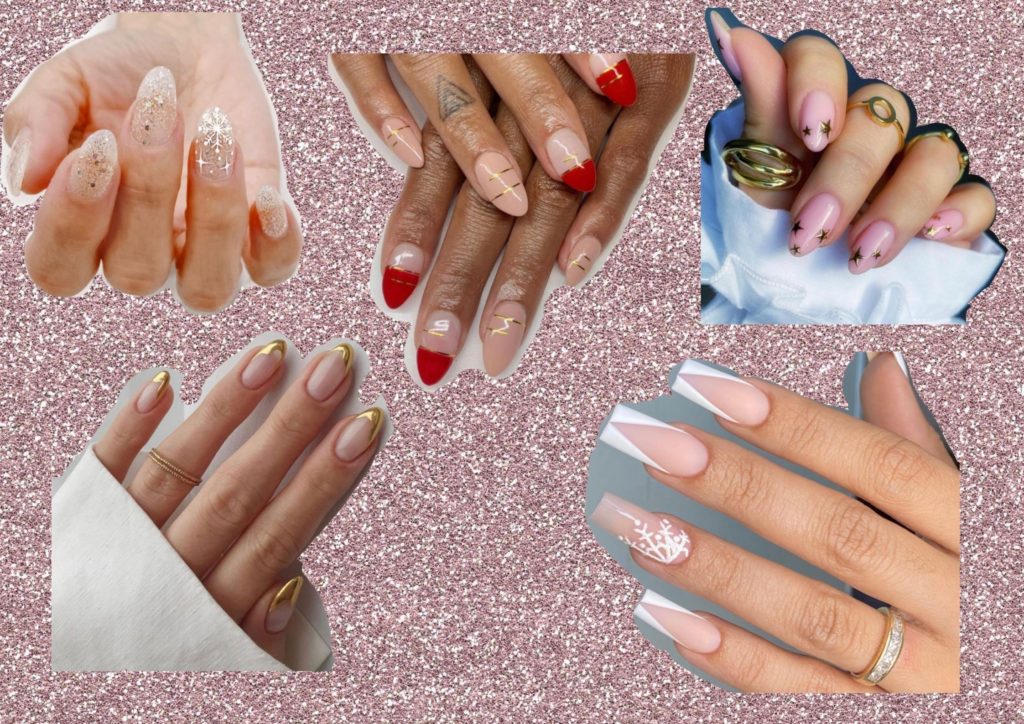 Fact about me: I am never for a basic short nail. If you've been following me on Instagram, you know that my nail taste is always: Square with rounded edges, mid-length, and if I don't opt for a design, I either go for chrome, matte, or a neutral ombre.
And of course, holiday nails are not any different, if anything, I make sure I opt for a classy yet trendy nail design. Even though we are spending the holidays at home and many of us are not able to spend it with their families due to Covid, why not spice things up a bit with some over the top nail design that will elevate your festive mood?
Here are some of my favorite holiday nails and designs for this year:
---
The Gold Star Nail Art
A soft pastel base with twinkling golden stars… Who can resist?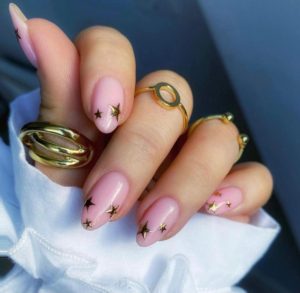 ---
Pearl Ombre Design
For those who like to keep it somewhat simple. Pearl ombre is a chic minimalist twist on holiday nails.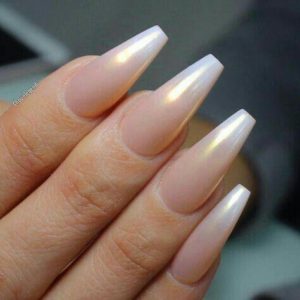 ---
Sparkly Silver Snow Flake Design
It's the glam you deserve – sparkle all the way into the new year!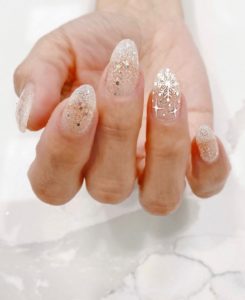 For a more pared down look, opt for mattes and diagonal French tips.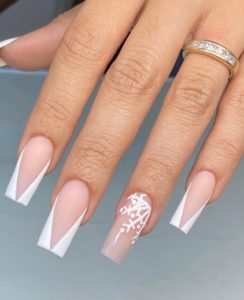 ---
Red French Tips
A total classic but not-so-basic design. Turn up the festive mood by adding thin gold lines underneath the red tips.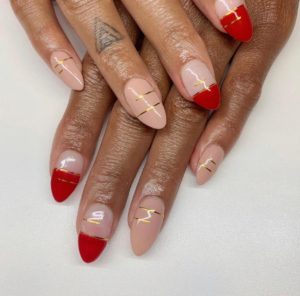 ---
Nude and Red Nail Design
A variation of red French tips, geometric lines will have the same festive impact.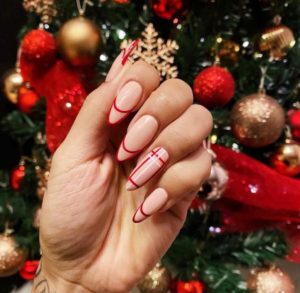 ---
Checks and mattes
Quite literally. Paint checks on one finger and let the other nails be the matte canvas to spotlight!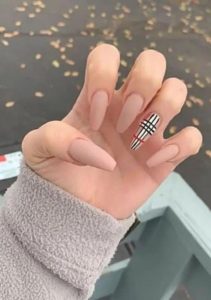 ---
French Tips, But Make It GOLD
Holiday nails that will be just perfect on both Christmas and NYE. Simple and effective.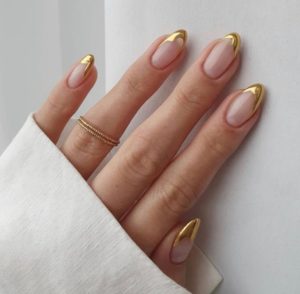 ---
DIY
Guinwa's Tip: Create fuss-free nail art at home with Kapmore's nail kit.
From gold stars to different nail sequins – the little studs will sure step up your nail game!
You can also stick them on your phone, dresser, or just about anywhere…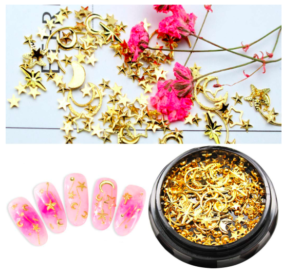 Kapmore Nail Art Kit from $6.99 at Amazon
SHOP NOW
Which is your favourite holiday nails inspo? Let me know!