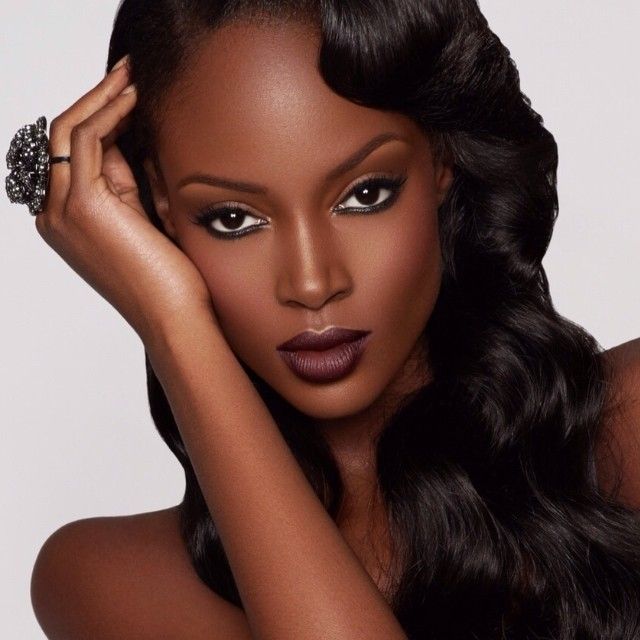 To all my shades of chocolate, we understand the set of challenges your skin tones face as most skin care products are formulated to women with lighter skin tones. But, this is why shades of glam is here to help you! Women with darker skin tones need to choose their repository of skin care products and routines carefully. From the right type of cleanser and moisturizer to the correct procedure for wearing sunscreen, every women should find the products that best cater to her skin's changing needs.
Sunscreen
Even though darker skin has more melanin lowering its risk for getting damaged with the sun's UV rays, melanoma is still a very serious condition that is apparent in women with darker skin tones therefore, protecting your skin with a sunscreen that is long lasting is a must! If you wear makeup, you definitely want a sunscreen that won't battle with your foundation and leave any gray or white tints. Try the ExtraShade Sunscreen that is specifically formulated for darker skin tones. For a drug store alternative, try CeraVe Sunscreen 50 SPF which has an invisible and oil-free formula that protects your skin without feeling heavy.
Shea Butter
Shea Butter is a highly sought after African American skin care must have for its naturally rich Vitamin A, E and F ingredients. It has been used for centuries to keep skin clear, moisturized and overall healthy. It can also be used on both hair and skin and is said to help reduce the appearance of skin discolorations. Because raw shea butter is not easily found in stores, you can shop for Raw Shea butter and other hair and skin natural ingredients on EleganceHairCare.com. Make sure to try out Okay's 100% Pure African Shea Butter that is made from the nut of the African Shea Tree.
Sulfate Free Shampoo
Sulfate free shampoo helps keep your hair naturally moisturized and reduces chances of scalp irritation. Try out Elegance Amazon Coils Curl Enhancing Shampoo. Both Sulfate and Paraben free this curl enhancing shampoo is designed specifically to enhance curls. Infused with Amazon Oil which helps protect hair against drying and breakage along with its heatwave technology that fortifies each hair strand with encapsulated conditioners that releases over time or when heat is applied makes it the perfect fit for achieving bouncy and healthy looking curls.
Ingrown Hair Treatment Pads
If you have curly hair then you my friend are more prone to ingrown hair due to your curved hair follicles. In women, ingrown hairs are common in areas that have coarse hair, such as the bikini area, armpits and legs. With Waxing leading to serious ingrowns and with shaving leaving your skin with small, dark bumps that don't look the best, exfoliating your skin to keep your pores from getting clogged is a must! Try Bliss Ingrown Eliminating Pads and use it in between your waxing and shaving sessions to help tackle all the lumps and bumps on your skin.
Oil Free Foundation
With having beautiful chocolate skin comes a minor dilemma. Black women often have more oil glands than people of any other race, and those glands tend to be larger in size and produce an excessive amount of oil. To help out, use an oil free foundation that helps keep your skin looking fresh throughout the day. Try Fashion Fair Powder Finish Foundation which is specifically formulated for women of color making it easy for you to find the perfect foundation for your skin tone! Their foundations are oil free and provide medium to full coverage.