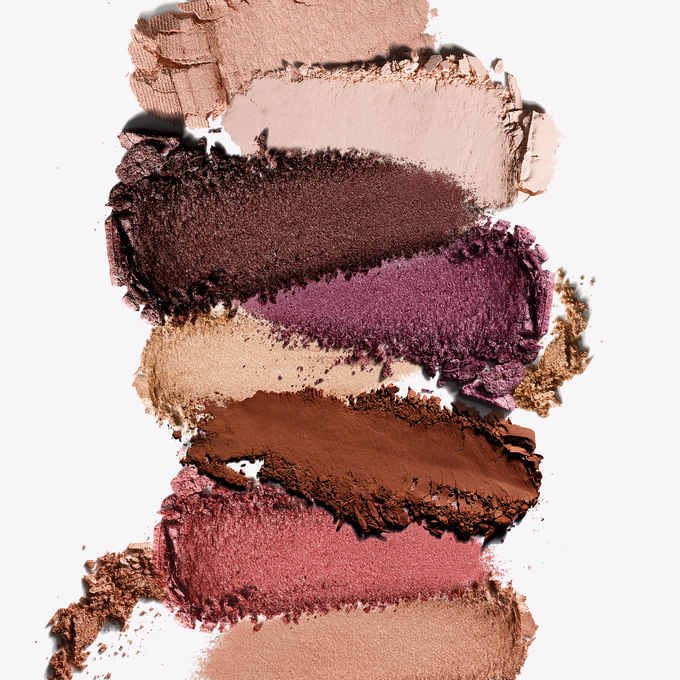 Before leveraging on some $200 Natasha Denona palettes, here are my top 5 eyeshadow palettes that have helped me get a good start in the make-up game. They aren't too expensive but their quality is tres bien!
The Balm Cosmetics Meet Trimony Matte Eyeshadow Palette
Slim platte that has all the neutral shades that you need to create any look. Simple or GLAM. Their black eyeshadow gives you the perfect intensity to line your upper lash lids for those of you who aren't yet comfortable drawing a perfect cat liner. Their Purple shade would look absolutely STUNNING on hazel and green eyes while their neutral shades complement any eye color.
Lime Crime Venus the Grunge Eyeshadow Palette
Despite the controversies with LimeCrime Cosmetics. This palette is EVERYTHING. I can't emphasis how pigmented these colors are. Aura is a great eyeshadow color for the lids and can also be used as a highlighter. Divine on the other hand is my absolute FAVORITE. For an easy everyday look, simply apply divine on your crease and smoke your lower lash line with it as well. Creation, rebirth, venus and muse are perfect for the fall season while Icon, Divine, Shell and Aura can be used all year round.
e.l.f Cosmetics Rose Gold Palette
10 pigmented and versatile shades for 10$? You definitely can't beat that. Use the matte shades to create an everyday neutral smokey eye and add their shimmery shades to transform your look into something glamorous! The versatility of their cool and warm eyeshadows makes it a great palette for all shades at a very reasonable price.
Anastasia Beverly Hills 'World Traveler' Couture Eyeshadow Palette
This was my first Anastasia Beverly Hills Palette and I still love it! For an everyday simple look, use "Morocco" on your crease and soft peach on your lids. Pink Champagne is another one of my favorite shades in this palette, I love applying it all over my eyelids with false lashes for a girls night out. It's a simple look for beginners but still gives you that GLAM effect.
Milani Everyday Eyes Palette in Earthy Elements
This is another great drug store eyeshadow palette. For $8.97 you get the matte eyeshadow colors for your crease and the shimmery shades for your lids and to highlight the inner corners of your eyes. Milani has always been one of my favorite drug store products and I am so happy to see them come out with their eyeshadow everyday palette collection. If you have hazel or brown eyes, this Earthy Elements palette would look stunning on you but if you're feeling bold, I would go with their Vital Bright palette
Have you tried any of these palettes :)? Let me know what your favorite palettes are in the comments below. Until next time…. Stay Glamorous!
xoxo,
Guinwa Zeineddine