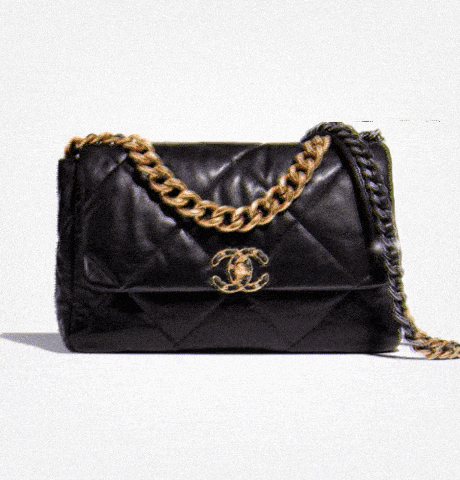 Guinwa's What's In My Bag is here! Welcoming the new normal (part WFH and part office), here's everything Guinwa takes with her during COVID-19.
The Bag
Guinwa stocks her essentials in Chanel's buttery leather, the Chanel 19 Large Flap Bag. Matching any look with gold and silver tone chains, the classic bag ensures style and comfort. Looking to get your hands on one? Chanel 19 Black Tweed at Vestiaire Collective is a great option – especially if you're into vintage shopping.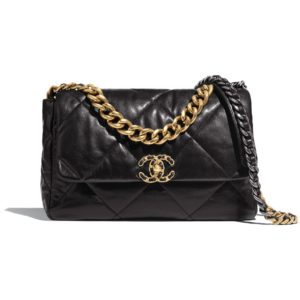 The Purse
Unfortunately sold-out, Guinwa carries her cards and coins in a chic Louis Vuitton purse. But not to worry, you could get a similar French luxury vibe with Saint Laurent's quilted leather wallet – in creamy blanche to stand out!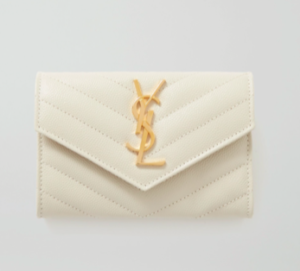 Saint Laurent Quilted textured-leather wallet $425 at Net-a-Porter
1. The Hand Cream
Guinwa keeps her hands hydrated a la Chanel. Cult favourite, La Crème Main hydrates, regenerates, softens and brightens the skin. Iris Pallida protects the skin barrier and to reduce dark spots while May Rose Wax leaves your hands soft and moisturized, with long-term benefits. And the packaging? Pure joy.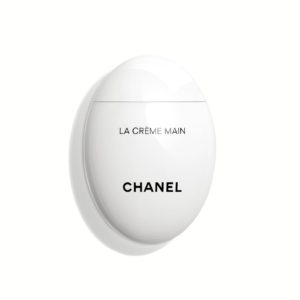 Chanel La Crème Main $50
2. The Lip
Taking your mask on and off amidst COVID-19 needs a durable lip color. And if you're a new mum, perhaps even more so! Guinwa swears by Smashbox Always On Matte Liquid Lipstick in the shade 'Bawse Pink' – the perfect nude to complement any look. Infused with jojoba, apricot and sunflower oils, the weightless and waterproof formula keeps lips pillowy plush for an intense 8-hour wear. Super easy to apply, you can line and fill your lips in one non-drying swipe thanks to its precision tip applicator. Hello, put-together pout.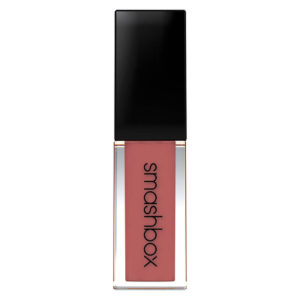 Smashbox Always On Matte Liquid Lipstick in the shade 'Bawse Pink' $26.99 at Asos
& Lip Care
Fending off cold weather dryness, Guinwa employs a vegan balm: Summer Fridays Lip Butter Balm. The tube jets hydrating seed butters and botanical extracts to deeply hydrate your lips. The creamy, skin-softening balm mends dry cracks and cloaks your pout in glass-like shine. Moisturized, your lips will linger a subtly sweet hint of natural vanilla. Tip: great for on-the-go, you could also use it as an overnight lip mask for an intensive treatment.
3. The Perfume
"A woman who doesn't wear perfume has no future," famously said Gabrielle Chanel. It's only natural Guinwa carries a bottle of Coco Mademoiselle by Chanel. Centred around an overload of patchouli, the eau de parfum is complete with hints of ambery accord of vanilla, tonka bean, rose and jasmine – contrasted by fresh citrus notes. The scent for every modern day woman. Apply generously on the inside of your clothes, on the wrists, behind the ears and on the back of the knees for maximum effect.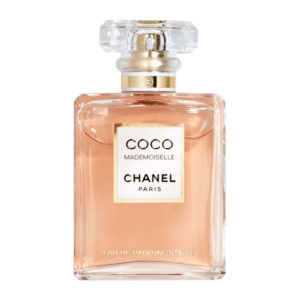 Chanel Coco Mademoiselle Eau de Parfum Intense Spray $225
The Mask
We've talked about Guinwa's initiative with non-profit Hawiyati for emergency assistance in Beirut. Now, 50% of the profits go to support Lebanese families in need with every purchase of Guinwa's Lebanese inspired face mask. PS: Snap Stories and spread the word with Guinwa's 'Lebanese Logo' filter on Instagram.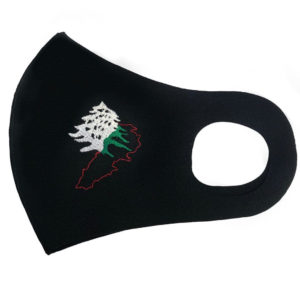 You can get your mask by donating to Hawiyati's Beirut Disaster Fund
The Sanitizer
The number one "beauty" product of 2020? Hand sanitizer. Obvs. But why not step it up and try a rinse free hand wash? Ok, technically all sanitizers are rinse-free, but that's not the point. Aesop's non-drying, alcohol-based formulation not only effectively cleanses, but also hydrates your hand without that gluey, sticky feeling of a sanitizer gel.
Aesop Resurrection Rinse-Free Hand Wash $11.69 at Revolve
The Extras
Make sure to add a water bottle (and a pen) – so that you have everything you need!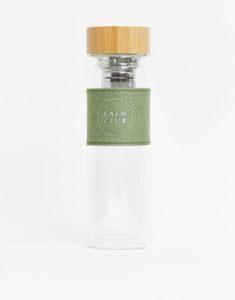 See the products in motion, you can also watch Guinwa's video here.