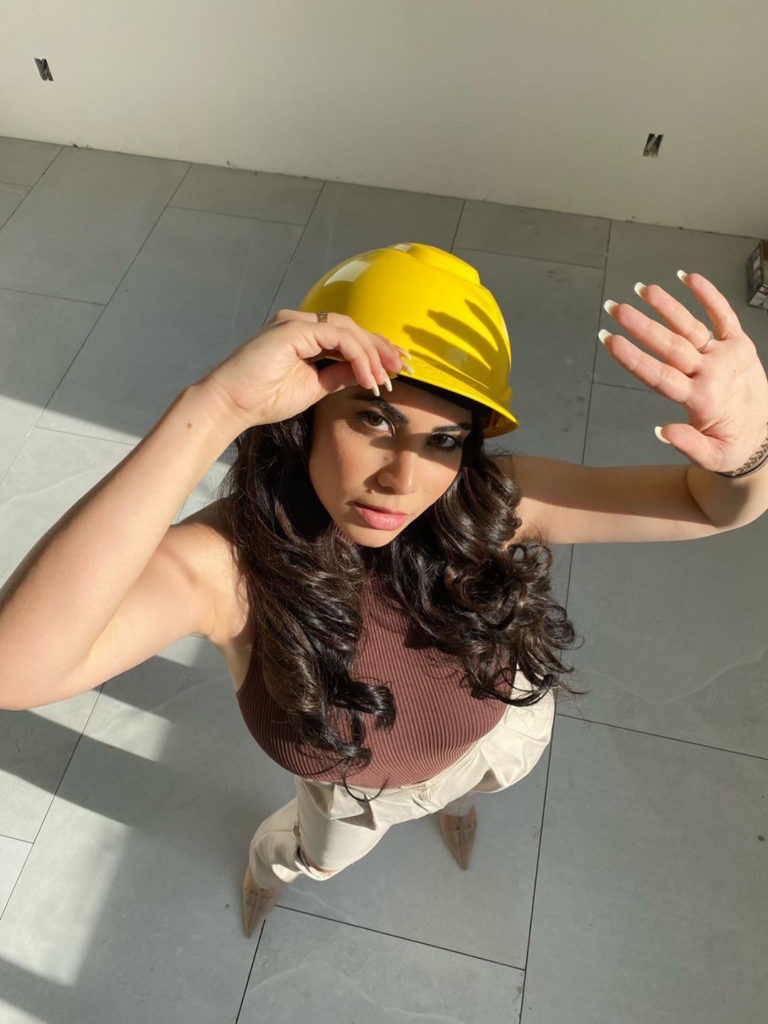 We are currently in phase 4 of building our home and it gives me the chills seeing the progress we have made so far. I can't wait to reveal the final project once it's complete.
Last week on Instagram story, I asked you guys to submit your home design and building questions. I have now compiled a few of those questions and included expert advice from my home building team. Here are their responses to your questions!
---
My A's to your home Q's:
What is your home aesthetic going to be?
Modern Glam, for sure. I love mixing metals around the house and having a few statement pieces. You will find black and white checker walls in one of the rooms, lots of chandeliers, a marble fireplace slab, and MIRRORS!
How big is your home going to be?
It's about 10,500 sq ft.
How much is it costing you to build your home?
Building a home is very costly and to be completely honest with you, sticking to a budget is almost impossible. We have currently exceeded our budget by 50% and we still have a long way to go.
On average however, building a custom home from SCRATCH (which means you are picking every tiny detail and not just customizing the colors of your tile from a few options that a construction company has for you. Those homes are cheaper to build since the contractor would be building a bunch of homes that all look the same and just differ in a few minor things.) will cost anywhere from 2 million to 20 million dollars depending on the material you are using, the size of the house, and the lot that you are buying to build your home on.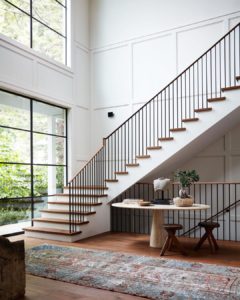 ---
My Interior Designer, Donna Johnson:
What is the most challenging part of designing a home?

The most challenging part of designing a large home is that the home is to make sure that the floor plan works and in the right proportion for the rest of the house. Guidelines are set as to what size certain rooms should be in the total sq ft. We have just recently critiqued the plans for a 10,000 sq. ft home in Calabasas and a 10,000 sq. ft home in the Keyes, Florida.
We also redesigned the interior of the home to be more proportionate and liveable for the clients within the same footprint. Once the floor plan is complete, the interior specifications and furniture should flow throughout the home. It's also important to keep close to the architecture theme. If it's a contemporary home, you should stay close to contemporary in designing the home.
Double oven of a microwave and oven combo?

I always specify a double oven and a microwave. It really makes a difference if you are ever considering resale. Perhaps a client doesn't cook that much but it is still nice to have it for large holiday dinners.
How much does it cost to hire an interior designer?

Every designer is different. In the construction phase, it's imperative that you bring a designer on early in the designing of the home. My firm charges a per sq ft flat fee for interior architectural drawings and we charge a flat fee to pull the entire scheme together for the furniture, accessories and artwork. Once furniture is selected, we do a rendering of the rooms, so everyone is in the same page. I feel that designers can actually save the clients from making costly mistakes.
How do you stick with one design?

I think first consideration is to make sure your interior flows with the exterior. If it's a contemporary home, you should stay in the area of contemporary to modern design. We have mixed some transitional as well. If your home is traditional, you can go towards transitional but not contemporary. The main goal is for the home to flow from outside in. As far as color in the home, you should select you favorite color and add in as accents. It is always better to keep your large pieces of furniture neutral and accents of color. This allows you to change colors with the seasons. We typically put our colors and patterns in smaller pieces of furniture, artwork, throw pillows and accessories.
---
Ziad Gharios, our project manager and co-founder of Zarios Construction
What's the most costly thing in building a home?
The taste of the client since the finishes of the house can be extremely costly. When it comes to construction, the most expensive part would be the framing of the custom home.
What are the first steps in building a home?
Find a land -> Hire an architect -> Do all the plans for the house based on the clients needs and get the clients approval -> Find a contractor to start the project -> Send all the plans to the city to get a permit -> Once permit is approved, the building begins and that includes: Grading the lot, setting the foundation of the house and the framing, stucco from the outside, drywalls on the inside, electric, pluming, etc.
What's a better investment: building a home from scratch or buying and renovating a home?
Definitely building a home from scratch because that will always bring more money in than renovated homes. You can also get more for your bucks when building a custom home.
P.S: What do you guys think I should name our home series for youtube cause you already know I am planning on producing one!