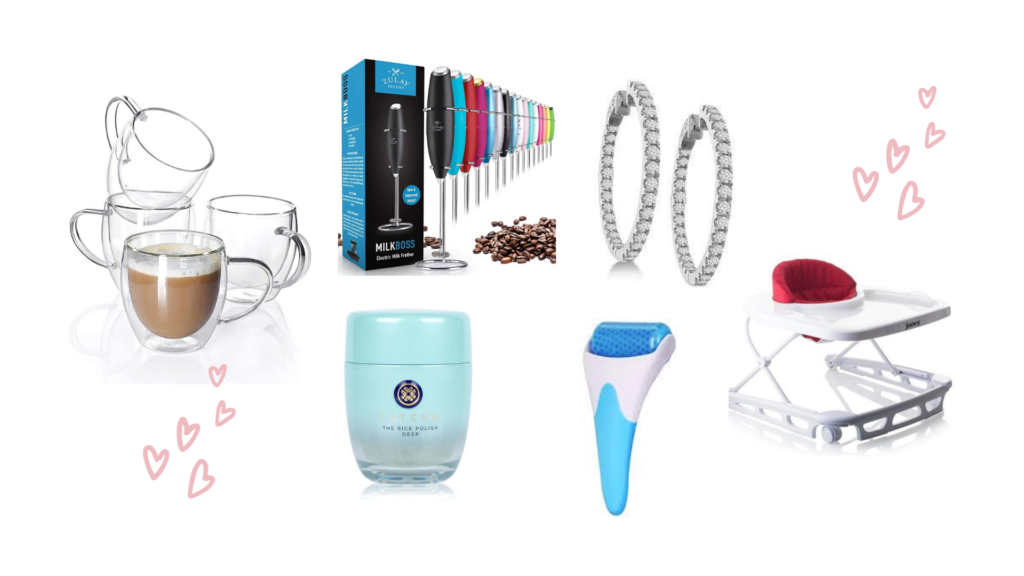 I've been receiving some DM's asking for different quarantine products I've been using, so I decided to compile them all in here for you guys! Finally, the links you've been asking for!
Today, I'm sharing everything I've been using. From my favorite mascara and chic ceramic mug to Serena's shop-list, here are my can't-live-without quarantine products.
Don't forget to follow me on Instagram, if you haven't already as I share a lot of what I've been loving on my Stories!
Beauty:
My essentials during quarantine? Skincare! Obviously… I've been focusing heavily on skincare, which includes ice-rolling in the morning and double cleansing at night. The ice-cold roller instantly melts away (pun intended) puffiness and redness, boosts circulation and restores radiance – a great pick-me-up anytime of the day, especially the mornings. As for double cleansing – you know, I'm obsessed! I double cleanse at night and wash my face with only water the next day. It's a true game changer. Makeup wise, a CC cream paired with some concealer and mascara is all I need during these times.
You can also check my full morning skincare routine here!
Fashion:
Quarantine products? Well, let's be honest: fashion is essential and it includes jewelry! You guys had a lot of questions on my diamond hoop earrings, so I've linked a few similar products. I love wearing earrings at all times and I'm always on the look out for everyday jewelry (can you really ever have enough?!).
Home Stuff:
Sharing some of my coffee mugs, condo decor, furniture, and organizational items that have been keeping me sane! Could be the quarantine, but anyone else been obsessed with home decor lately?
Baby Stuff:
From her favorite toy to the current baby crib (perfect for small spaces BTW), to the best baby walker everrrr and more. All these items are Serena approved.