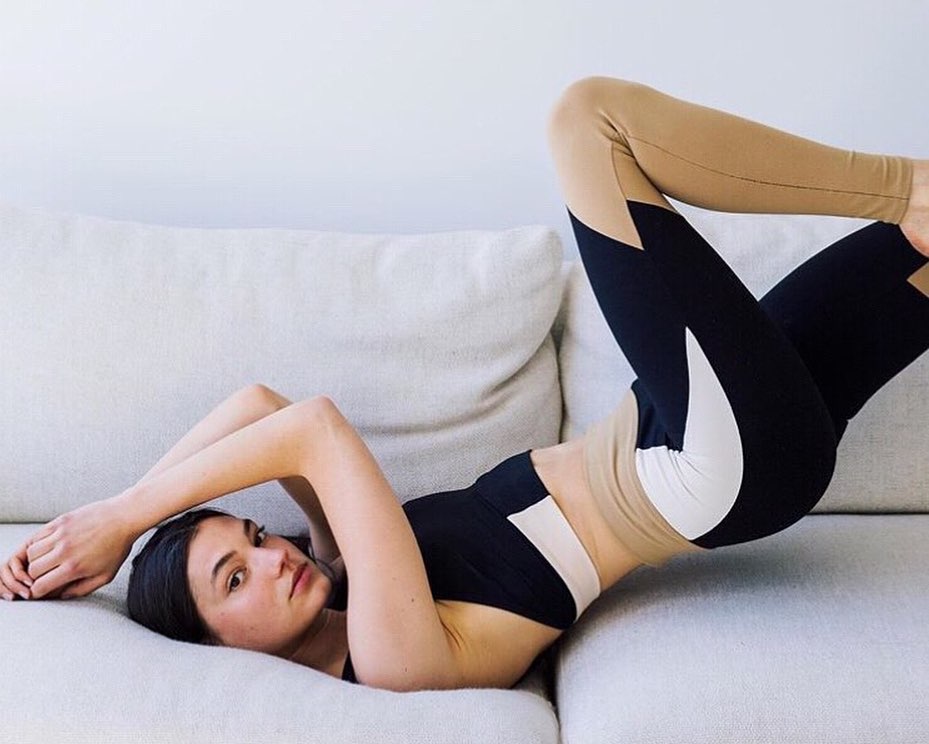 Gyms might have reopened, but for some of us, there's nothing like at-home exercise. Just think about it: all you need to do is press play…
And since most of us are staying home, Guinwa HQ naturally, took to scouting the most fun at-home, online workouts.
Get fit doing ballet, walk at home (yes, seriously), or workout with your baby in your hand. Warning: you might like it better than your regular gym routine.
So, rounding it up, here are some of the best online workouts you can do from the comfort of your home.
After your workout, wind down with a well-deserved film marathon. 😉
Adidas Women – Boxing Workout
Feeling a bit stressed with what's happening in the world? You can get all your anger out (kidding). Boxing is a great, full-body, stress-release workout! Aside from burning some serious calories, it strengthens your core and sculpts every muscle while also tendering self-defense skills. Do it in the morning and feel the energy kicks throughout the day.
Pamela Reif – The Chair Workout
You read it right. It's a workout… with a chair. No excuses with this one: all you need is a chair, a pair of (stylish) trainers and 15 minutes. The intense exercise will work your abs, core, arms and back muscles, glutes, inner and outer thighs and your overall cardio. Again: it is only 15 minutes.
Lazy Dancer Tips – Improve your balance
Get out your inner ballerina! Moving with grace, ballet improves posture, increases cognitive development (as you balance left and right, feet and hands) and it also ups your stamina. In this video, Alessa guides you through simple exercises to help with balance, mobility and body coordination. Ballet away!
Jen Porsche – The Baby Workout
Get a good workout with your little one in hand! Jen Porsche helps you achieve toned arms and flat stomach – while keeping your baby smiling. Not only a great workout, it's also a time to connect with your baby – adorable and fit.
PS: Check Guinwa's workout with Serena using their Bugaboo stroller here!
Yoga with Adriene – Yoga for joy
Yoga for joy? Sounds like exactly what we need. With almost 8 million subscribers, Adriene charmed the world with soulful, at-home practices to truly feel good. Whether it's tapping your energy, boosting creativity, body strength, or reaffirming you with meditations, she's your gal. Now, invite in joy with strengthening vinyasa flows and get juices flowing!
Walk at Home by Leslie Sansone – Walking
Get in your daily 10k steps with Leslie Sansone. Walking reduces the risk of heart disease, helps with muscular pain or stiffnes and improves overall fitness. Perfect if you're looking for a low-impact workout, or if you're just into walking… (and you won't even have to leave your door). Guinwa HQ guarantees fun!
Blogilates – 10 Minute Beautiful Arm Sculpt
For super toned arms and a fun, lively workout, tune in to Cassey Ho at Blogilates. Combining the power moves of pilates with HIIT (High Intensity Interval Training), Cassey helps you feel and look your best! As pilates increases muscle strength, the results will speak for themselves – should a socially-distanced pool party come your way.
MadFit – 20 Minute Legs
Tone your legs with this quick, no-equipment workout, minus the squats. If you're suffering from knee pain, Maddie Lymburner's '20 Minute Legs' will work your muscles without the streneous sets. Gentle on the knees, you will feel very strong after the 20 minute routine.
What online workouts are you obsessed with? Let us know in the comments down below and let's get fit together!
Photo: Instagram @livetheprocess