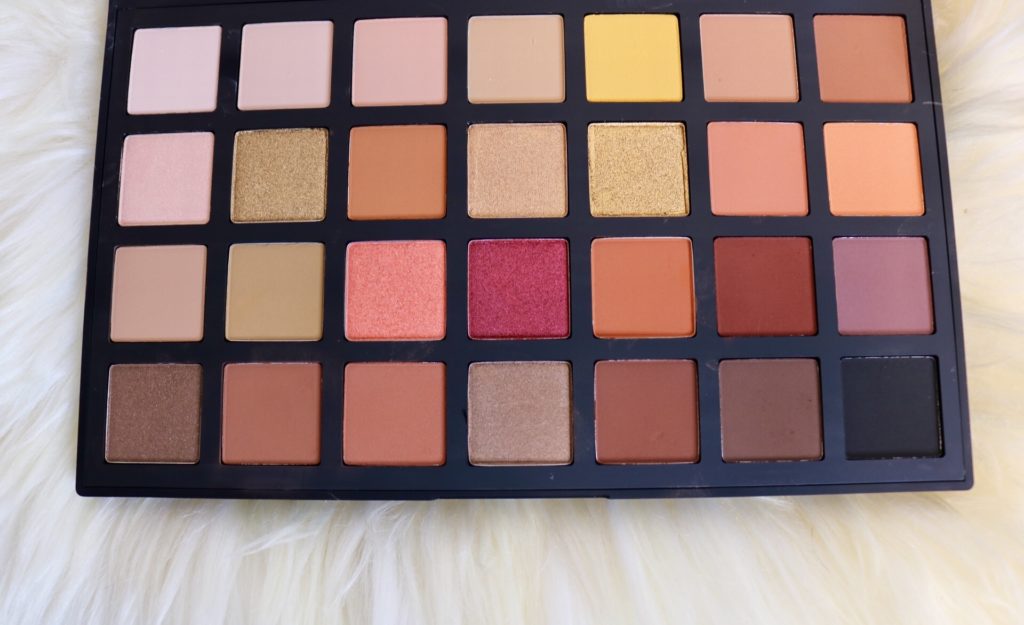 Sephora, you have brought joy to my life!!! *heart-eyes emoji*
Even though I am not a fan of their cool pro palette, their warm and editorial palettes are AMAZING! Here are some swatches for you guys on my skin tone to help you see the pigmentation of their 28 warm pro eyeshadows.
Swatches of Row 1 (left) and Row 2 (right)
Swatches of Row 3 and Row 4(right)
Here's a video that will also give you a more in-depth review of the palette, is it worth the $68?