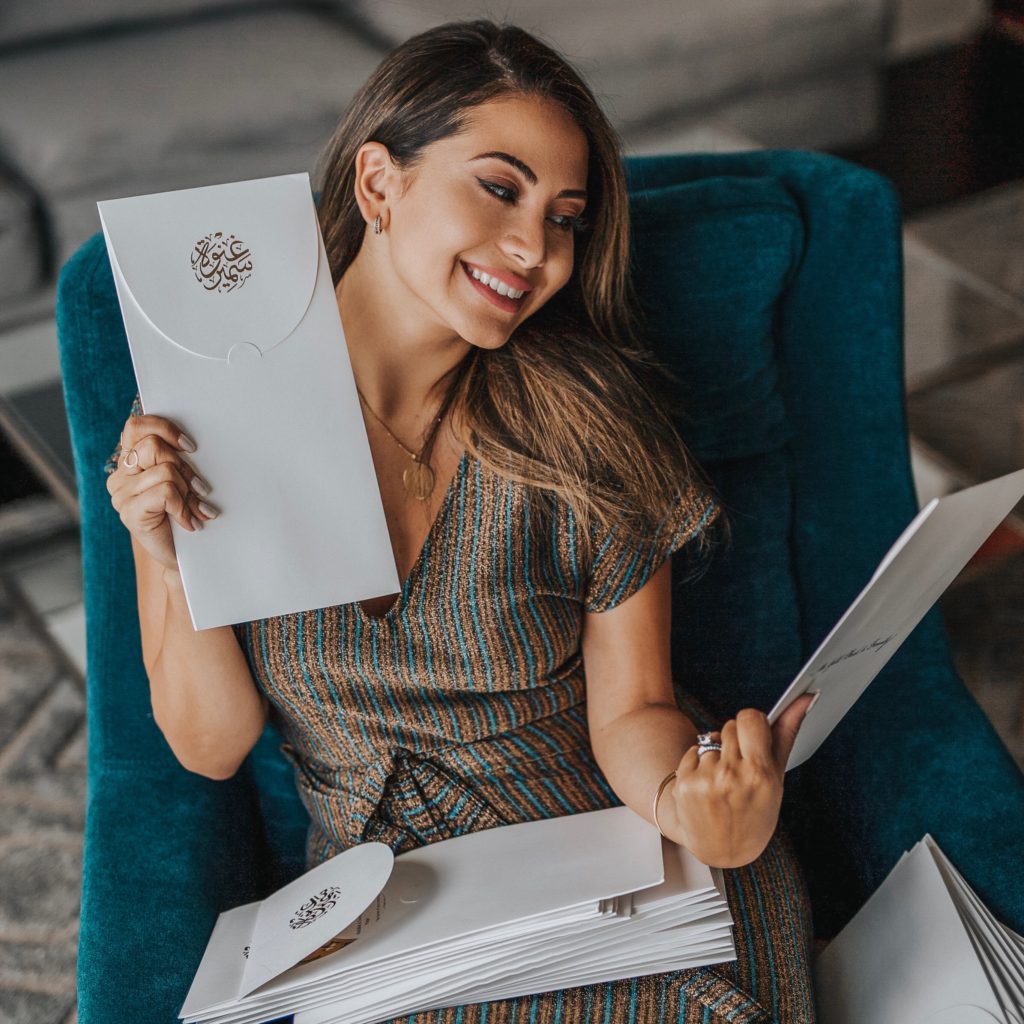 Hi beauties!!
Keeping it real with you, I had no idea that there was such a thing as a "wedding invite etiquette" until I had to start wedding planning and I am sure, I can't be the only one. Or maybe I am?
When to send the invites? What to include? and how to say it? — I have summarized it all for you in this blog post.
When To Send The Invites?
Usually, wedding invites go out six to eight weeks before the wedding date. However, if you are having a destination wedding or the majority of your guests will be coming from out of state (or country), consider giving your guests more time by sending out the invites 2-3 months in advance.
You can also send a "Save the Date" notification months before the wedding. Save the date typically goes out a few weeks or even months before the official wedding invite. I sent my save the date photos via text message 5 months before the wedding. That gave my guests plenty of time to make travel arrangements and request time off of work.
What To Include?
The wedding details: who is getting married, the wedding date, time, and location.

Your registry for those who which to gift you (this can be a custom registry link or your bank account information if you are only accepting cash gifts)

An RSVP deadline. Your RSVP date should be 2-3 weeks before your wedding date.

Instructions on how to RSVP (if you are taking manual RSVPs then make sure to include a response card, if you have an RSVP online system then make sure to include that on your card.).
If you are sending a response card, make sure to have a check box allowing couples to mark how many people will be attending the wedding. You can also include a menu option on the response card allowing your guests to check off what they wish to eat that day, and so, allowing your caterer to be fully prepared for the number of vegan or steak dishes that need to be cooked.
I included a menu selection and song request form on my website as I am having an online RSVP system. I only included the wedding details, instructions on how to RSVP, and our registry on the wedding card to keep it concise.
How To Say It?
Examples on what to write on the wedding cards:
Hosting both a Ceremony and Reception:
Jerry & Georgian Smith
and Tom & Julia Barn
invite you to celebrate with their children,
Veronica & David
on their wedding day
Saturday, September 8th, 2018
Ceremony: Founders Chapel | San Diengo, CA | 4pm
Reception: The Revere Club at 7pm
Keeping it Short and Simple:
We're getting married!
Isaac & Lauren
Please join us
10.11.2018
at 6:30 p.m.
Anthem Country Club
Formal Wording:
Ali & Lina Baz Sam & Haley Phillips
Request the honor of your presence to celebrate the wedding of their son and daughter
Mike & Jasmine
On Saturday December 22, 2018
at 7:00 pm
at Paris Hotel & Casino
Las Vegas, NV
Remember, whatever style you choose, make sure it aligns with your personal taste and your wedding theme!
xo,
Guinwa