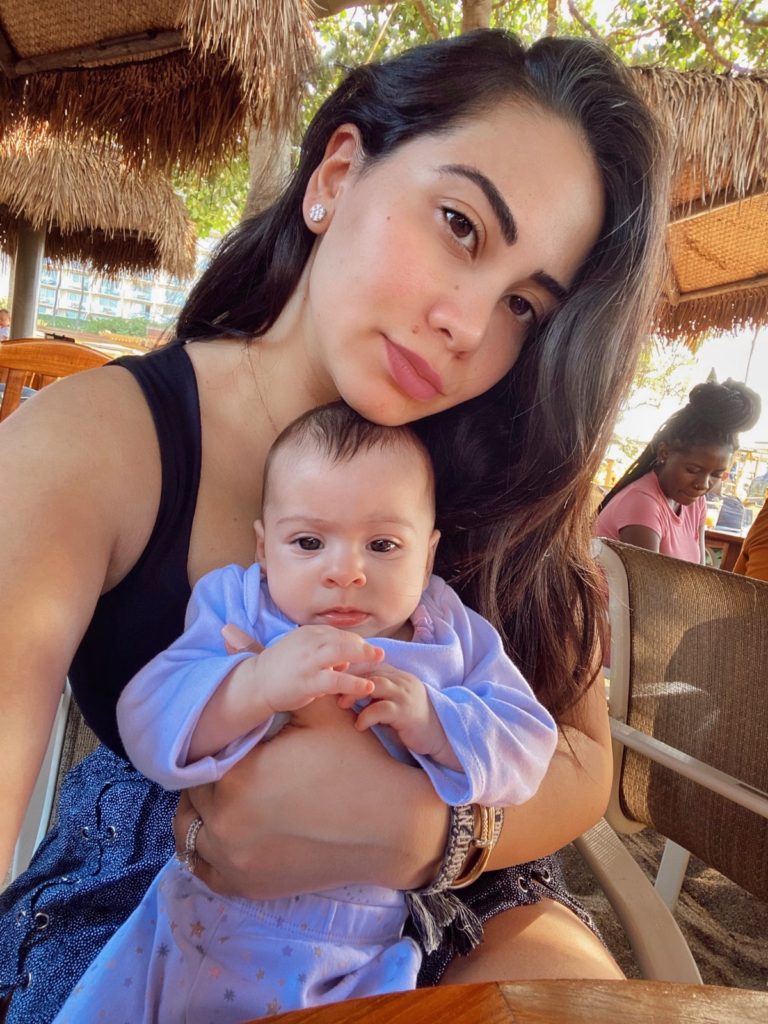 A 3 months old baby? I can't believe it's officially 3 months since Serena has blessed our life! So much has changed since the past month.
She has visited 6 different states so far with New York and Florida being the most recent ones. Surprisingly, she does so well on the plane and tends to sleep most of the time.
However, her habits have changed. She now recognizes me!!! Which is the most exciting thing ever especially when I catch her following me with her eyes. She will randomly break into tears when anyone else is holding her or when we are driving back home. The only way to calm her down is when I carry her.
Being in Hawaii with her this month has gotten us to get so close to one another and really connect especially that I have no help with her whatsoever. It's just me and her figuring things out together and I'm enjoying watching her grow day by day.
Things I'm loving for her
Serena's Milestones
She's officially 10 pounds. Still below the average weight for her age but she is growing in a healthy manner 🙂
She's sleeping longer at night. Between 5-6 hours before waking up for a feeding and then knocks out again for another 2-3 hours
Her vision has gotten so much better! She actually recognizes me which makes me super happy
She's been discovering her hands and all she can do with them. If they are not in her mouth, or grabbing her blanket or pacifier, she's often starring at them and its the funniest thing ever
She loves to talk (baby language of course) and often communicates back to me when I'm talking to her
She smiles a lot more especially when she wakes up after a long stretch of sleep.
As for me, I am still struggling with losing the extra weight but I am giving myself enough time to heal. Even though its been 3 months, there has been a lot of changes in my life so I am trying to stay conscious of that whenever I find myself getting upset. To all the new mama's out there, remind yourself to embrace all your body changes and get in the habit of saying positive words of affirmation to yourself every morning. You're beautiful and you are doing great!