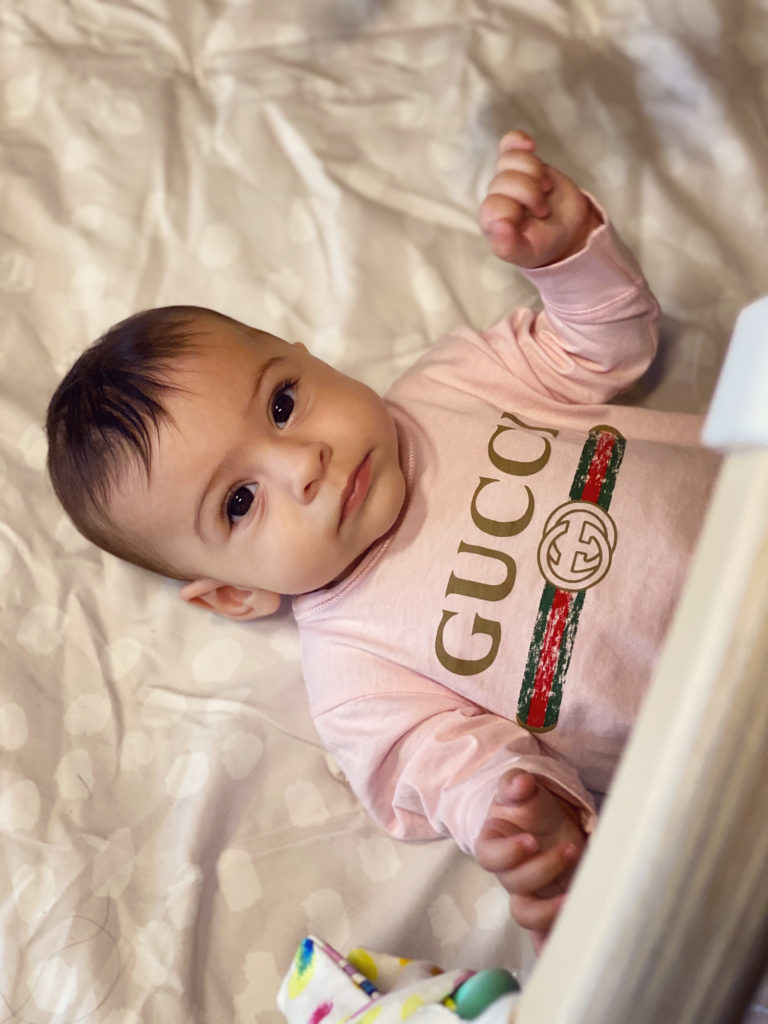 So much growth has happened during the last 2 weeks… And I am only getting more attached and in love with my 5 months baby girl! ❤️
Although we're celebrating her fifth month being quarantined in Hawaii, we decided to make the best of it. We had a dance party at home and baked her a cake which looked like a mess but actually tasted good.
I like celebrating her monthly milestones even if it's something as simple as baking a cake, or having a mini at home photoshoot. Why? Because I love keeping these memories for her to see when she gets older. At least, I know I appreciate all the baby pictures my family took of me.
Serena's Milestones
She FINALLY rolled from front to back. I remember I was a bit anxious saying "no" when her pediatrician asked me if she's rolling over yet during our 4 month check-up. She rolled for the first time during her third week of being 4 months old so for all the mama's out there, don't let these "timelines" make you feel uncomfortable, your baby will get there eventually.

Her laughs make my heart explode with happiness and they are SO contagious!

She recognizes her name!!!! And turns around whenever I call her.

She recognizes me and follows me with her eyes whenever I leave her site.

Her hair has been getting a lot longer and her thighs are starting to develop cute little rolls.

She's been so easy to deal with! She sleeps at 8pm every night and takes 2 small naps during the day. She's no longer fussy and I can tell what she wants based on her cries and body language.

She also transitioned to her crib and I'm having a more difficult time than her dealing with it. I just can't help but miss co-sleeping with her (even if she's a 5 months baby).
What I'm Loving For Her
Serena is finally enjoying spending time in her playmat and this specific brand keeps her occupied for hours! I kid you not you guys! Literally, I can work on my laptop as she's laying in front of me discovering everything on the playmat. The best part? It's big enough, it's made using 100% baby-safe materials, it has five developmental zones for each sense, has interchangeable cards which include high-contrast colors and mirrors (babies in general LOVE these), includes an organic cotton teether with BPA-free silicone ring, and it's so easy to set up! I mean really the list goes on and I absolutely love it! For giving me some freedom to get my work done while keeping my daughter entertained, it's worth every penny…
I added this on here again because I've been loving using it as a "high-chair" when feeding Serena(I started feeding her this week). Already, I'd ordered a high chair for her but it has not come in yet, so this bouncer's currently replacing it. Another plus? I love how light it is so I am able to carry it and place it in the kitchen when I am cooking, in the living room when I am working, and even outside my shower when I need to take a bath and there's no one to watch her. Anyone else does that?
Serena just made the transition to her crib so I got to put her new bed sheets, skirt, and quilt and oh my! IT'S SO GORGEOUS I had to share it with you guys. Its also on SALE! I just ordered the crib bumper and it should be arriving this week. Is it just me that didn't know what exact bedding items goes in a baby's crib?
I've been taking morning walks and this bassinet seems to get my 5 months baby girl, Serena to fall asleep. It is a lot bigger than the Doona so I tend to use it for all my walks as its spacious enough to fit my water bottle and other items, and I like to take my bugaboo fox for shopping trips which are obviously on pause right now. The doona however, is my favorite when I am traveling or running errands.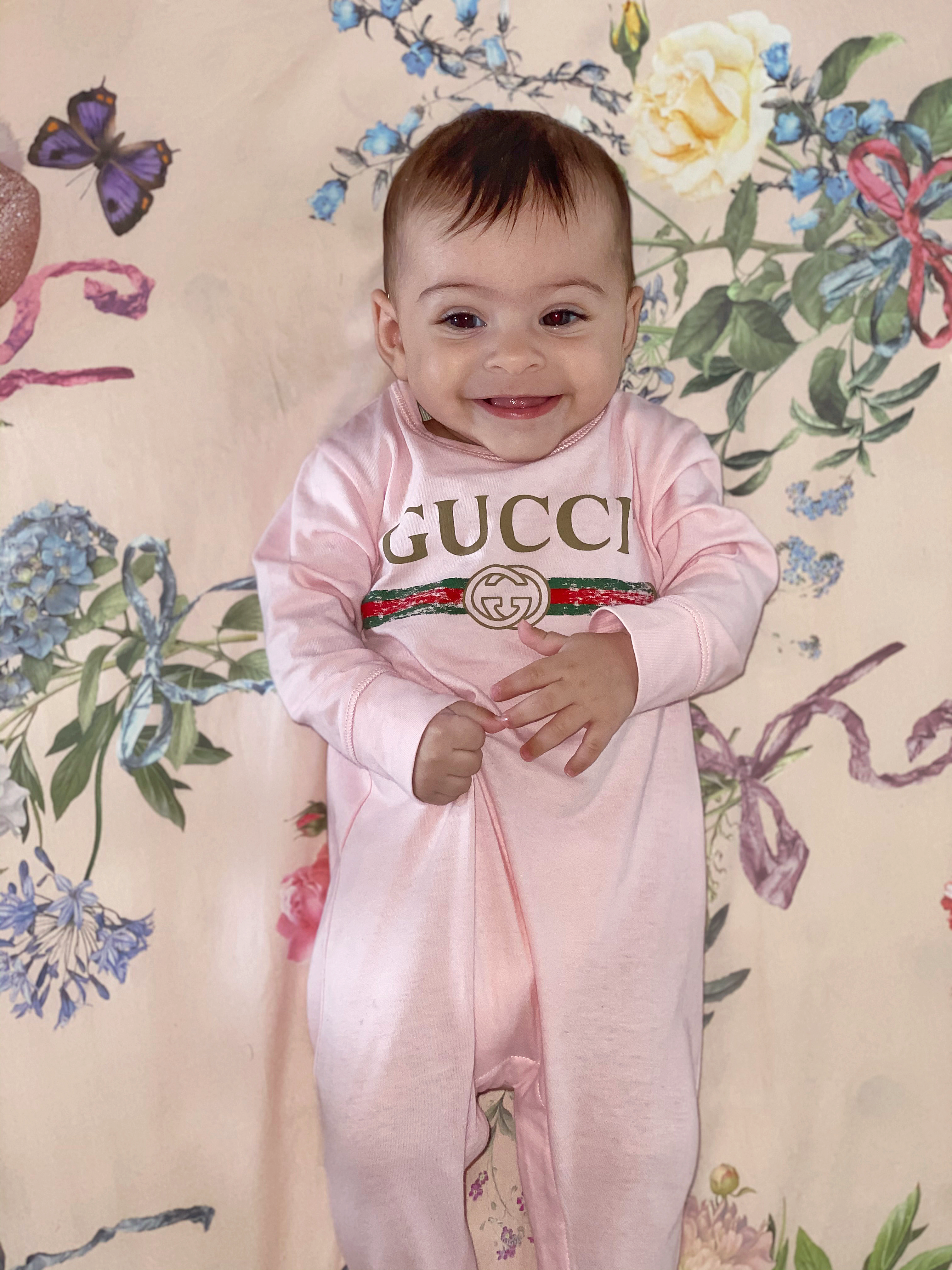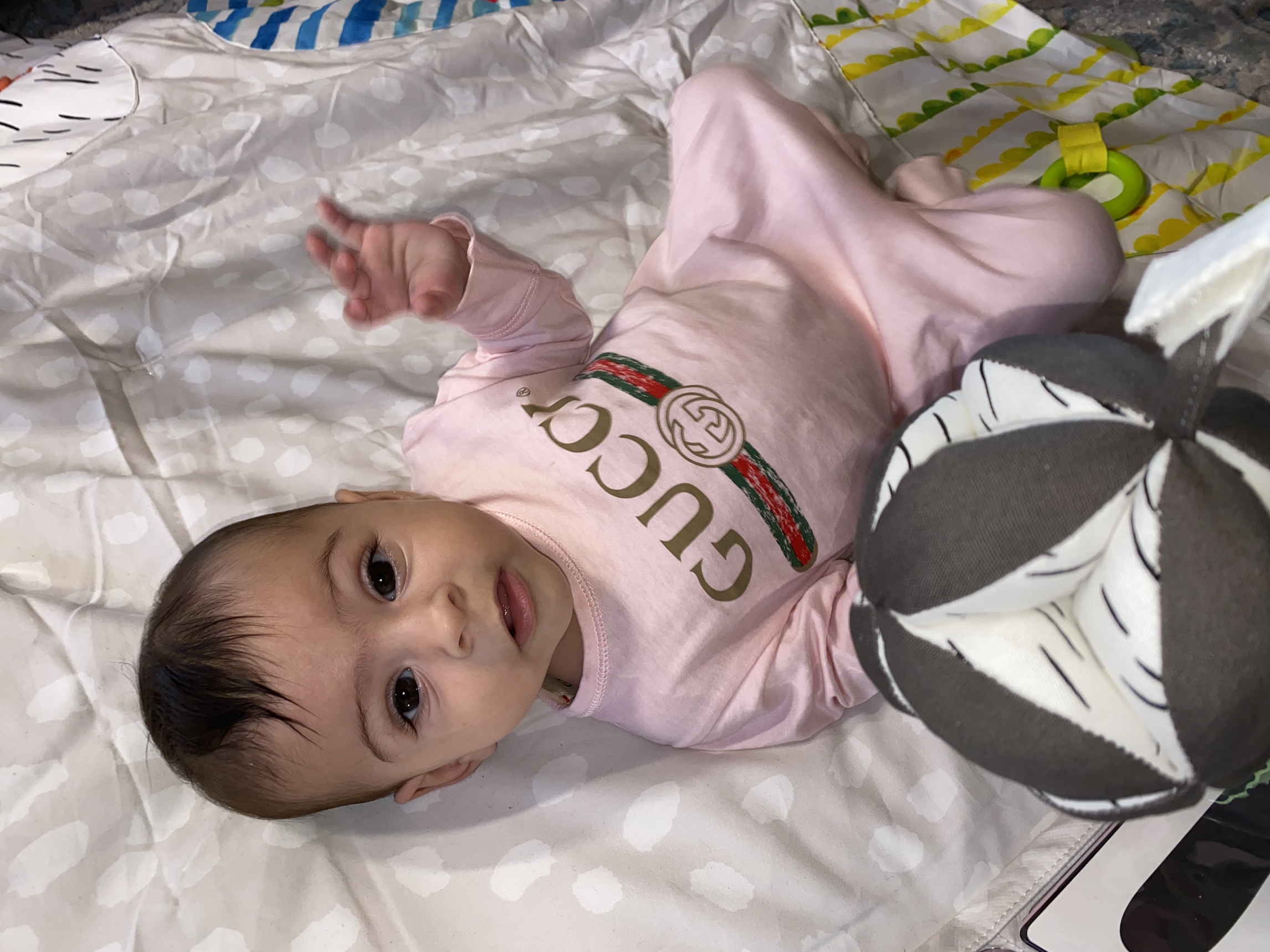 If you're a new mum-to-be, check out my Second Trimester Pregnancy Essentials.