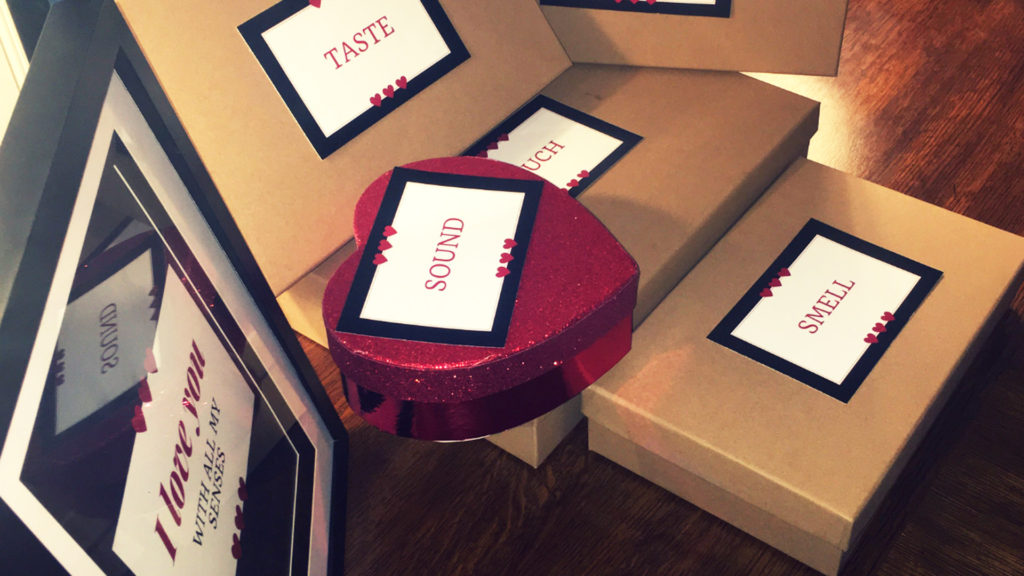 Hi Beauties!
I got a ton of questions about the gift I put together for Samir for Valentine's Day last year after I posted it on social media. So, I thought I would share the idea with you guys! What I did was a "5 senses" themed Valentine's package where I wrapped 5 gifts specific to each of the five senses. Read below for each gift I bought as well as other ideas for each of the senses…
Sound; I got these new, fun wireless earbuds, but sound could be old LP records, a subscription to XM radio, or tickets to a concert.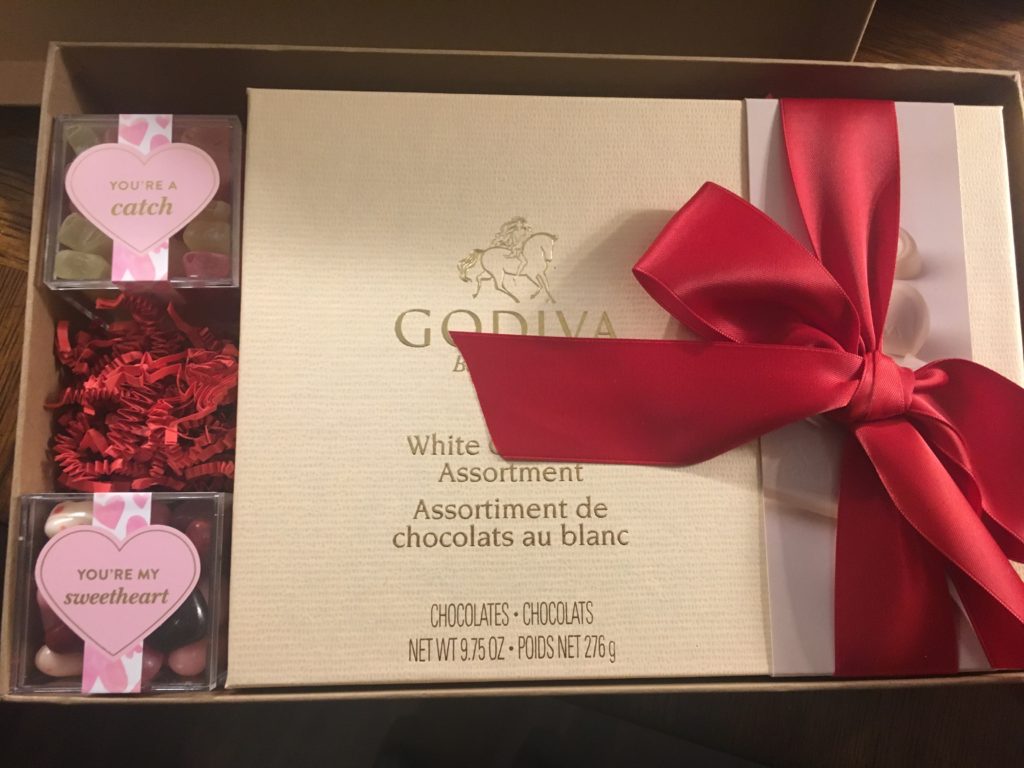 Taste; He LOVES white chocolate so I got him a Godiva white chocolate box and other cute valentine's day themed candy to fill up with box.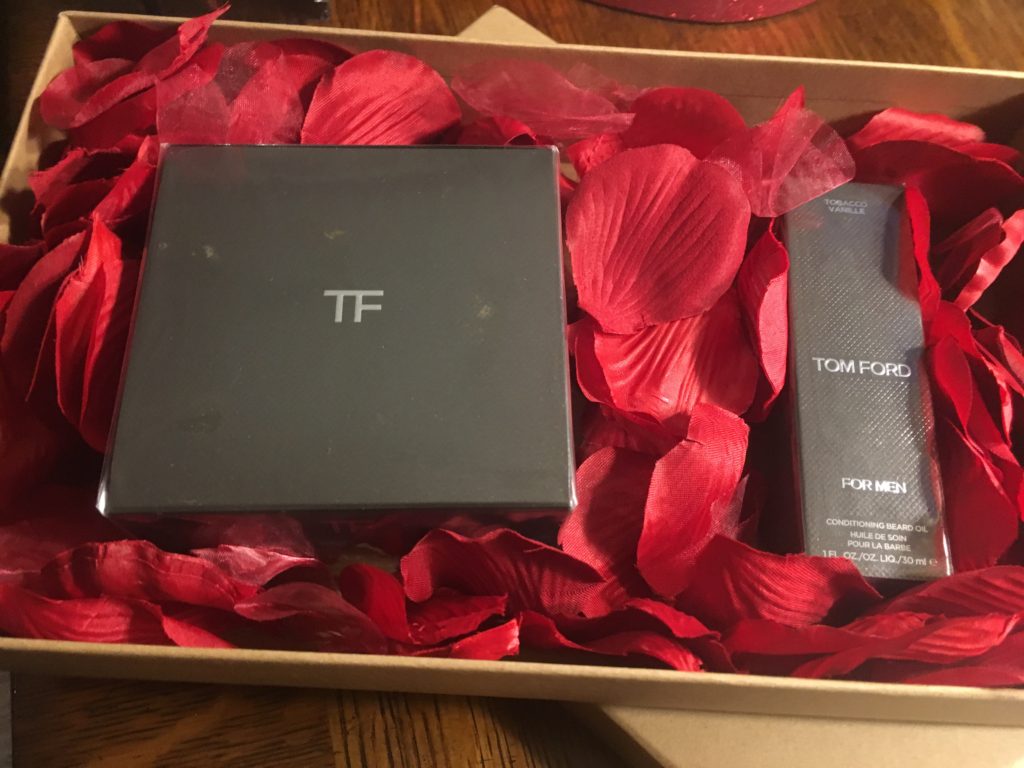 Smell; This one was easy because I LOVE the smell of Tom Ford Cologne so I bought him that with a beard oil. Another idea is scented massage oil, candles, or yes, even flowers! (Guys love 'em too!).
Sight; For this one, I bought a digital photo frame that shows all our photos in rotation. Another option would be a pair of sunglasses, tickets to a game or show, or maybe a special piece of art.
Touch; I got Samir a pair of pajamas (because he didn't have any cute ones! haha). Some other 'touch' ideas: massage, a soft throw blanket, or a new piece of clothing that feels good on the skin.

I hope this gives you guys some good ideas! Hope you have a fabulous and romantic Valentine's Day!
Shop Valentine's Day 5 Senses Ideas: