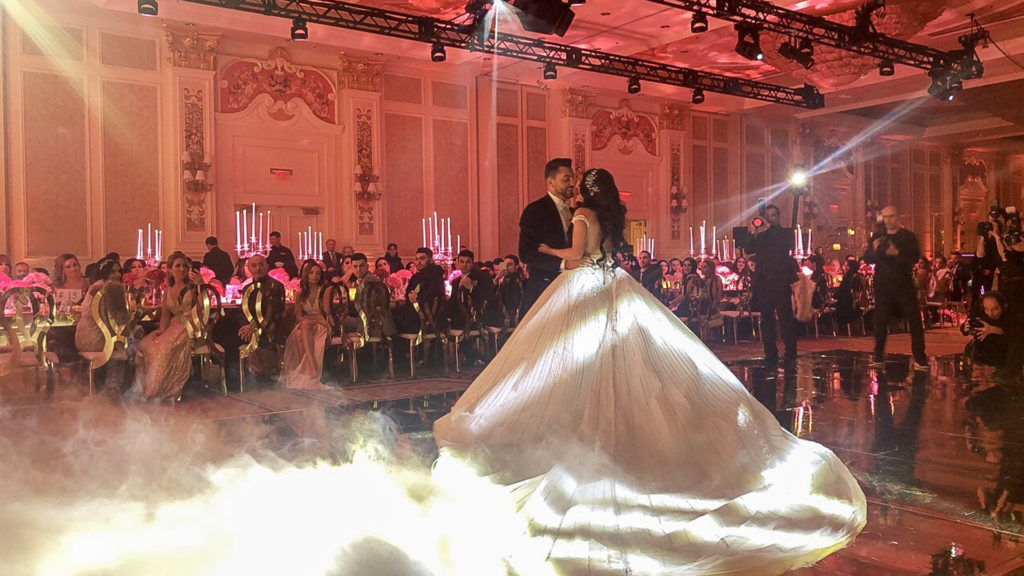 You may have a song that symbolizes your relationship, or a tune that you and your partner are always jamming to. Samir and I have a few Arabic songs that we love, so for our wedding I decided to incorporate two songs: one in Arabic and one in English. We love both genres of music and thought having a mix of both would symbolize who we are as a couple. BUT, for those of you who may not have a specific romantic song appropriate for your first dance, here is a definitive list of the best romantic wedding "first dance" songs:
English First Dance Songs
Perfect – Ed Sheeran
Thinking Out Loud – Ed Sheeran
All of me – John Legend
Stay with you – John Legend
Mine – Bazzi
Can't Take My Eyes Off You – Andy Williams
Truly Madly Deeply – Savage Garden
Marry You – Bruno Mars
How Long Will I Love You – Ellie Goulding
I'm Yours – Jason Mraz
Can't Help Falling in Love – Elvis Presley
Love Me Like You Do – Ellie Goulding
Arabic First Dance Songs
Koly Melkak – Shereen Abdel Wahab
Aa Baly Habibi – Elissa
Gouwaya Leik – Elissa
Enaya Bet7ebak – Tamer Hosny
Nour Einy – Tamer Hosny
Men El Yawm – Nancy Agram
Omer Asal – Joseph Attieh
Awal Forsa – Rabih Baroud
What song did you or will you be dancing to on your special night :)? Let me know in the comments!