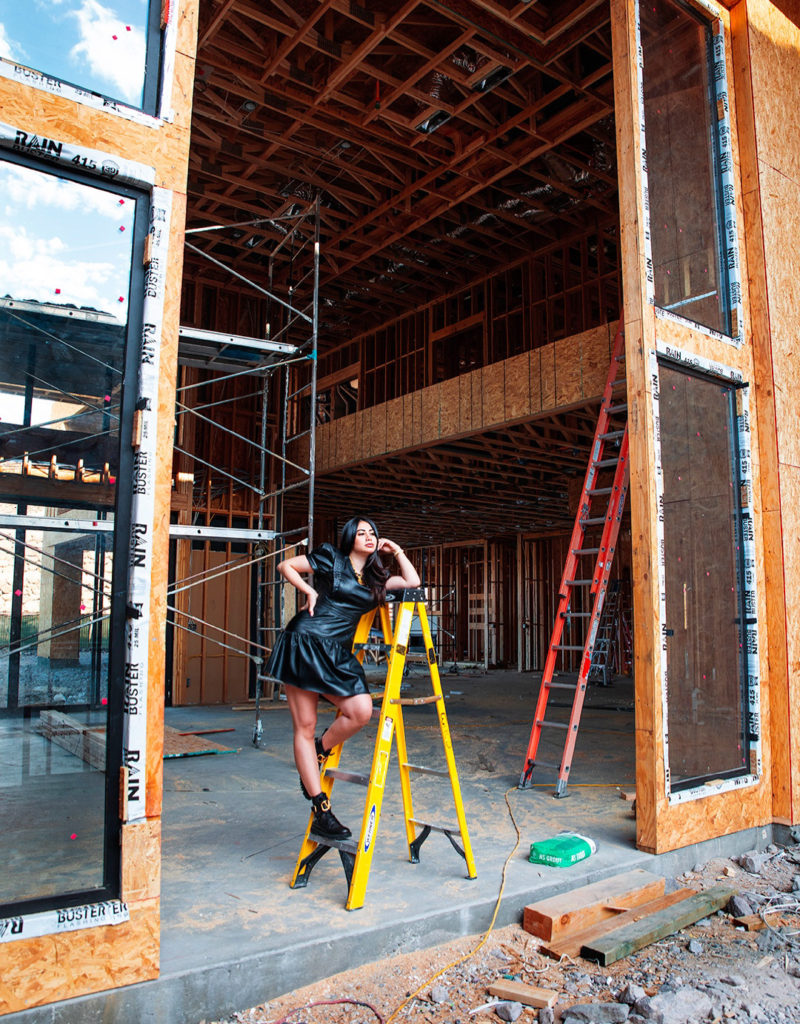 Let's talk all things building today! So, as many of you know, me and Samir decided to take the building route. As stressful and tedious of a process it is, building a house was the right thing for us to do. Simply, we just couldn't find any home we truly LOVED in Las Vegas.
Both of us had very specific needs in our dream home. I personally wanted my own studio, a him and her separate walk-in closet, specific tile and cabinets etc. And it was impossible to find what I really wanted. It was we either buy a home and remodel it, which would be very costly and we can't guarantee it will come out how we want it to be. OR we buy a piece of land and build our home exactly how we want it!
Finding land and the right architects
I have always loved home design and decor. So, living in a house that truly defines my style and makes me feel comfortable is extremely important to me. Being that my husband is the co-founder of Zarios, a construction company based in Las Vegas, we didn't have to stress over finding an architect or interior designer, since he had all the right contacts. It was more about finding the right piece of land to build our home on.
The process…
Building a house? The whole process of purchasing the piece of land took us about 2 months. Then, there was another 4 months working with the architect to design our home. To be honest, I had to learn so many new terminologies during the process and 6 months later, I am still confused?. I'm a visual person so it was only until I saw the rendering of my house that I understood how it's going to turn out.
Interiors
Meeting with the interior designer was my favorite part! I got to pick all the flooring, cabinets and create a mood board for the furniture and light fixtures.
The result?
We are currently in phase 4 of building our home. And even though it's time-consuming (it's literally a part-time job), I get so excited every time I visit and see the progress. Our home should be complete in 6-7 months if no surprises come up and I cannot wait to show you guys the end result! Designing Serena's nursery will definitely be one of my favorite moments. Stay tuned for more blog posts on our home building process.
Xo,
Guinwa