I never realized how many Amazon items I have in my life until lately. I am literally on that app every night after I put my kids to sleep ordering things that I need and don't need so I thought I'd start sharing my monthly buys with you guys.
Here are my favorite Amazon buys for the month of August: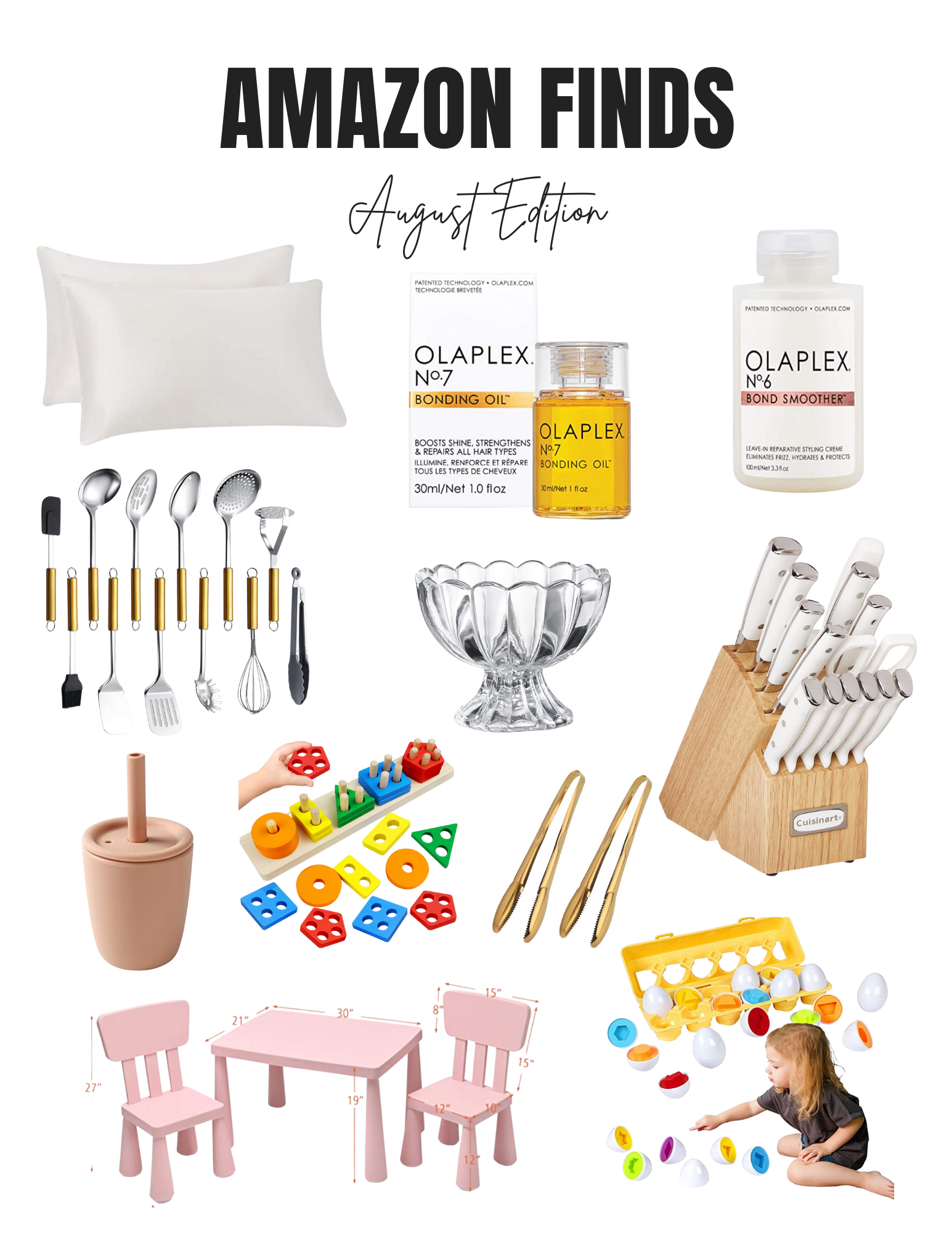 Silk Pillowcases – Not only do they look super chic, but silk pillowcases are actually good for your hair and skin.
Pink table and chair set – The cutest toddler table and chair set you'll ever need.
Olaplex Bonding Oil and Bonding Smoother – Applying these two together before blow drying my hair has been a game changer. My hair feels a lot smoother and less frizzy.
Cuisinart Knife Set – These are the best knifes I have ever used and they are cute too! Love displaying them on my kitchen counter.
Gold Salad Tongs – Since I love hosting people at my house, I wanted to order a bunch of serving utensils in gold. I like these to serve appetizers and desserts rather than salads since they are a bit smaller in size.
Cooking Utensils – These look beautiful displayed on your kitchen counter however, when working on a hot stove, these utensils will get hot.
Ice cream Bowl – I love these to serve fruit salads in, ice creams, and other Lebanese puddings and desserts. We used them for my baby welcoming event to serve Meghle in them and they were a huge hit!
Nude Silicone Sippy Cup – I love using this cup for Serena's smoothies and look so much cuter than the generic sippy cups.
Montessori Wooden Sorting Shape Toy – Love games that keep my daughter entertained AND are educational. This is one of them.
More Amazon Favorites can be found here