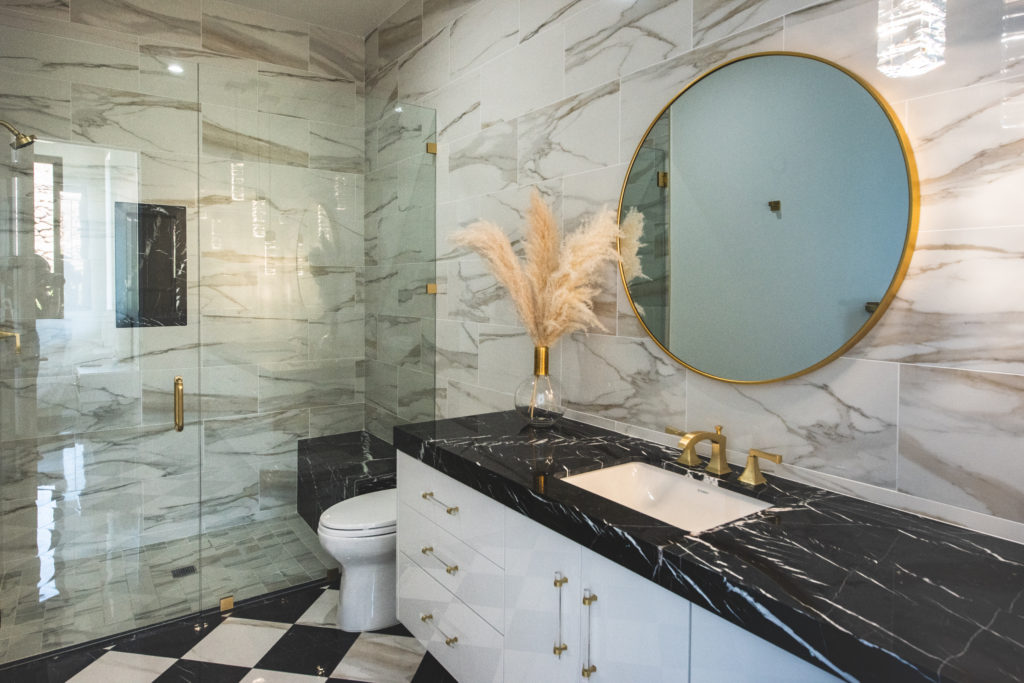 Our guest bathroom is a close tie with our master bathroom when it comes to my favorite bathrooms in our house. I really wanted to have that black and white checkered flooring and decorate it with gold accents. The tile on the walls that goes from the shower covering the entire wall along with the black marble counter top that matches the shower seating area makes it so much more luxe. Can we also talk about the 3 pendant lighting? Obsessed!
Here's how it turned out: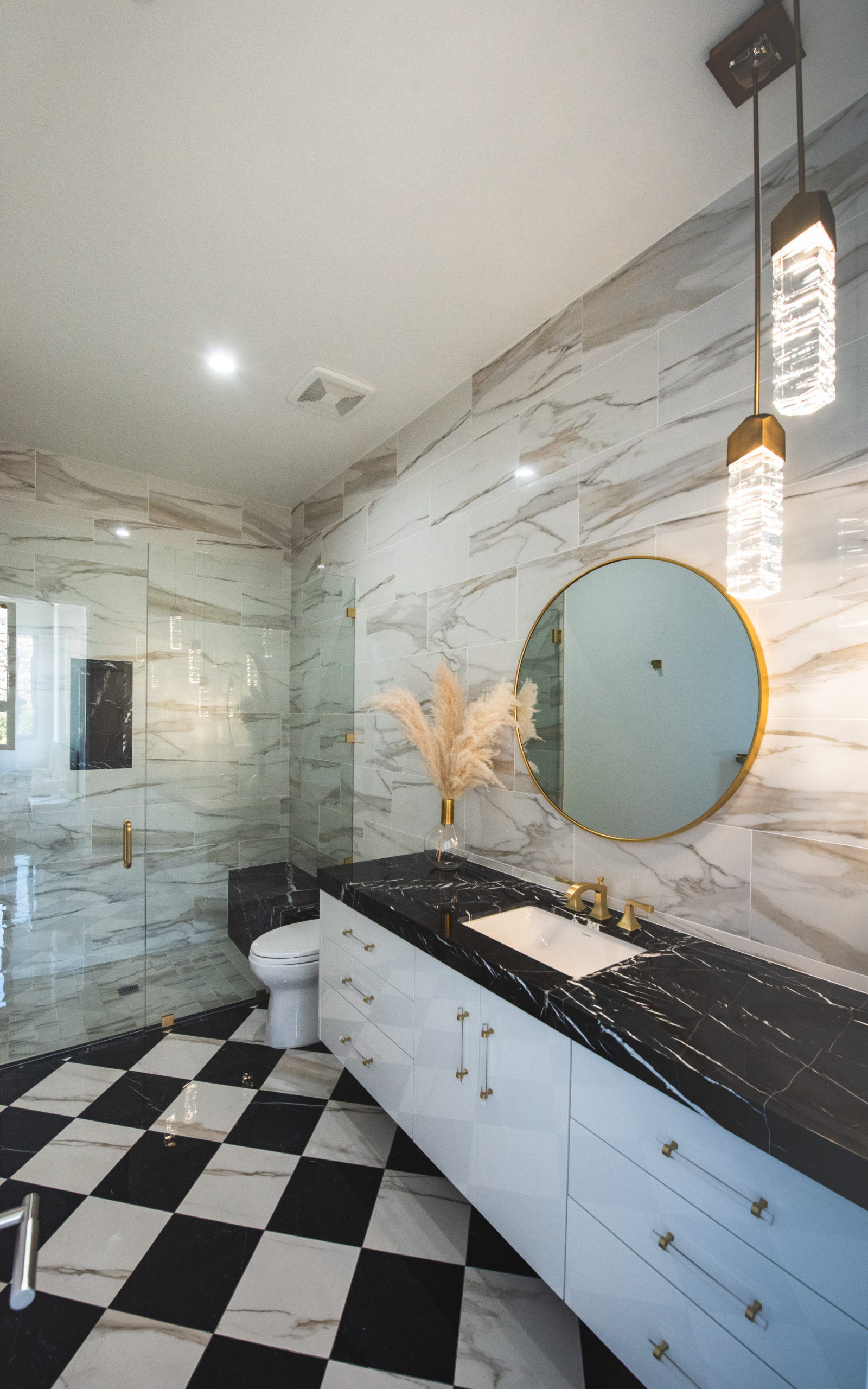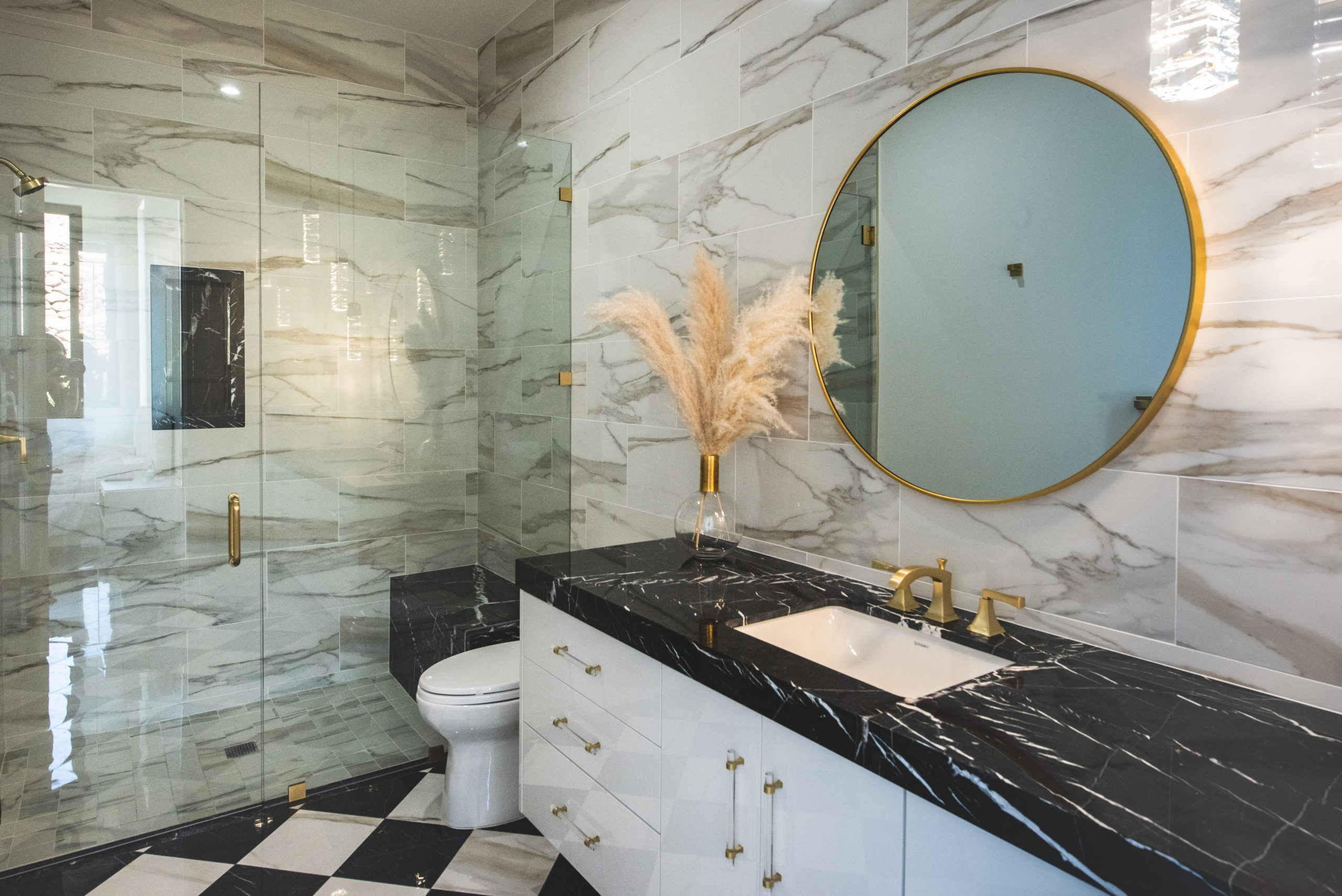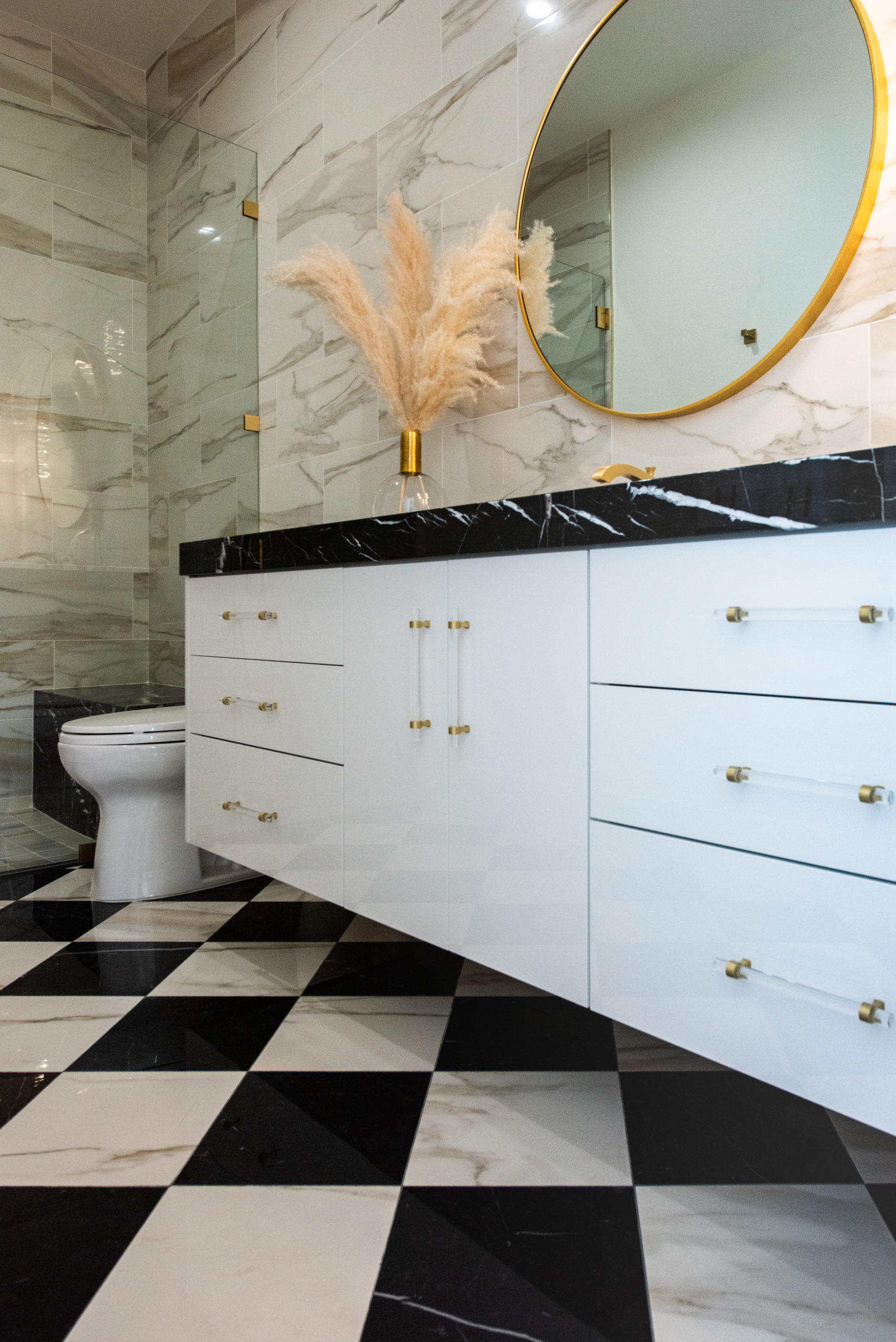 Initially our designer had a mosaic tile for the wall but after visiting the site and seeing how it'll look with the marble we picked and flooring, I genuinely was freaking out from how much I hated it. Had to call her immediately and ask for a change so when she recommended just covering the entire wall with the same tile as the shower. I loved the idea!
Here's the other option (which in my opinion is extremely old school. I prefer bigger pieces of tile than small mosaic ones.)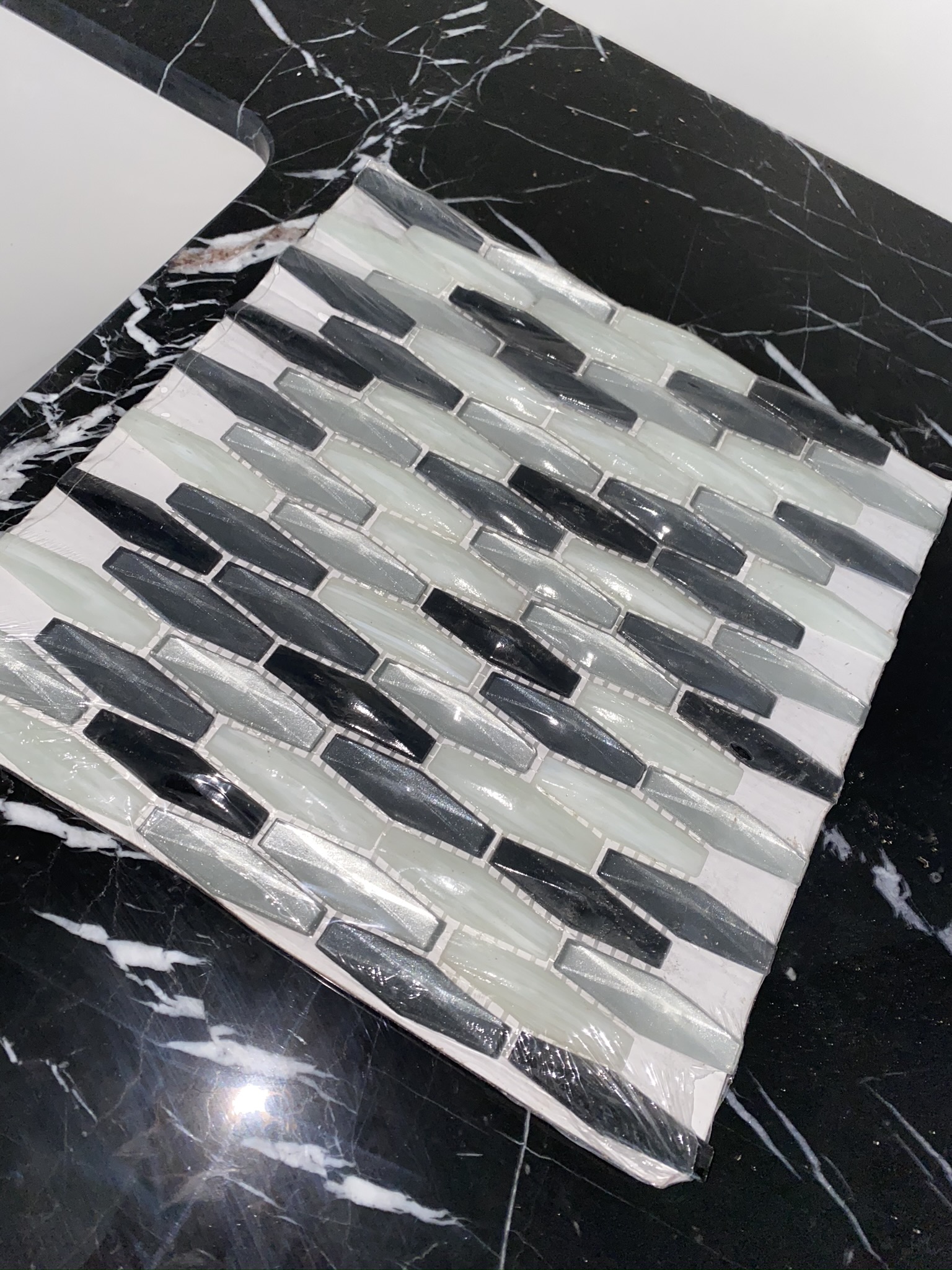 Shop our guest bathroom:
Want to learn more about building your own custom home? I answered many of your questions right here