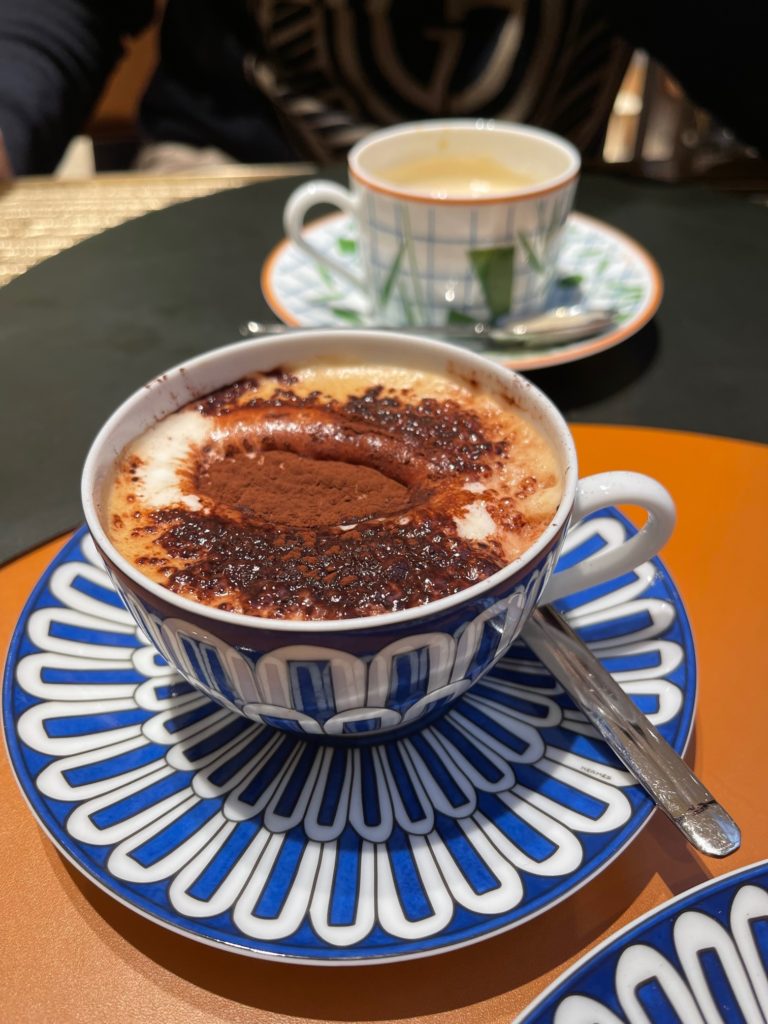 If you are in Paris, this is your chance to drink your coffee in an Hermes cup and saucer while shopping for some luxury Hermes items.
During our recent visit to Paris, we had the chance to stop by the Hermes coffee shop located in 19 Rue de Sèvres
The coffee shop itself is really small with limited menu options. They only serve a few coffee options, teas, and desserts so if you plan on having lunch there, don't. I ordered their cappuccino and trio dessert plate just to get a taste of a few different dessert options.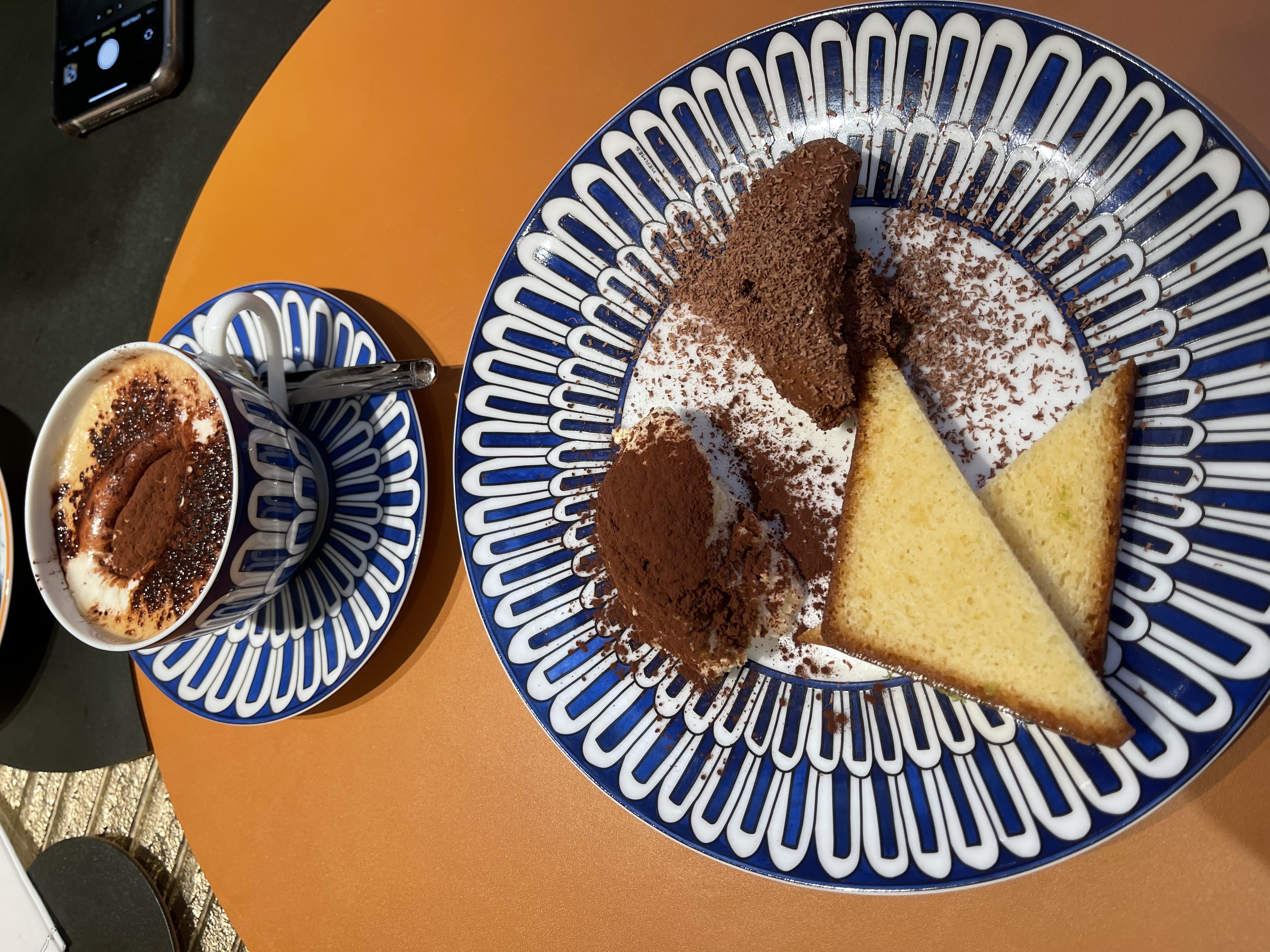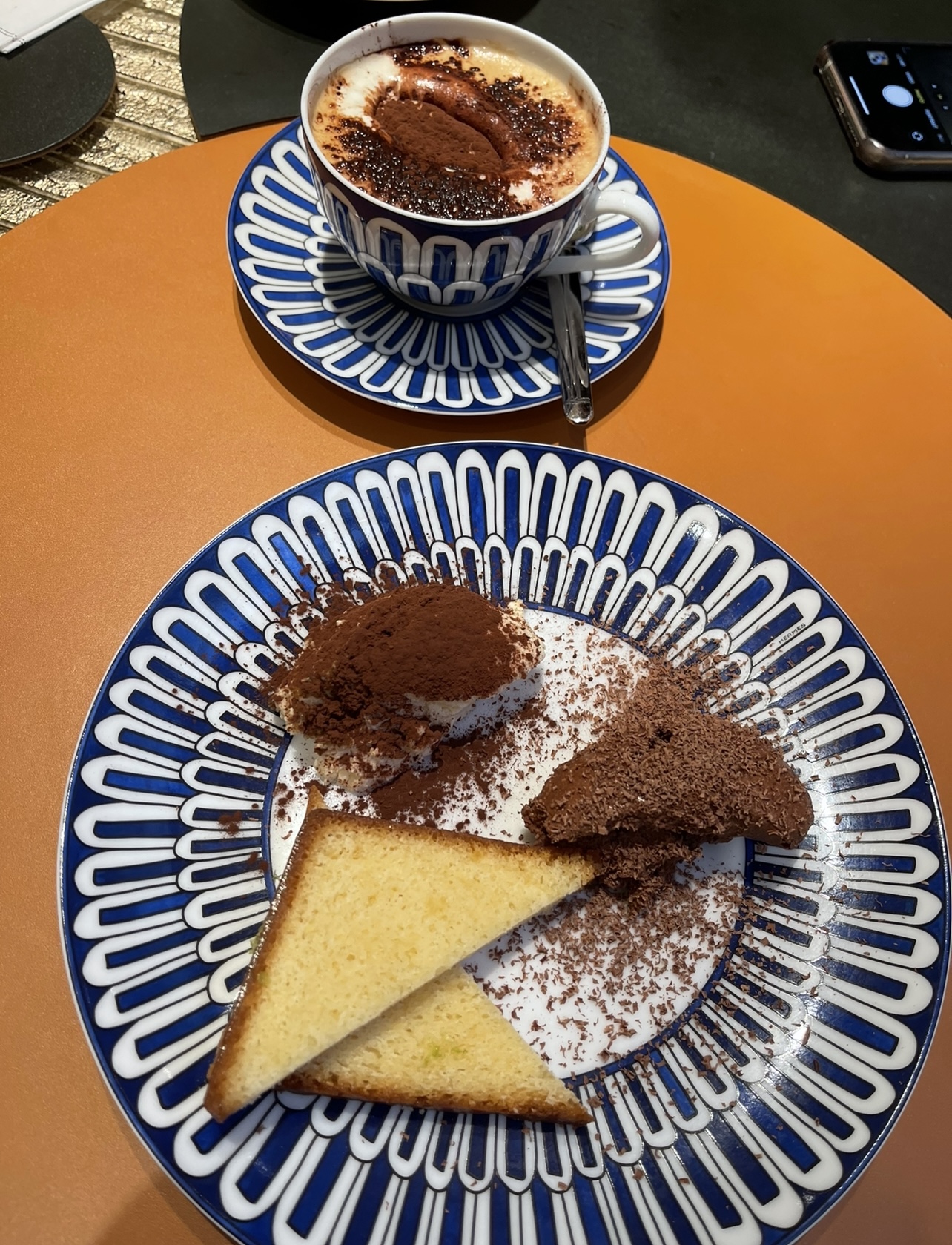 The shop is extremely packed all day so if you plan on getting work done there, it'll be a bit too noisy for you but it's a good spot for afternoon coffee or tea and a good photo opportunity as well. That is if you are accompanied by someone who knows how to take photos, my husband is still struggling in that department. Coffee tasted delicious but dessert was alright. The Hermes cups and serving plate made up for it so overall I would give it an 8/10.
For our full Paris itinerary, check out this blog post right here