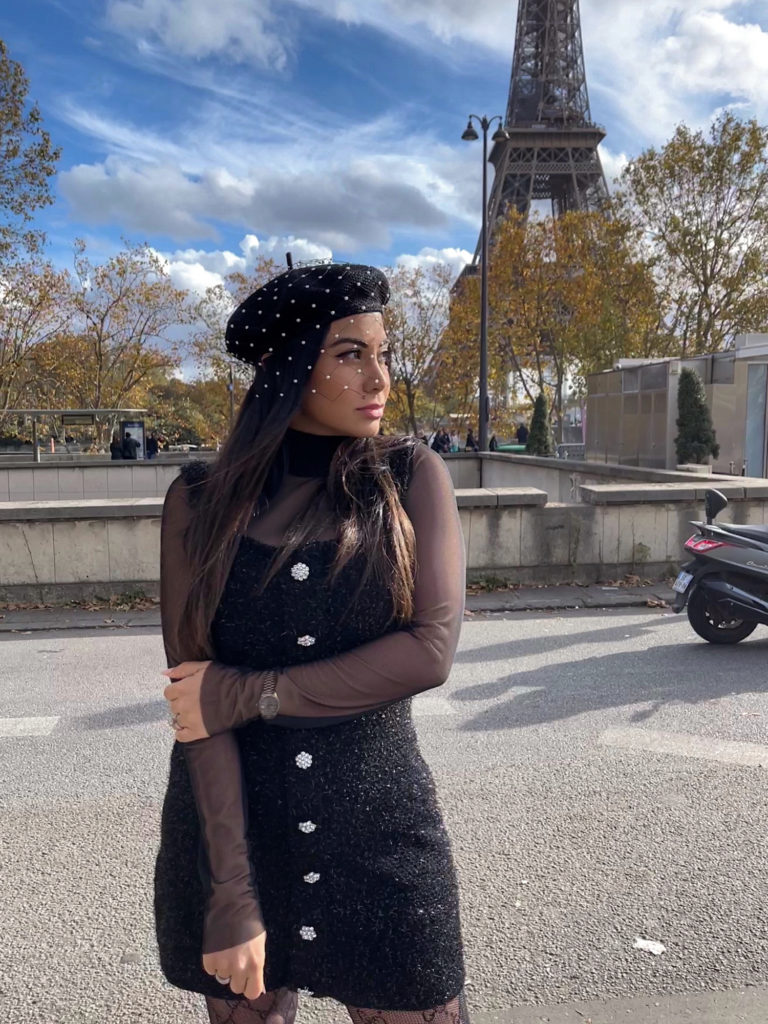 We recently went on a family trip to Paris to celebrate my birthday and my daughter's birthday and let me just summarize and say it was a total dream however, there were a few down sides that I'm going to discuss in this post.
If you are planning a trip to Paris soon and need some inspo, here is our Paris itinerary plus a few other spots we recommend you visit.
Our Stay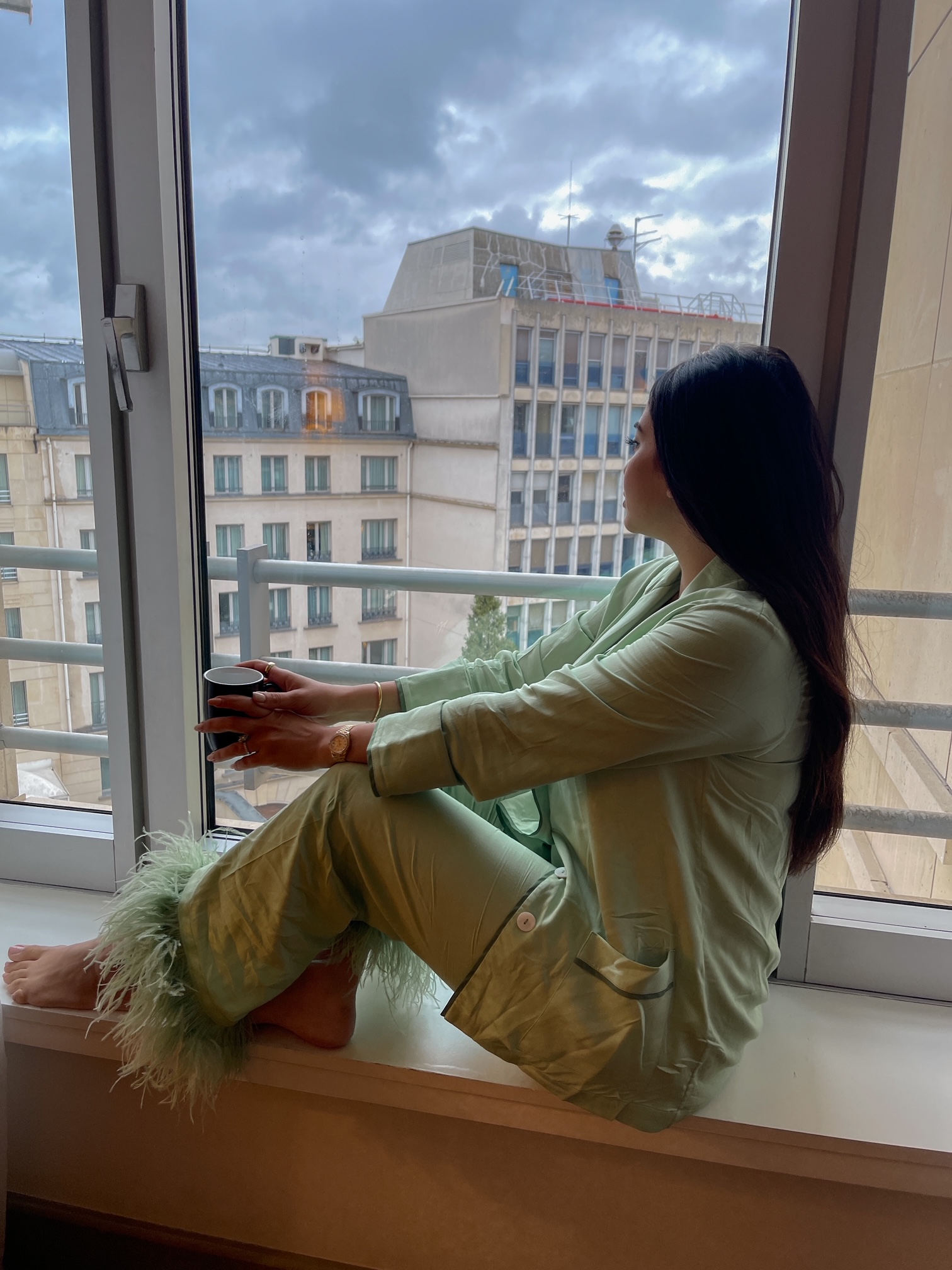 We stayed at the Marriott in Champs Elysees. The location was great, we were in the middle of all the attractions. We had a Sephora right beneath us, a Paul bakery, Starbucks, McDonald's , and a pharmacy to our right. Shops like Zara, Mango, the famous Dior building, Louis Vuitton and many other popular brands were all within walking distance. You could also view the Arc Du Triumph which is a major Paris attraction.
Downside? The rooms were old and lacked the Parisian vibe. Most didn't have a balcony either.
Guinwa's Recommendation: If you plan on ordering room service, ask if they have a Lebanese menu. Our restaurant served a full on Lebanese breakfast and lunch since there's a huge Arab population in Paris so make sure to ask. P.S: Many hotels in Champs Elysees are actually owned by Arabs.
The Itinerary
Day 1
8:45pm Hotel Arrival
9:30pm Dinner at Lauderee; their macaroons were great but the service and food wasn't good. So if you plan on visiting the main flagship which is in Champs Elysees, go for some dessert and coffee rather than food.
Day 2
9:00am Breakfast at Paul Bakery
We wanted something quick, a croissant and some coffee and this was right below our hotel. Not a favorite for me but more of a convenient option. Alternative options: Cafe De Flore or The Ritz
10:00am Walk to the Arc Du Triumph for some photos then catch a taxi to go to Louvre Museum.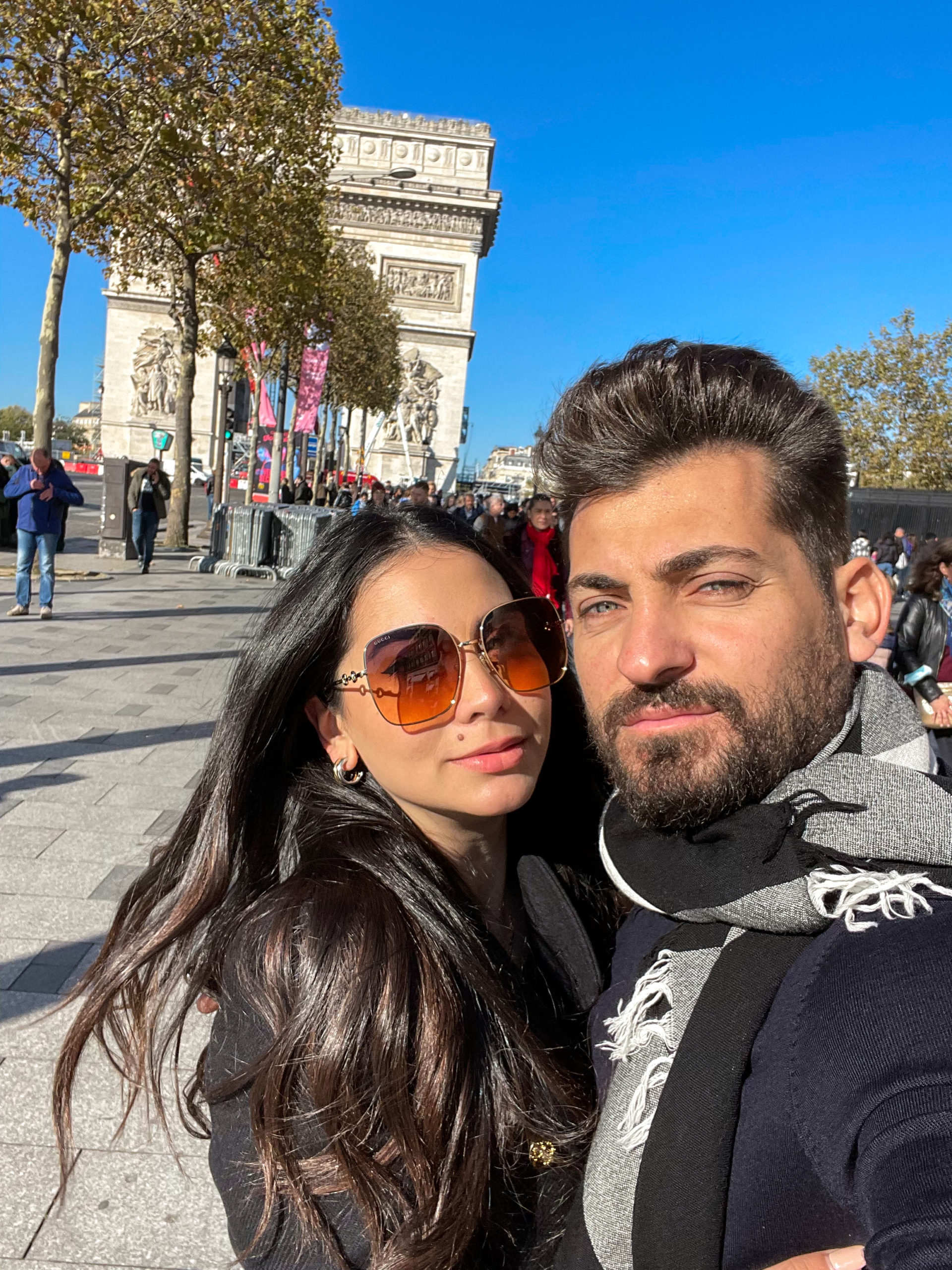 11:00am Explore Louvre Museum;
This whole area is absolutely STUNNING! Make sure to stop by Cafe Le Marley while you're there for a quick bite or some coffee. It's also a good spot to take photos if you are sitting outside as the louvre museum will be in your background.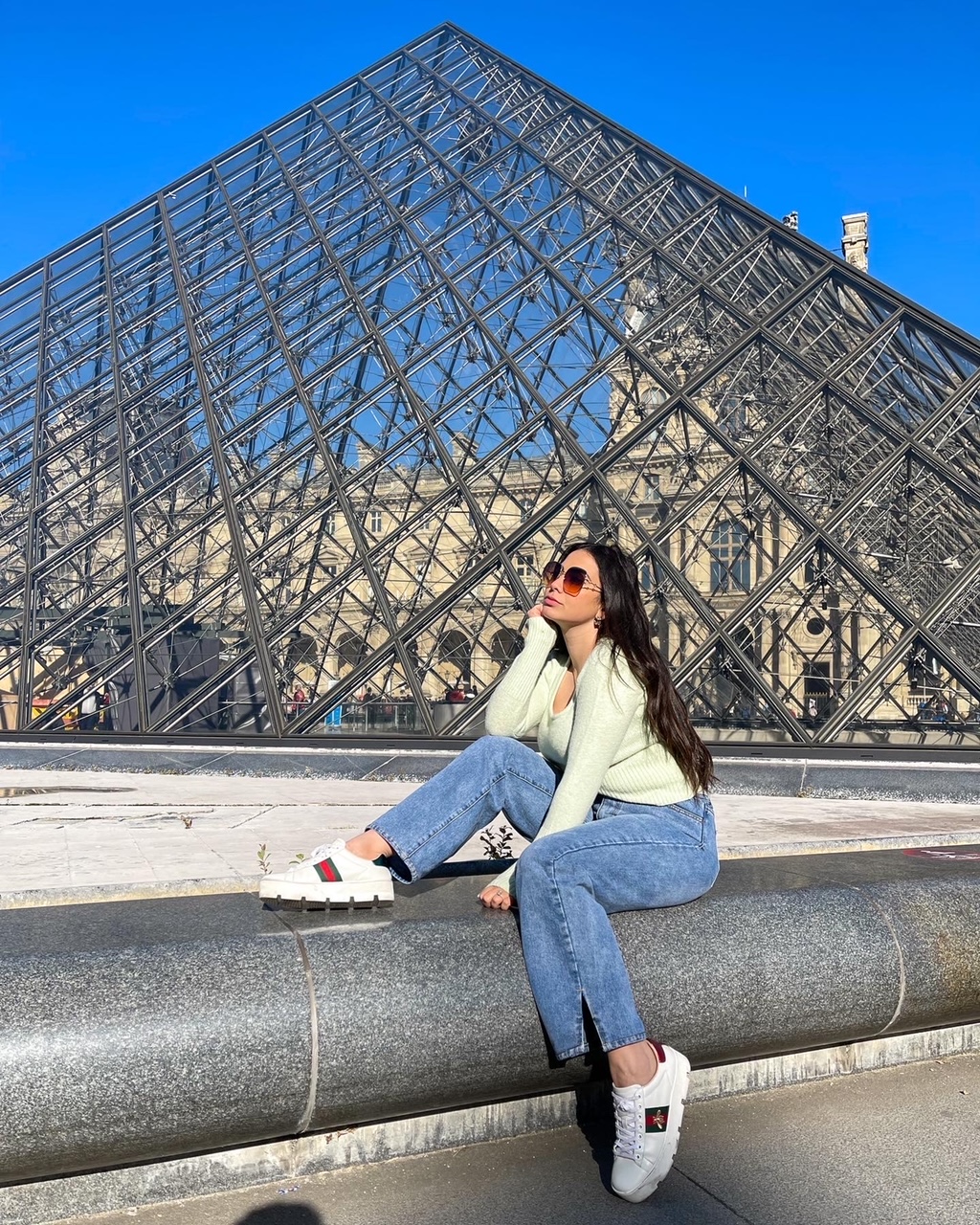 12:00pm Cafe Le Marley;
Order their sea bass entree, it's SO good! & I loved their green beans. Also, the manager there is incredibly nice! A bit of a refresher when you find good customer service.
1:00pm Walk around the area to discover other historical spots.
You can even walk to the Eiffel Tower if you want. The whole walk is stunning with lots of photo opportunities.
3:00pm Bistro 25 for some coffee and a margarita pizza for Serena which was the best pizza I have ever tried!!! I can't explain how good it was. If you're staying at champs elysees definitely do try it!!!! It's a world class pizza and the best pizza on the menu. Tried their vegetarian one but didn't like it. Also, their hazelnut latte is delicious.
6:00pm Motorcycle tour to explore Paris at night. To be quiet honest, this wasn't worth it.
Day 3
11:00am- 6:00pm Disneyland Paris
We spent the majority of our time at fantasyland since that was most appropriate for our kids. Weather wasn't cooperating much so we didn't really enjoy our experience and had to leave sooner than expected.
Day 4
11:00am Plaza Athenee for brunch.
Their chandelier room was under construction but it's a MUST see. The gallerie at their hotel is another alternative for brunch.
1:00pm Cafe Chez Francis
Nice view of the Eiffel Tower and within walking distance from Plaza Athenee. Food highlight: Their Burrata salad was really good!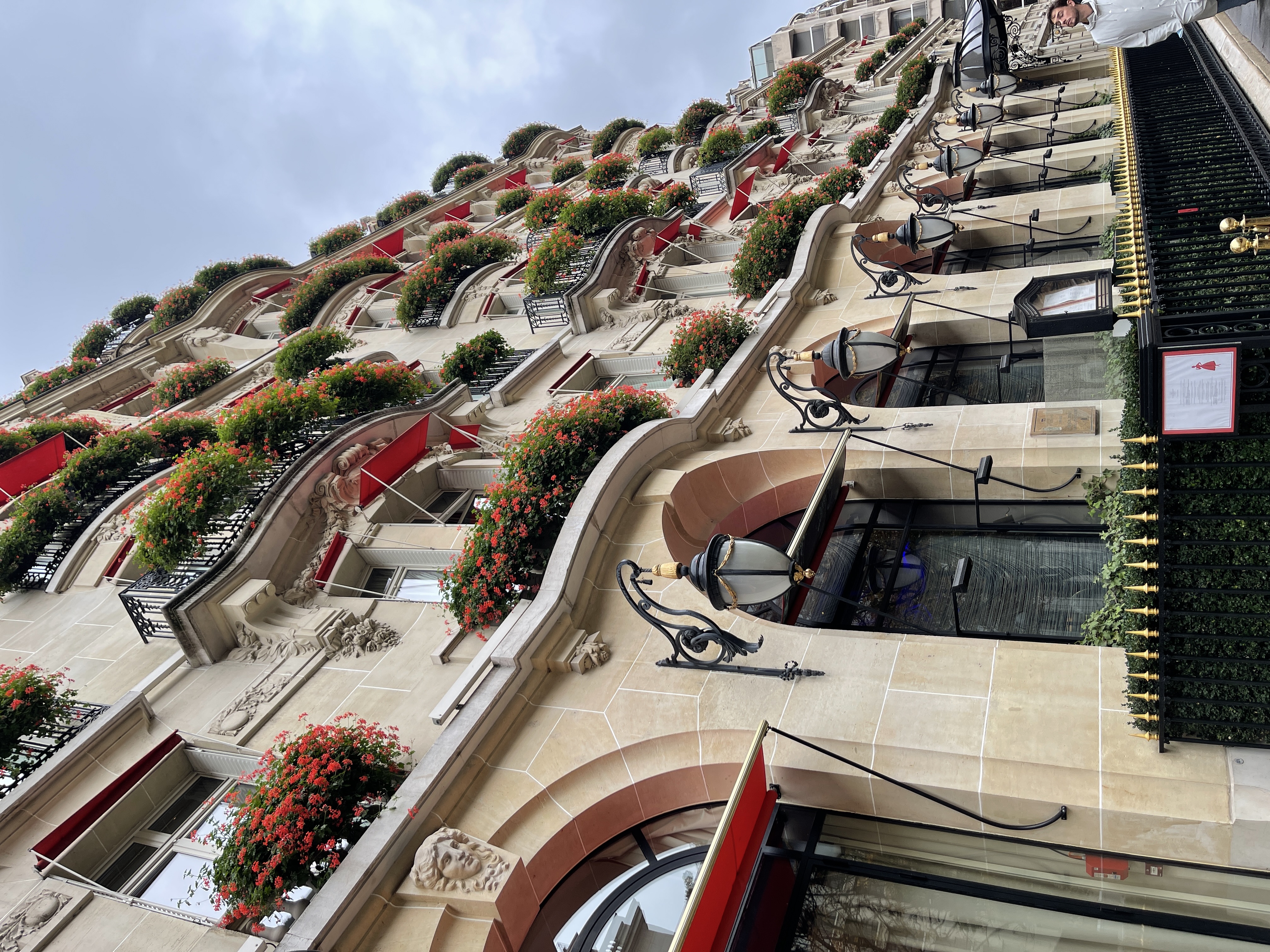 4:00pm Hermes coffee shop
Wanted to check out their bag collection while we were there but you had to book anh appointment and they were completely booked out for the entire week. Coffee shop is cute though, limited options but coffees and pastries were served in their Hermes serve ware collection.
Checkout a quick review of the coffee shop right here: Everything You need to Know About the Hermes Coffee Shop
7:30pm Monsieur Blu for my birthday dinner. Their service was excellent!
Guinwa's Recommendation: Giraffe Restaurant and Hotel Costes are two GREAT options for a romantic dinner however, they were completely booked out. Advice? Book your dining early!
Day 5
11:00am – 7pm Gallerie Lafayette and Palace Versaille.
Gallerie Lafayette is the place to be for some good shopping! You can find many exclusive designer pieces over there.
Palace Versaille is HUGE and requires a long walk before getting inside of it. If you plan on visiting it, make sure the weather is good and you plan at least half a day to truly enjoy it.
Day 6
10:00am Traditional Baguette from Boulangerie Patisserie by the Eiffel Tower
11:00am Walk down the Eiffel Tower
6:00pm Dinner at Cafe Du Trocadéro; try their burger! It was delicious.
Guinwa's recommendation: If you love eclair, make sure to try coffee eclair in Paris. I'm currently craving it as I'm typing this blog post. Also, check out Ferdi for Bomb burgers. It's the Kardashians favorite burger spot. We couldn't get in cause it was completely booked but I heard great things about it from multiple people.
Overall Paris was a wonderful experience. It's such a pretty city with historical museums and lots of sightseeing. We also can't forget the fashion! It's the fashion capital of the world and you'll definitely sense that as soon as you land. However, service there is not the best. You'll be lucky if you end up at a place with good customer service. More so, restaurants take forever to take your order and to prepare it so if you are traveling with kids, I highly suggest you order room service for breakfast. Despite it all, I'd definitely repeat this trip again. Until next time Paris.
Other Travel Guides can be found right here