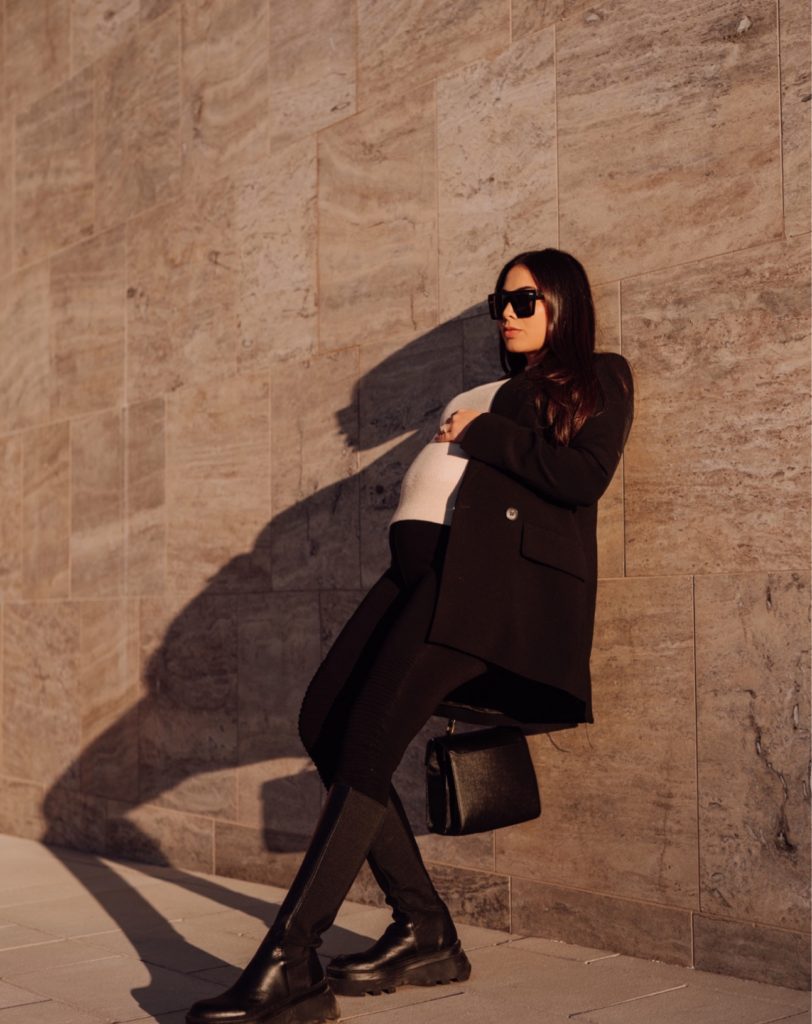 On #GuinwasGuide this week, we're talking all about casual maternity wear. I'll be sharing some maternity key outfits you need that are comfy, chic, and bump friendly. I actually rarely shop in the maternity section just because I do not usually find items that fit my style. Instead, I often opt for joggers and dresses that are a size or two up to fit the belly. I do however, recommend investing in some maternity leggings and jeans. Everything else, we can make fit the belly if styled correctly.
Here are my must have maternity casual wear items:
Styled with an oversized white button up shirt and vest, or a sweater that hits your hips, these leggings are SO comfortable and lightweight. Linking a few other bump friendly legging options for you right here:
Matching Jogger Set
I love styling a matching jogger set with an oversized blazer, some sunglasses, and platform boots or sneakers. Zara has plenty of jogger sets available that are of great material and color range such as this and this. You can also find other jogger sets that are bump friendly right here:
MORE: Favorite Breastfeeding Products
This is one example of shorts that are technically not maternity BUT they work and provide enough space for your growing belly. Something about Lululemon's align shorts that just make your booty look so good in all the right ways. I prefer the 4″ length styled with an oversized cardigan but they do offer a 6″ and 8″length if you are wanting to be more conservative.
Baby doll Dresses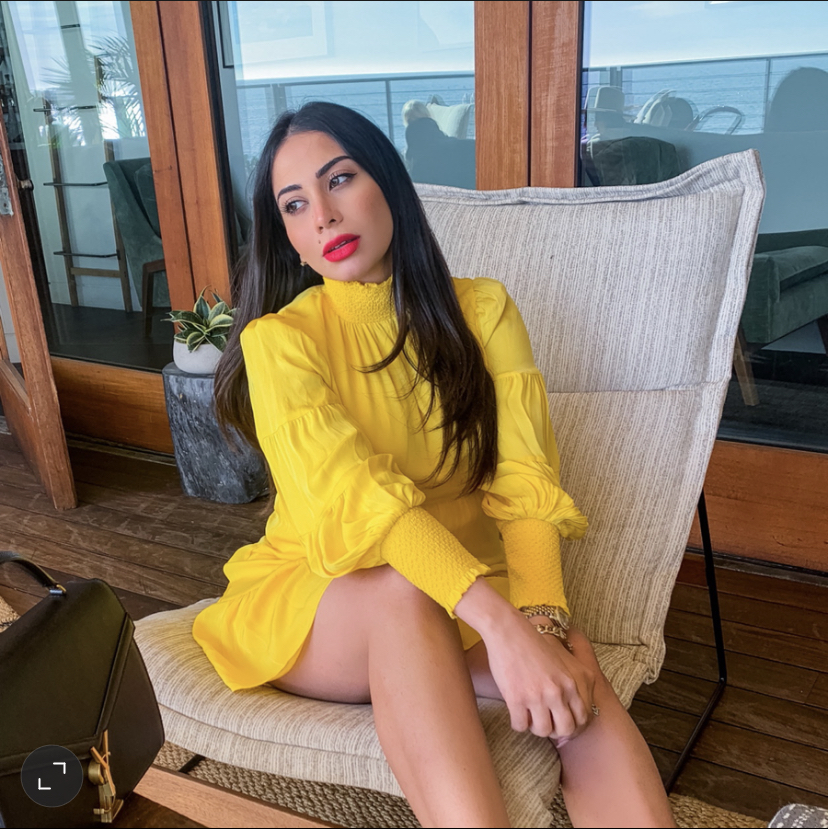 I love how comfortable these dresses are. They are great to dress up for a night out outfit. I usually order one size up just to make sure I have enough room for my bump. In this photo, I styled my Alice and Olivia dress with my Dior nude slides and some gold accessories.
Comfortable Sneakers
Even though I can still wear heels and luckily my feet do not swell up during my pregnancy, I do prefer wearing sneakers. Here are some of my most worn sneakers that are so comfy, stylish, and perfect for any mom to be that wants to add a couple of inches to her height:
Maternity Jeans
You'll need at least one pair of good maternity jeans to style with cardigans during spring, oversized t-shirts, or a boyfriend blazer for a business casual look. You can either opt for the ones that have side stretch panels, or jeans that have an over the belly waistband. Here are a few options to pick from:
What's one casual maternity wear you can't live without?