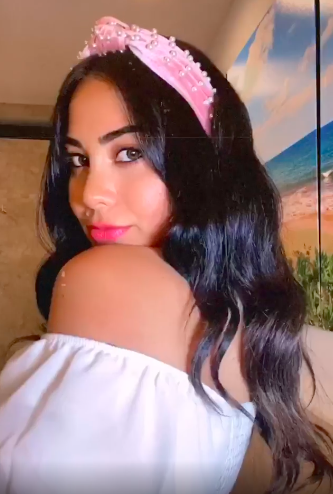 Since Zoom is still very much our reality, it's only fair we want to sport chic hairstyles for our virtual meetings. Especially after several months of wearing tie dye and baking banana bread (not that there is anything wrong with the two).
And we get it, we really do. We happily skipped our usual hair routines, too – all in favour of swift pony tails and buns. Because who in their right mind wants to spend 20+ minutes with hair (AT HOME)?!
However, it's only a matter of time before we come to terms with the fact that indeed, our right mind misses curling wands and feeling put-together – without needing that extra 20 minutes, of course.
Which is why, we think it's due time that we ditch hair ties, for something much better – and we dare say, even easier!
Today, Guinwa shows you 3 effortless hairstyles you can easily recreate at home – just in time before your next Zoom call!
Quick Tip: If your hair needs a little pick me up, try Guinwa's 2-ingredient hair mask.
After parting your hair in the middle, take two sections from the front. Then, tie it under your chin with an elastic and flip the tied section over. Finally, smooth down any fly-aways and you're ready to conquer the day.
Part your hair wherever you like, then take a gigantic hair clip – pull a front section back and pin it across. Easy, simple, effective.
Gossip Girl's Queen B is notorious for her headbands – and we're still very much into it. The trick to cover your ears? Section your hair where the hairline meets your ear. Place the headband at the intersection, then pull a few strands from the back to cover your ear. Chic and effortless – you'll be Queen Causal.
Watch how Guinwa creates the hairstyles below:
https://www.instagram.com/tv/B_f4Xg-nzJ9/?utm_source=ig_web_copy_link