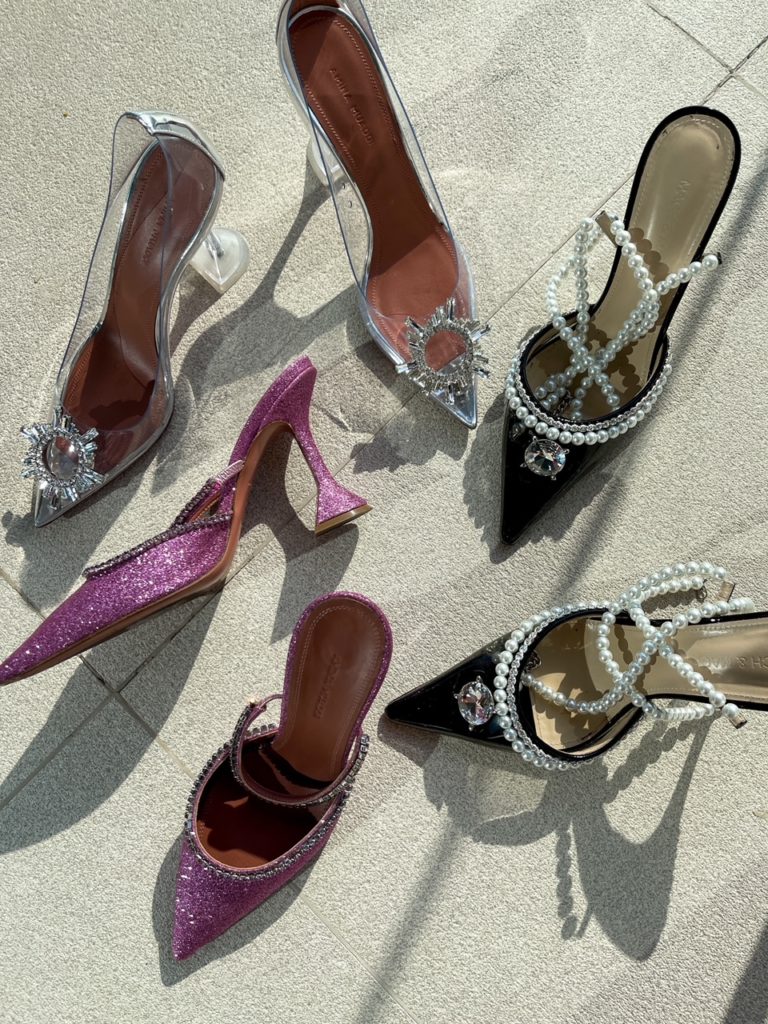 Today, we are sharing the hottest holiday shoes you need in your closet. These footwear are sure to bring out your holiday cheer! Whether you are going out, traveling, or staying in, you'll find a pair of heels that will fit every occasion.
Some of the most popular brands for holiday shoes include: Jimmy Choo, Mach and Mach, Amina Muaddi, and Aquazzura. Manolo Blahnik is also another shoe brand that has classic shoewear that is very fitting for the holiday season. Some of these brands are known for coming out with exclusive holiday shoes that are full of sparkles, pearls, organza, and anything and everything that will make your holiday season more festive.
Lately, I've also been liking Jeffrey Campell's shoe collection. Specifically their boots. The price point is affordable, and the designs are on trend. My favorite pair recently from the brand are these two in one pants and boots: the Pantalones Platform Boots. I have them in black but I am seriously considering getting them in their blue and pink shade too. They are so stylish, different, and comfortable. You also are guaranteed to turn heads with them so if being in the spotlight is your thing, these have your name written all over them.
Other than the holiday sparkle, a pop of neon color is. also in! Think pink, neon green and even orange. Attico has a few chunky mules that are trendy right now but if you are on a budget, you can also find shoes on trend at Zara. Lately, they have been releasing a lot of Amina dupes in a wide range of colors.
Suggested reads: Holiday gift guide for women and Slay Christmas with these at home holiday outfits
Shop our holiday shoe guide: