A maternity shoot? Well, having a bath tub shoot has always been on my "want" list. And thankfully, Oahu – Hawaii is pretty popular for their floral bath tub shoots.
I wanted to share some of the footage from my experience doing it with you all. I chose pink and purple florals and requested a custom floral headband that I utilized for my beach shoot… Which happened right after the bath tub!
Moment of truth: I was a little reluctant to taking these maternity shoot photos especially the ones showing my belly. Don't get me wrong, I love seeing my belly grow but it seemed a little too personal at first and a little outside my comfort zone but I am finally ready to share some of the photos with you! Let me know which one is your favorite.
My Maternity Bath Tub Shoot:
Hello From Above:

Bath Tub Dreaming: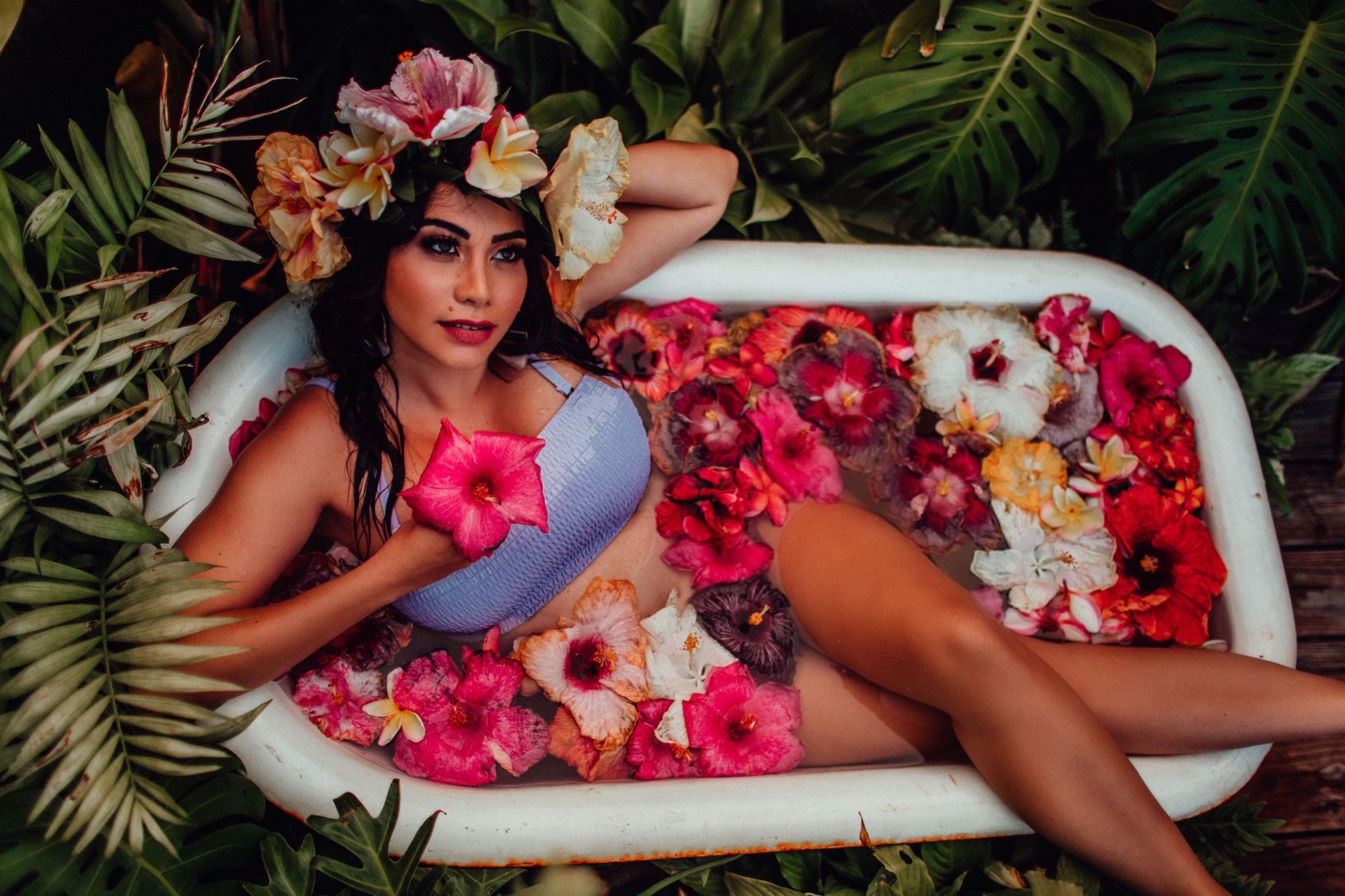 A Shy Smile: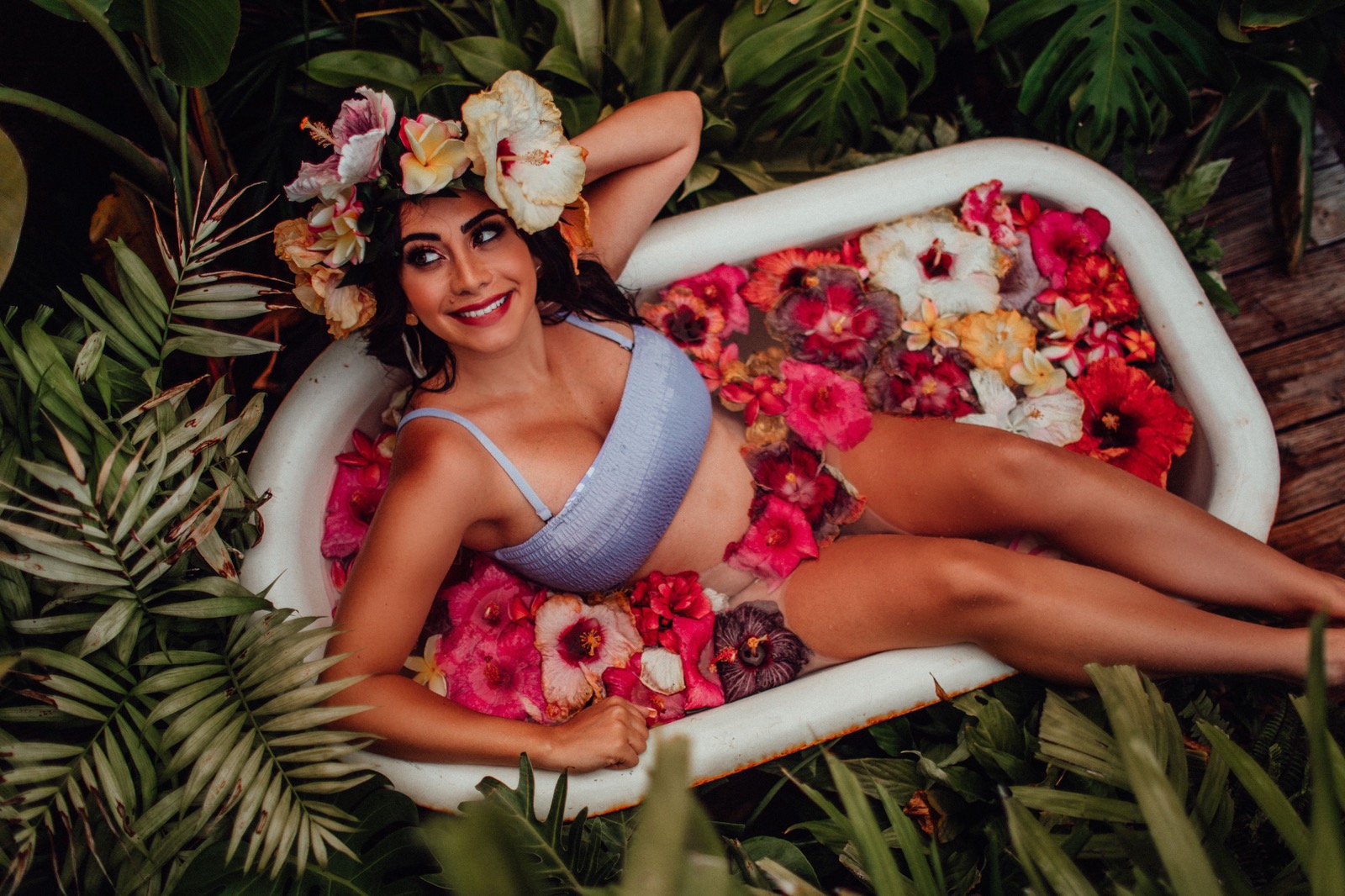 Ok. I'm Not-So-Shy. Cheers!
Flowers All Day, Everyday, Please!
Keep On Dreaming!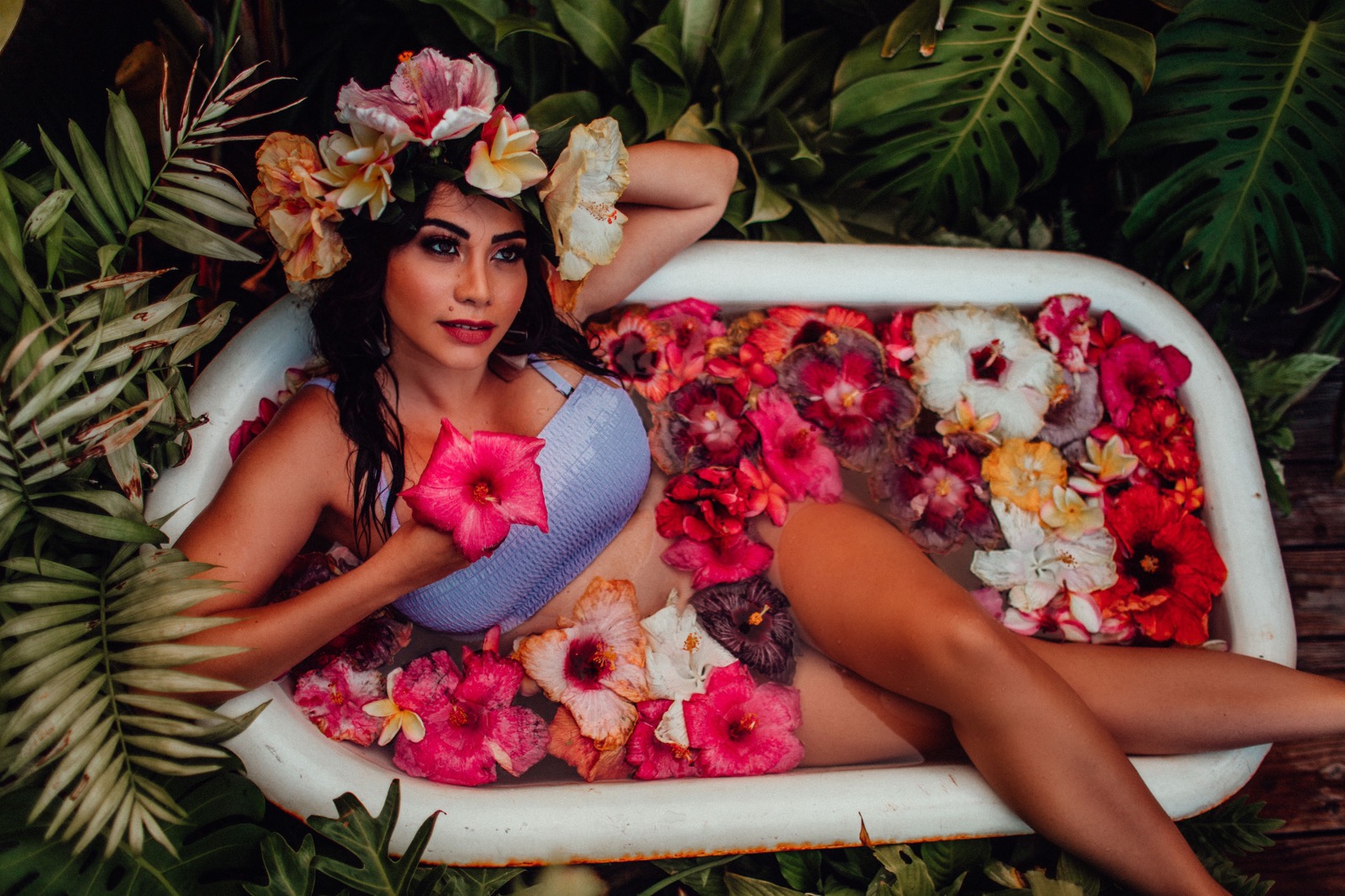 Act Natural: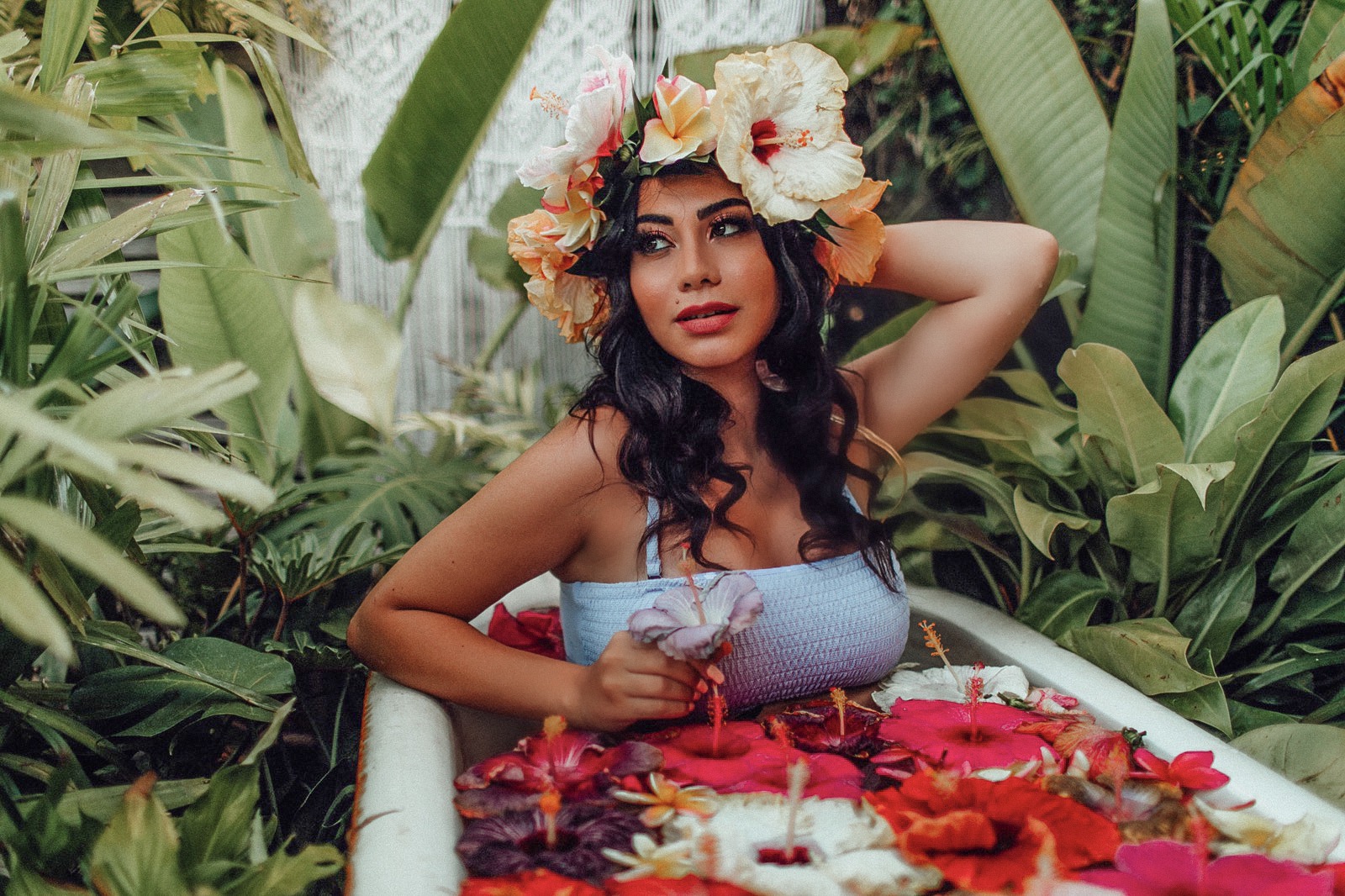 Hope you guys have enjoyed this fun shoot as much as I did! Would you ever do a maternity shoot? Let me know your thoughts in the comments down below!
SHOP BATH TUB VIBES