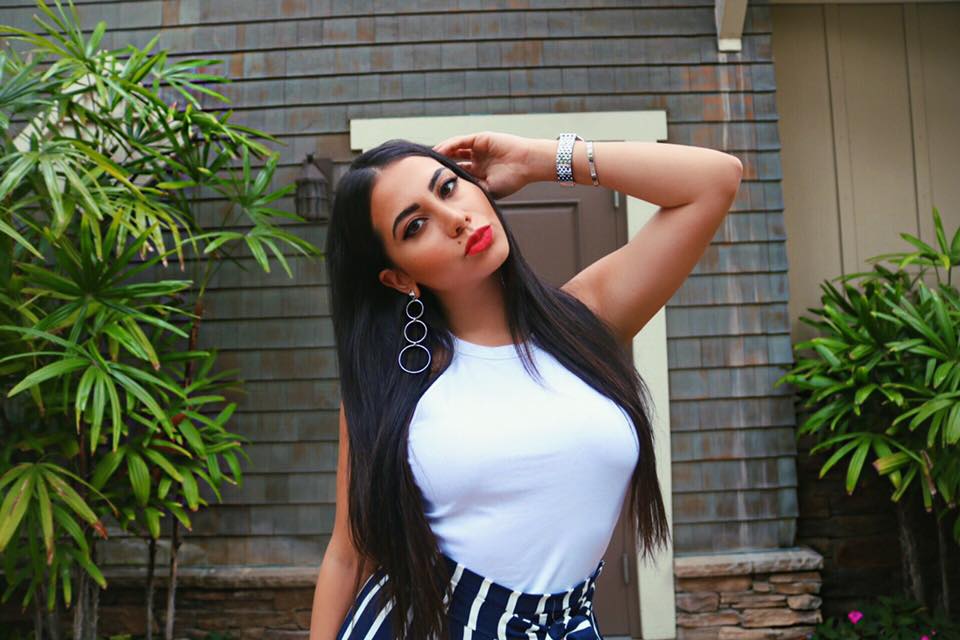 Some have a comic book obsession, others have an obsession over traveling while for me, my current obsession has been over these beauty products. Now some of them have been in the market in previous years, but I finally had the opportunity to try them out. Let me tell you, they are SO worth the investment.
1. Kat Von Dee Contouring Palette
I discovered this while I was in Dubai. Now of course, I have heard about it however, I did not have the opportunity to try it as the Anastasia Beverly Hill's contour palette was my holly grail but, I am so glad I did! I got pretty sunburnt during my vacation and all of my counselor shades were way too light for my skin tone so, the Kat Von Dee Contouring Palette came in for the rescue. While I am not too crazy over their contouring shades, their highlighting shades are so perfect! I did not even need to use any counselor. Instead, I applied their "Lyric" shade which is similar to Anastasia's banana powder under my eye and to the areas that I wanted to accentuate. It glides on so smoothly and surprisingly didn't give me those under eye creases that most powders do. Kat Von Dee, job well done!! I am officially obsessed 🙂
2. Mac Give Me Sun Bronzer
It gives you a natural sun-kissed finish. It's light-weight and blends seamlessly. It doesn't have that grey undertone that most contouring palettes have these days so it looks VERY natural. I like using it to bronze up my entire face and then for some extra contouring, I use a contour stick under-neath it.
3. L'Oreal BB Cream, Anti-Fatigue
Foundation tends to be too heavy on my skin and I prefer avoiding it on a day to day basis. This is where my favorite BB cream comes in handy. Its moisturizing, light-weight and looks so natural on my skin. I love their anti-fatigue shade because it is universal and literally transforms to complement your skin-tone so whether I am tanned in the summer or pale in the winter, this BB cream gives my skin radiance and life. Click here to buy
4. Make-up Forever Eyeliner
Eyeliner is probably one of my favorite beauty products ever but the fact that its so easy to smudge drives me insane. I literally look like I got beaten up in the eye towards the end of the day from all the under-eye smudging but not after I discovered this bad boy! Make-Up Forever's waterproof eyeliner pencil is a game changer! They come in 26 shades and you bet I invested in 5 of them already.
5. Pond Dark Spot Correcting Cream
Finally a drug store skin care product that actually works! I have indulged in my fair share of expensive skin care products and while some have worked, they aren't always worth the investment. I recently came across Pond's correcting cream and I am so glad I ended up buying it. It is infused with Vitamin B-3 which is known to improve the appearance of your skin along with Vitamin C. It's moisturizing and sulfate-free. Click here to buy
6. LipSense
I recently was introduced to this brand by one of their distributors, Natasha Beckett. I was surprised by how long-lasting and moisturizing it was. Their set includes the Lipgloss, LipSense liquid lip color, and a remover incase you messed up the application process. SO CUTE!!! When I tried it out, it lasted about 8 hours on me. You just have to make sure that you follow the instructions listed on the packet when applying the lipstick. A little trick that I have been using is applying the LipSense color and then applying another lipstick shade( preferably a darker shade) and then topping it off with the Glossy Gloss. It helps my lipstick last long and that way I can at least utilize all the lipstick colors that I have. To learn more about LipSense, follow Natasha Beckett on Instagram via @alldaylipcover