.What was once known as Monarch Beach Club is now acquired by Waldorf Astoria and boy was I impressed by my stay there!
Waldorf Astoria has always had a very special meaning to me. Not only did we live at the Waldorf Astoria High Rise in Las Vegas, but our proposal was at Waldorf Astoria Orlando so me and the hubs were excited to check out their Dana Point Location.
Exterior Architect and Lobby
The exterior architecture of the hotel gives off the perfect southern California coastal vibes with the white arcs, tall palm trees, and coastal prints. As soon as you enter the lobby, you will justify why you'd pay on average $1700 for a suite. The open space, lounge areas, fire place, and balcony give you plenty of room to relax and enjoy the beautiful OC weather or a cup of coffee from their coffee shop which is filled with so many delicious snacks. Insider Tip: I do highly recommend you try their banana nut bread. Probably. the best banana nut bread I've ever had.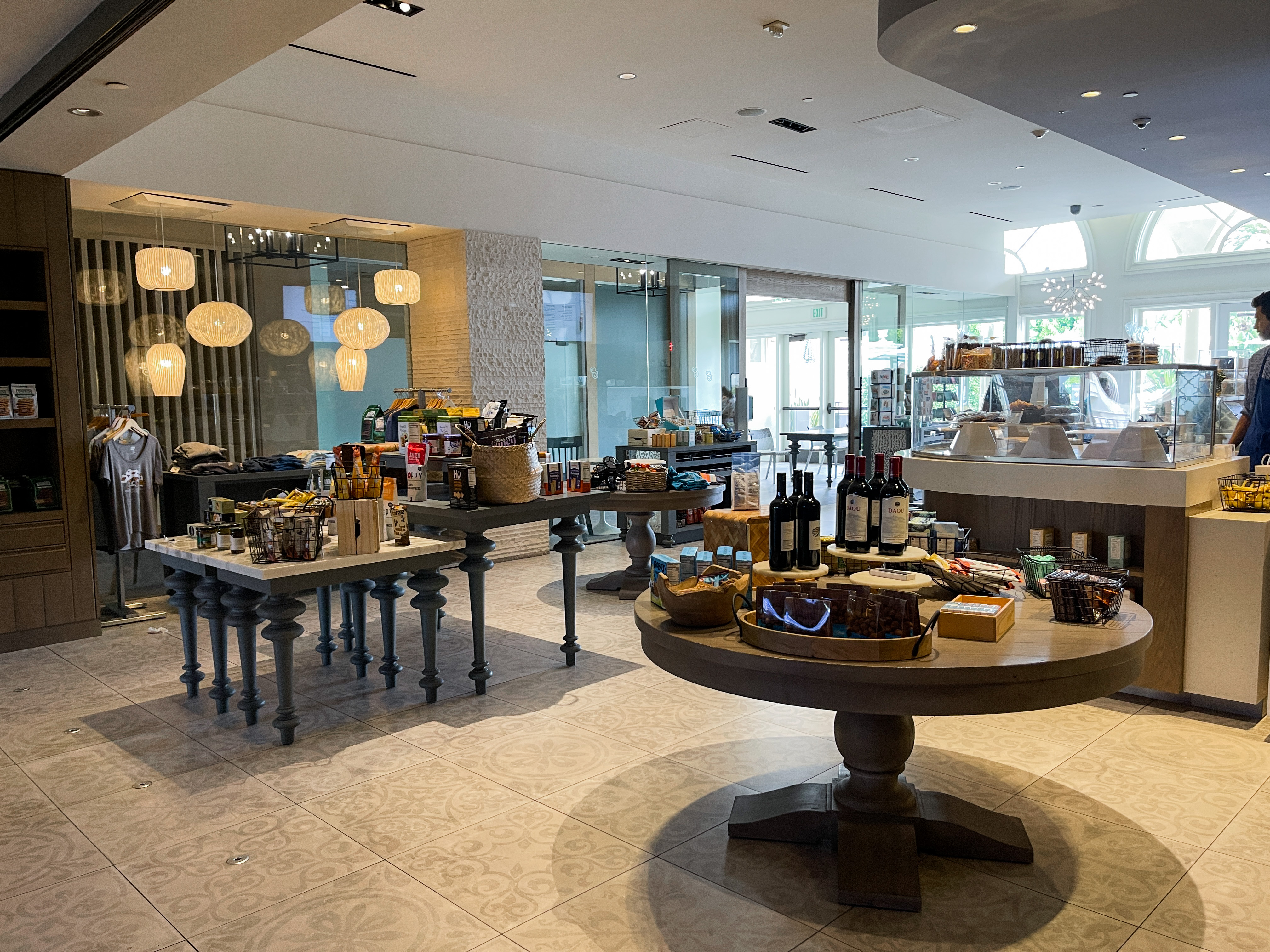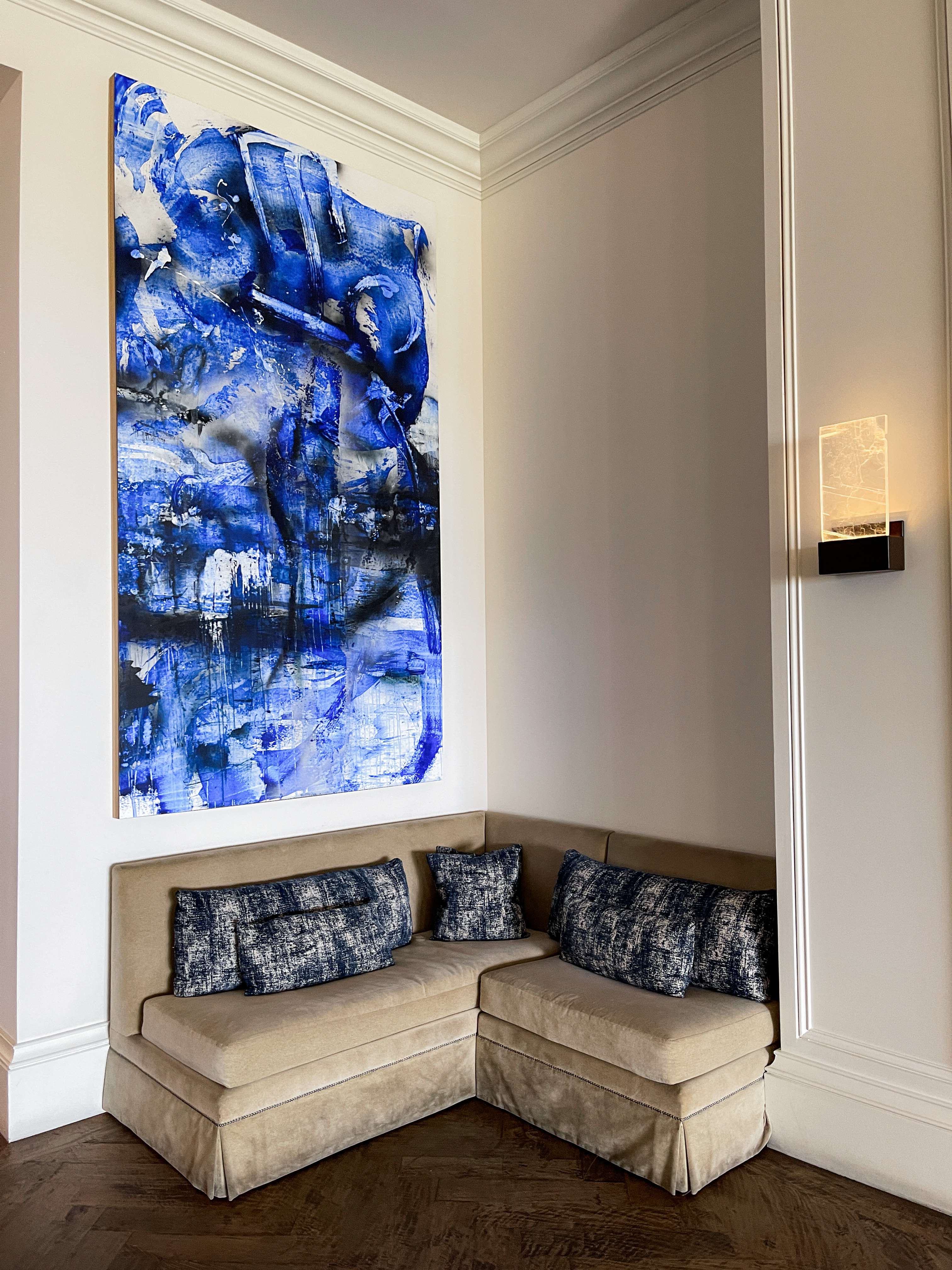 Shopping
We did not get to check out their spa as our hands were tied down with our kids however, there's a really cute clothing boutique adjacent to their spa filled with beachwear at a reasonable price point but if you are really wanting to pamper yourself, you can head to their jewelry store where you can pick out anything from a Cartier love bracelet to a Bulgari Serpenti Diamond Necklace.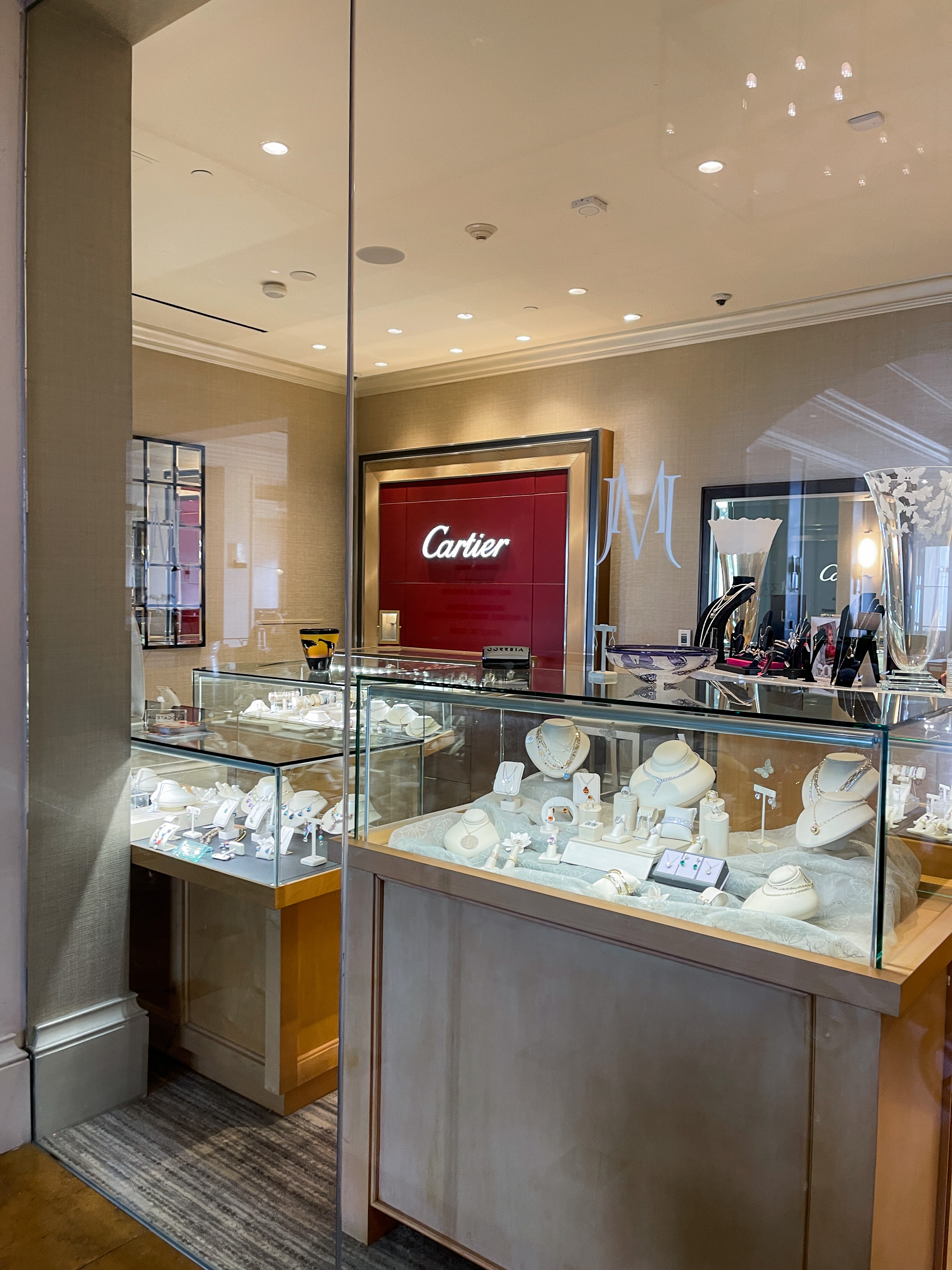 Rooms
We stayed on the second floor in one of their suites and had a baby crib delivered to our room. The rooms are a bit outdated but fully equipped. You get a coffee machine, a fridge – not the small bar fridges but an actual decent size fridge which is GREAT. Salvadore Ferregamo Toiletries and even kids shampoo and conditioner. The bubble bath soap smells like actual bubble gum, it's SO good.
Two bathrooms, a living room area, two balconies, spacious bedroom with a desk, dresser, and TV and an adjacent master bathroom. You can even request a roll away bed to place in the living room area if needed.
If you are into home decor, you will spot a few Christian Lacroix pieces such as this wall art.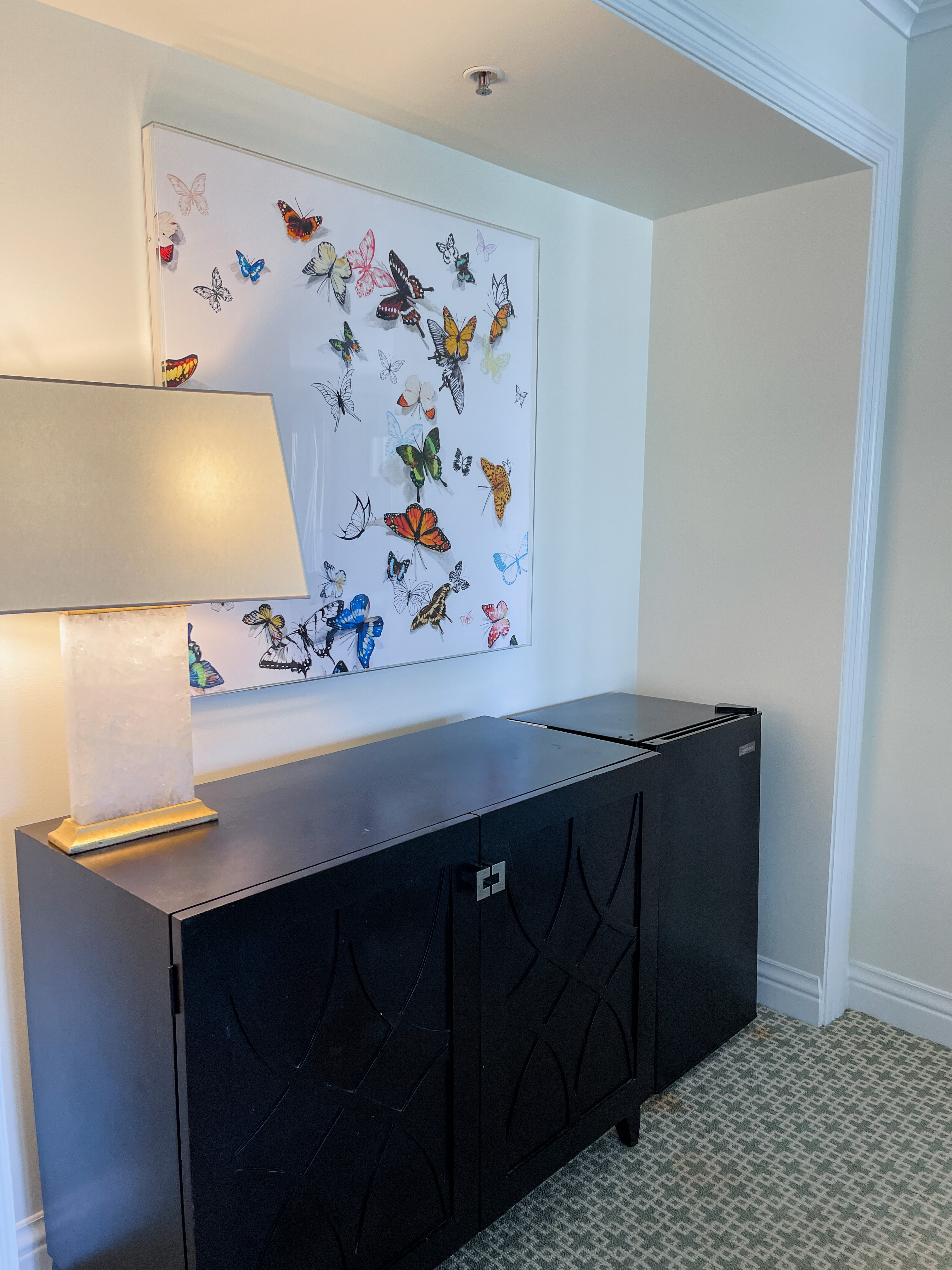 Kids Activities
This hotel is definitely family friendly with a kids club located on their green grass lawn area open daily until late afternoon.If you decide to stay in your suite on the second floor, you can actually watch your kids play from your balcony which is pretty convenient. The kids club offers activities to keep your kids entertained such as Jenga and other board games, bashminton, footballs, a coloring and arts and craft station, and flying disks.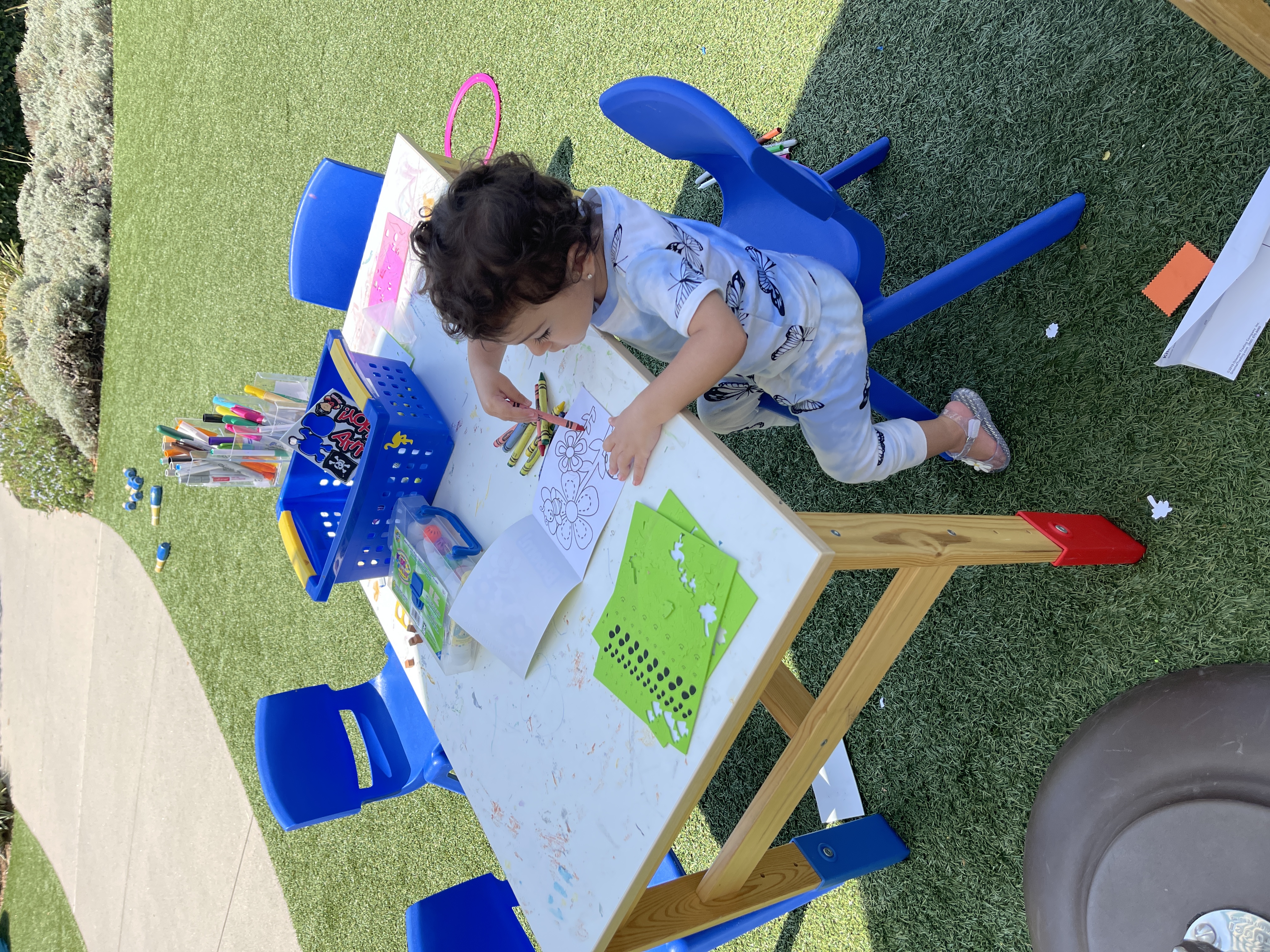 Right beneath the kids club is their pool which is family oriented and was a huge hit for Serena. She did not want to leave especially after riding on their big unicorn float. Loved the cleanliness of the pool and their attention to tiny details in ensuring guests feel comfortable while Covid is still around. Every chair was covered with a 100% cotton lounge cover rather than just giving you towels to place on the loungers and you having to stress over making sure it's fully covered before you get to lay on it, you know what I mean? They also do serve food at the pool but only until 4pm. Last call for drinks is at 5pm.
Dining
We got to eat at their Monarch beach club restaurant which is exclusive only for hotel guests and those residing at monarch bay which is the adjacent home community. They however, need to pay an HOA fee to use the restaurant and ride on their tram. The tram is pretty small with no space to store your belongings so we struggled fitting our stroller but the drivers were extremely nice and made it work. The view once you get there is breathtaking and the food is excellent. It is located right on the beach surrounding a beautiful golf course. My personal recommendation would be to try their tuna tartare, watermelon and feta salad, and their fish tacos.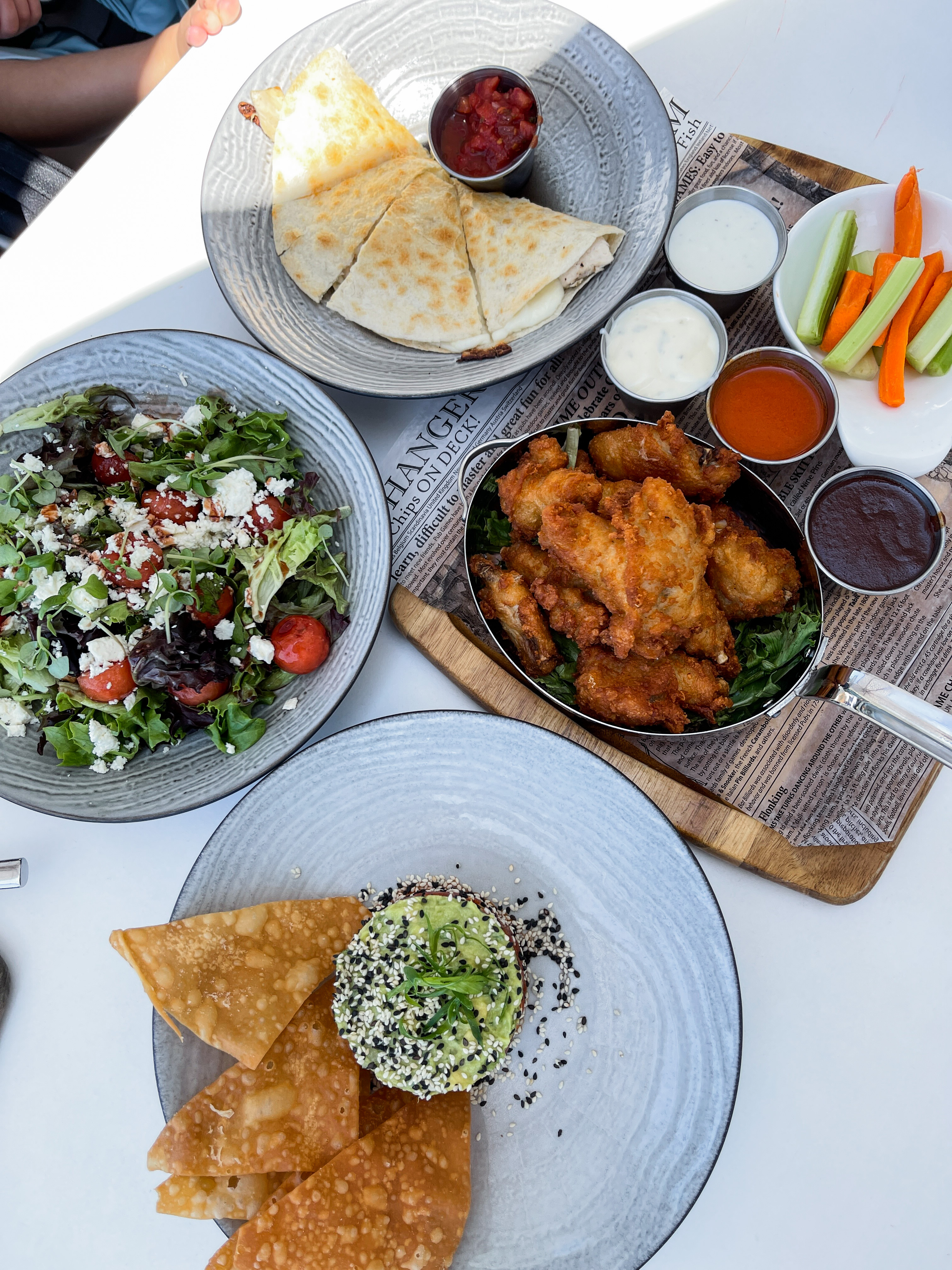 Don't forget to stop by the beach right after lunch. They will set up the chairs and umbrella for you and they even have some beach balls for the kids upon request. The walk on the beach is SO soothing with beach pigeons all around you. The abundant amount of pigeons made me feel like I was in Marks square in Italy . If it wasn't for the kids wanting to nap, I probably would have stayed there all day long.
For a nice dinner option, check out Aveo, a Mediterranean fine dining located at their resort. It has a beautiful ambience and excellent service. However, I wouldn't say its 100% Mediterranean, it definitely has an American twist to it. Their portions are the perfect size. I loved their organic chicken, fried cauliflower, and their fries, probably the crispiest fries I have ever had.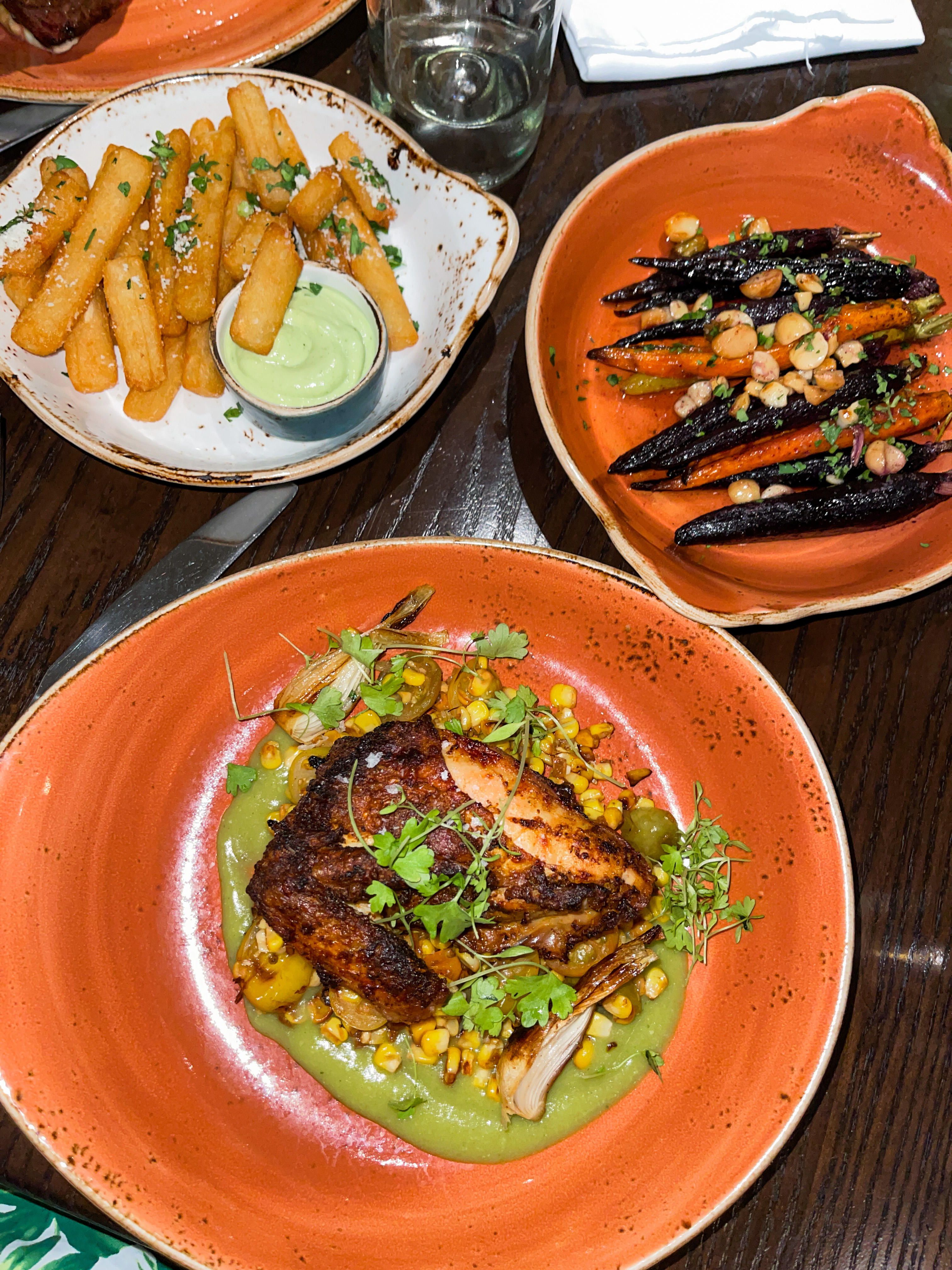 There steakhouse also looked really good with a beautiful winery upon entrance. However, it was fully booked so we did not get to try it out this time. Our stay at the Waldorf Astoria Monarch Beach was pretty short but extremely relaxing and enjoyable. We can't wait to be back again, this time, for a longer stay.
Want other hotel reviews and recommendations? Check out my stay at the Four Seasons Hotel Las Vegas
or if you have a trip to Hawaii coming up, here's a guide to My Favorite Things to do in Maui, Hawaii