This week, I got to experience one of Dubai's popular romantic restaurants located in Jumeirah Al Qasr, Pierchic. It's situated right above the water facing Burj Al Arab and surrounded by the sounds of waves, chirping birds, and pure romance.
Do however keep in mind, this restaurant is not an affordable one. Entrée prices range from $190 for a salmon dish to $350. Although it is a seafood restaurant, they do offer a few steak options which I thought beat the whole fish we ordered.
What we ordered:
We started with a few appetizers
Beef carpaccio

Burrata Salad

Fritto Misto

Eggplant parmigiana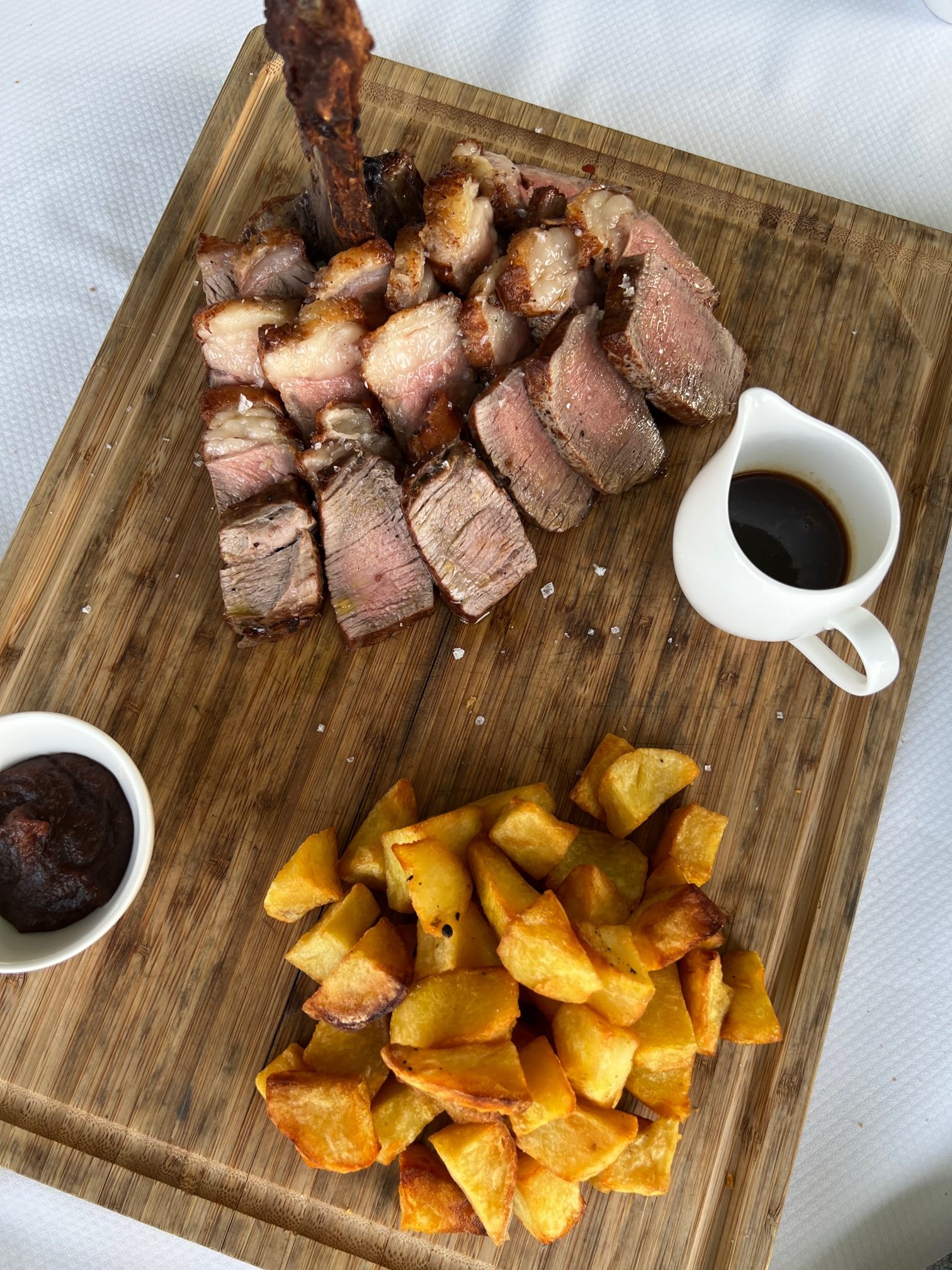 T-bone steak
Favorite appetizer has to be their fritto misto and not for the calamari but for the crispy vegetable sticks that came with it! For main entrees we went with a whole fish option and their t-bone steak. Surprisingly, I preferred their steak although not the best I've had. The food also took about an hour and half to get to us which was shocking considering this is a 5 star restaurant. As far as the service, I would give it a 3.5/5
What really sold me on this restaurant is the breathtaking ambience so if you plan on going there, make sure to ask to be seated outside or if it's too sunny, go for a table that's by the window and has the view of Burj Al Arab.
Overall, if you are trying to impress your future spouse, definitely bring them here as the view and ambience is pure romance! However, as far as service and food quality, I've had better.
Suggested reads: What to order at Weslodge Saloon City Walk