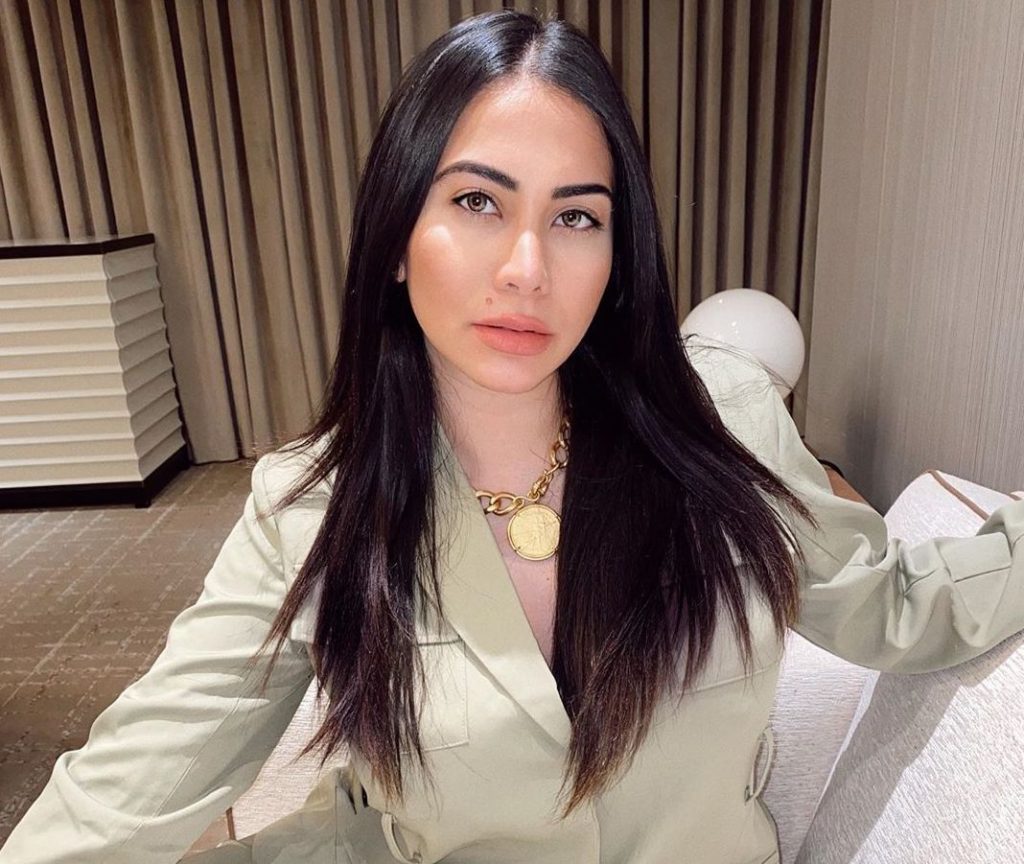 Let's be real. In the currents of Covid-19, our WFH outfits revolve around sweaters, sweatpants and more sweaters, on endless rotation. And with regular Zoom meetings, Netflix marathons and grocery shopping ensuing as the highlight of the week, it's not surprising why.
However, it's been 3 full months under lockdown. We repeat: 3 full months. And we admit… It's almost as if we've forgotten how to get dressed.
Therefore, we curated a feel-good, stay-home capsule with pieces that help you be the most productive while remaining super comfortable and versatile to style. Wether it's cute earrings, chic biker shorts, or an oversized blazer (similar to Guinwa's), we've got you.
See our WFH edit below:
That One Crisp White Shirt
Is there anything a white shirt can't do? A rhetorical question, of course. A chic button down will transition you from "I'm wearing PJS again" to "I mean business" in seconds. Consequently, consider your Zoom (and every other) attire done with this jolly joker!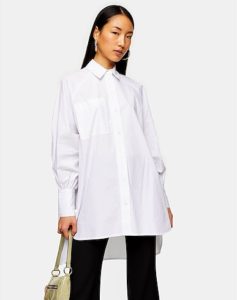 SHOP White Oversized Poplin Shirt, Topshop
Sweatpants, But Make It Fashion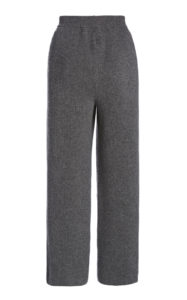 SHOP Nanushka Keira Cotton-Jersey Track Pants at Moda Operandi
We're obviously ditching jeans for sweatpants. Might as well make it cute.
Oversized Blazer – The Bigger, The Better
SHOP & Other Stories Linen Oversized Blazer in Beige at Asos
A Zoom business meeting? You'll look put-together. Running to the grocery store? You'll look like you've made an effort. Pair it with sweatpants and you'll emerge trend-setter in the baking aisle. We all know you're there for one reason and one reason only, anyway. /Banana Bread./
The Comfy Tee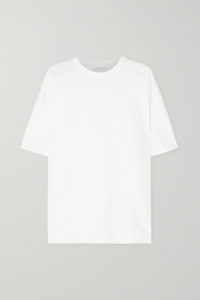 We're realistic. That is to say, we wore it tons before and will continue to wear it tons more! Certainly, nothing is as effortless as a simple tee. So, don it with anything. Literally anything. Pair it with biker shorts to lounge around the house, or for stepping out for a take-away coffee (no shame). And while you're at it, you can also up your sustainability game with Ninety Percent's Faye t-shirt, which is made of organic cotton. In addition to looking great, the label also donates 90% of each sale to charity.
The Square Bra Top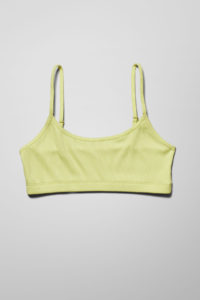 SHOP Ophelia Soft Bra in Yellow, Weekday
Thanks to days spent at home, we're especially grateful for this 90s trend. Less sports bra and more IT-girl type of deal, you'll feel supported, comfortable and way too cool. Get in total TLC vibes by wearing it with sweatpants and a chic chain around your neck!
Want to be less exposed? Check Guinwa's round-up here for bodysuits!
Golden Accents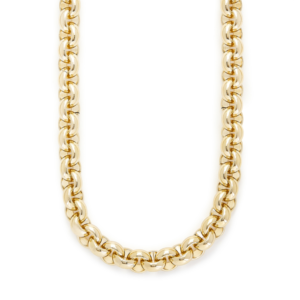 SHOP Laura Lombardi Piera Necklace in Gold Plated Brass
Consequently, you can amass all the basics in the word, but the trick is in jewelry. To clarify, wearing it will make you feel precious, too! Get out your cute hoops, or clack your statement bracelets – even if the most riveting thing you'll do is visiting your kitchen. Icy.
Tie-Dye Party
SHOP Amped Tie Dye Long Sleeve in White, Weekday
Apparently, tie-dye sets are now a thing. See what months of staying home can do? It's as comforting as baking banana bread. Therefore, we suggest you jump on the trend, too. Feel free to up-cycle and create your own, or opt to purchase the DIY project. We promise we won't tell.
Biker Shorts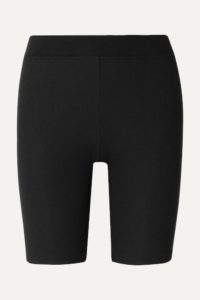 SHOP ATM Anthony Thomas Melillo Ribbed Stretch-micro Modal Shorts in Black at Net-a-Porter
This strange phenomenon has riffs appropriate for almost any occasion. To illustrate, add a blazer and tee for a combo you can sport to the office long after quarantine. Our tip? Choose a close knit, well-made pair.
Designer Slides
Slide from the living living room across your bedroom, then back to your kitchen – in designer. Not only will you feel more put together, but you'll answer the door true Gucci style.
What will you be sporting? Tell us in the comments down below!
Cheers,
Team Guinwa