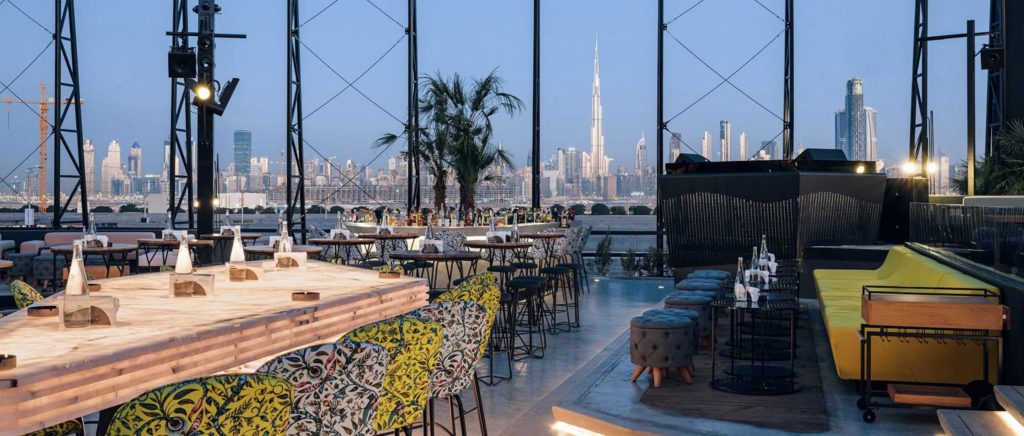 For our first date night in Dubai, my husband decided to take us to Iris Dubai, a rooftop lounge experience that's pretty popular. I had been to the one in Beirut before but never to their Dubai location so I was excited to check it out.
First Impression:
Located right next to White Nightclub, Iris is an indoor and outdoor venue with a stunning city view. We went during October so the weather was beautiful. Music was also amazing, they played deep house music which was a total mood.
We arrived at 9:30pm and it was somewhat packed but by the time it was 11:00pm, there were no empty seats. That place was PACKED.
What to Wear:
It is a lounge so most girls were dressed either in satin summer dresses or jeans, a cute top, and some heels. Men were dressed in jeans too with a nice top. I wore a white midi skirt with a white crop top paired with my Jimmy Choo Lance Sandals and Dior saddle bag.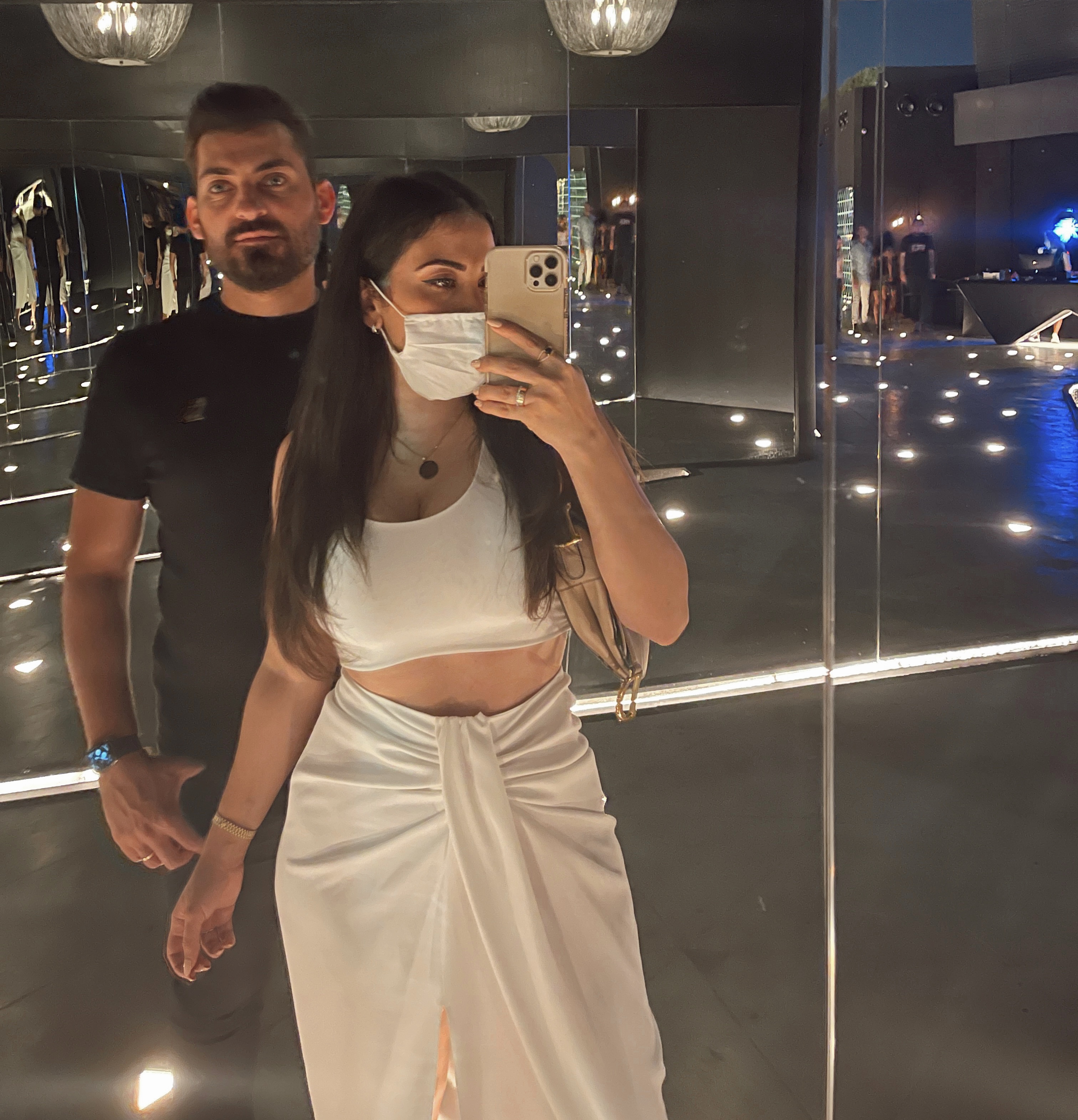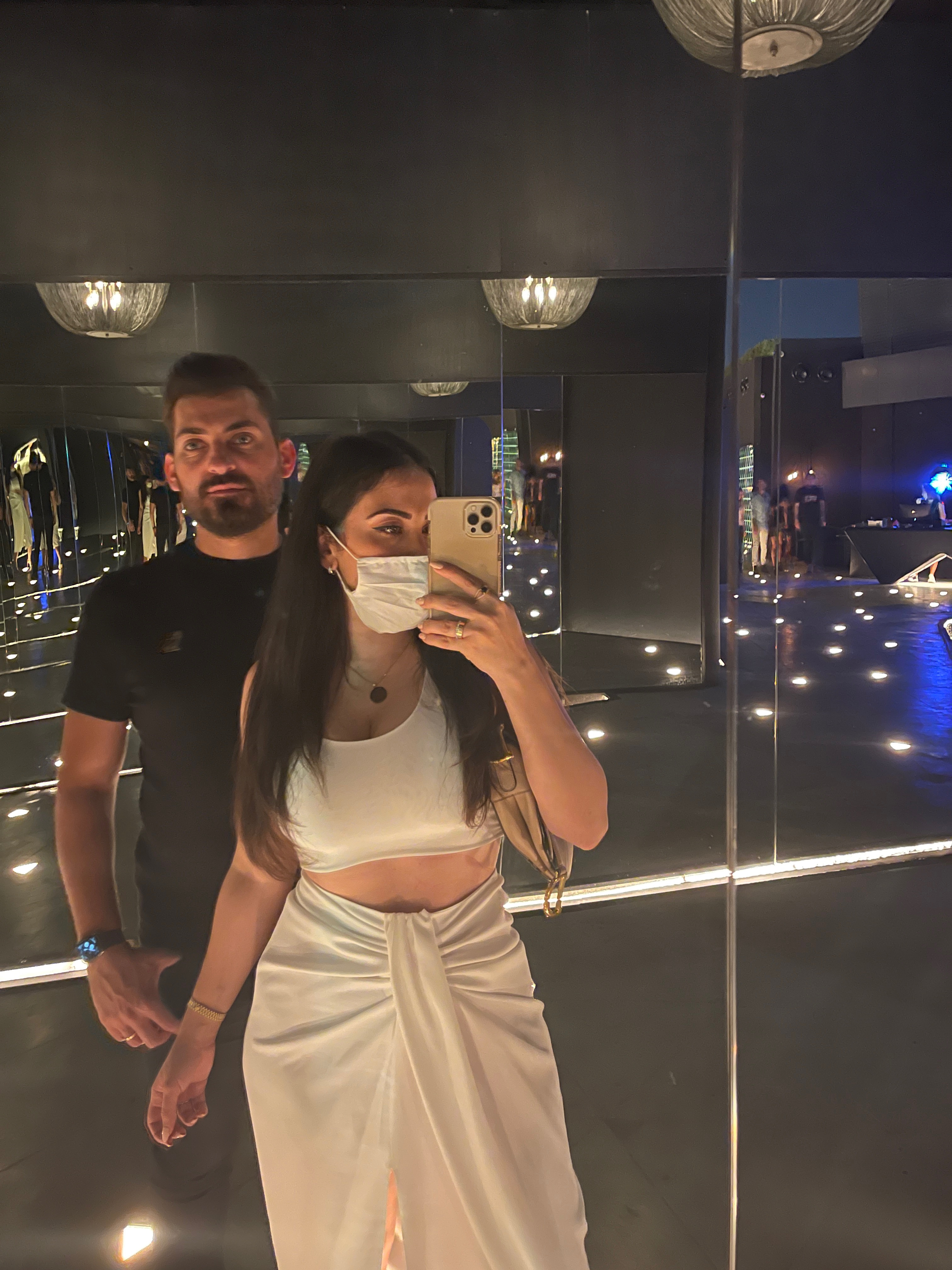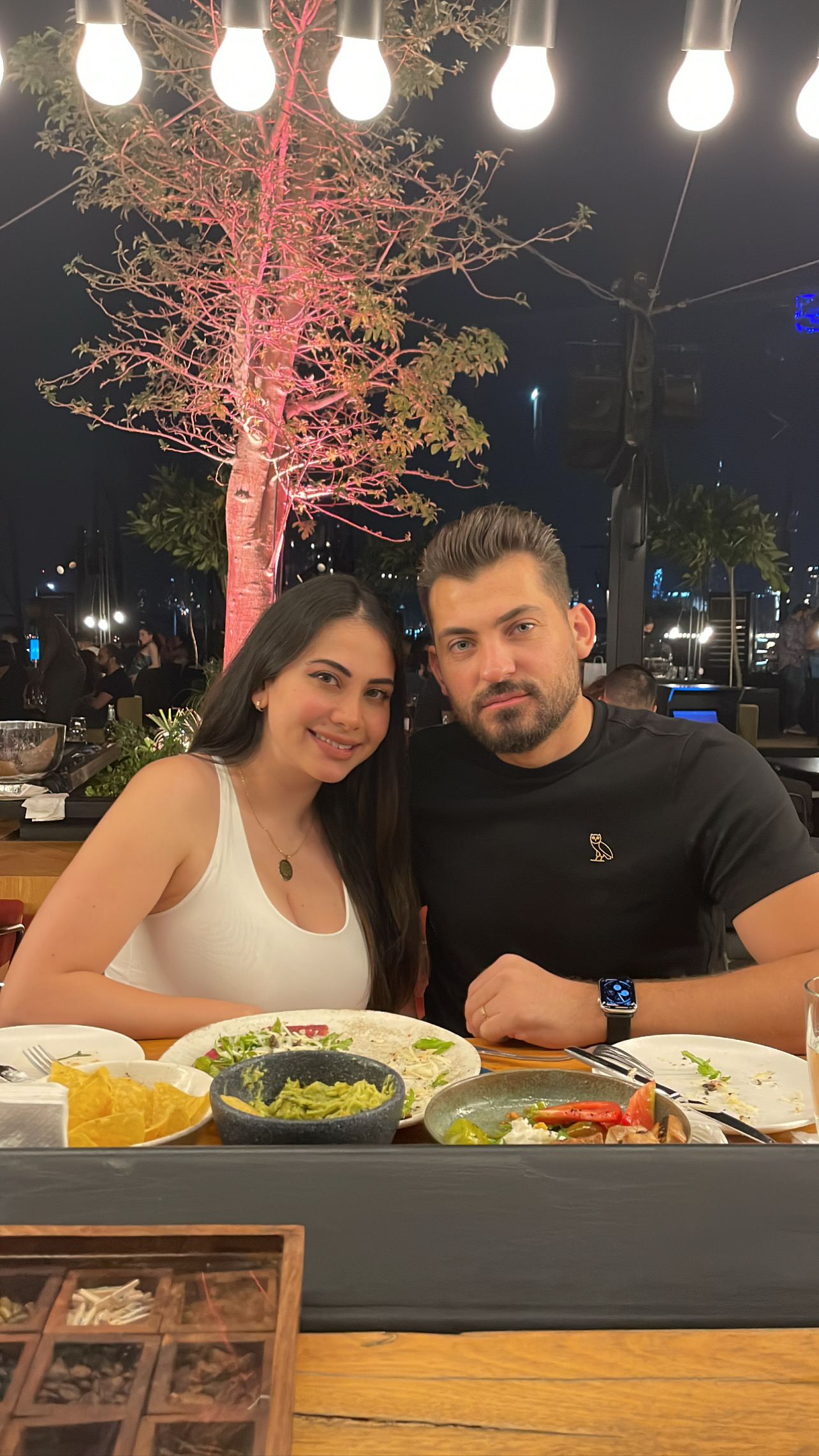 What's Worth Ordering: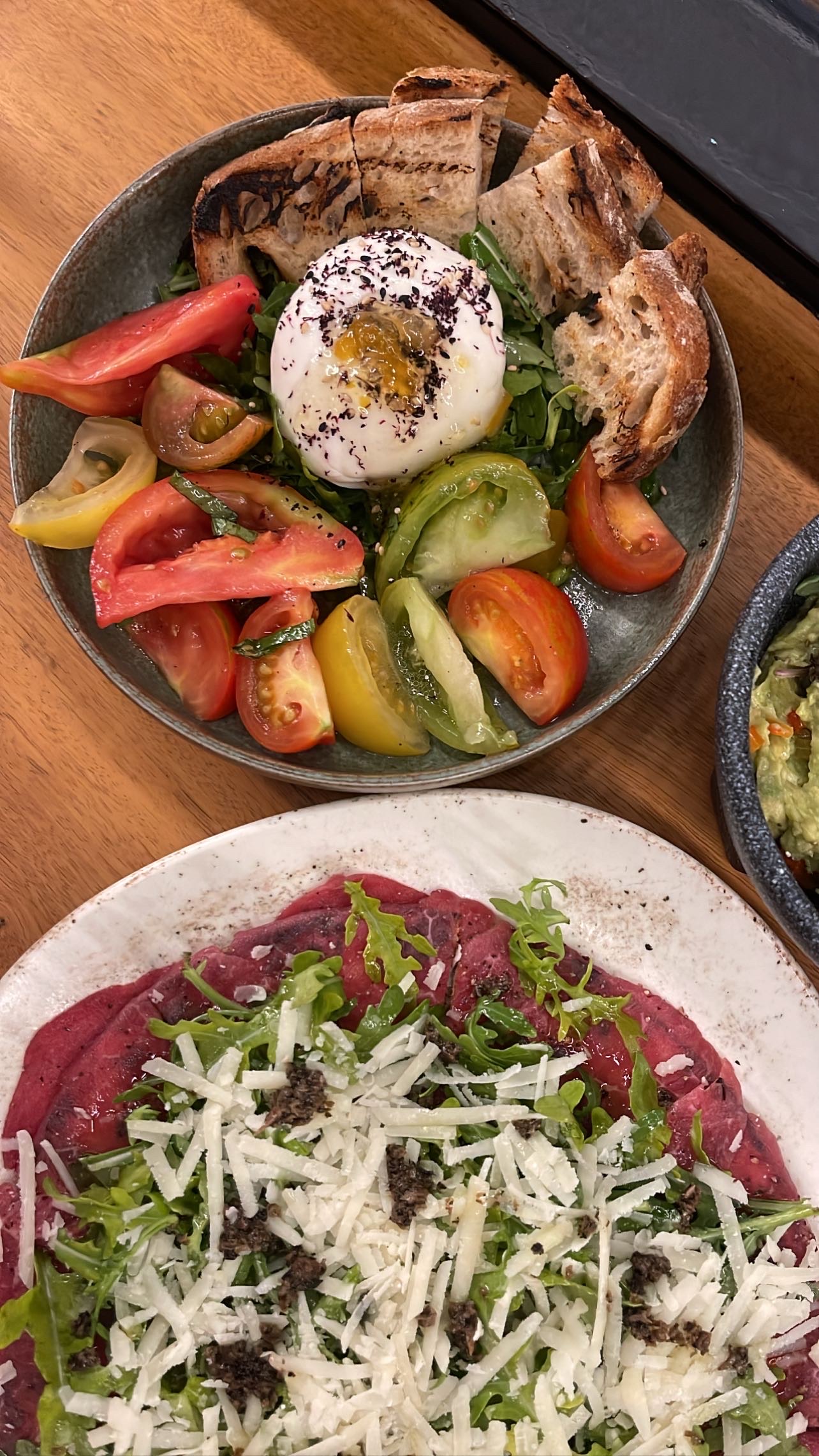 At first I thought we ordered way too much just for two but turns out portions are actually not that big! Out of everything we ordered, my absolute MUST order items for next time were:
Burrata Salad
Beef Carpaccio
Spicy Tuna Sushi Roll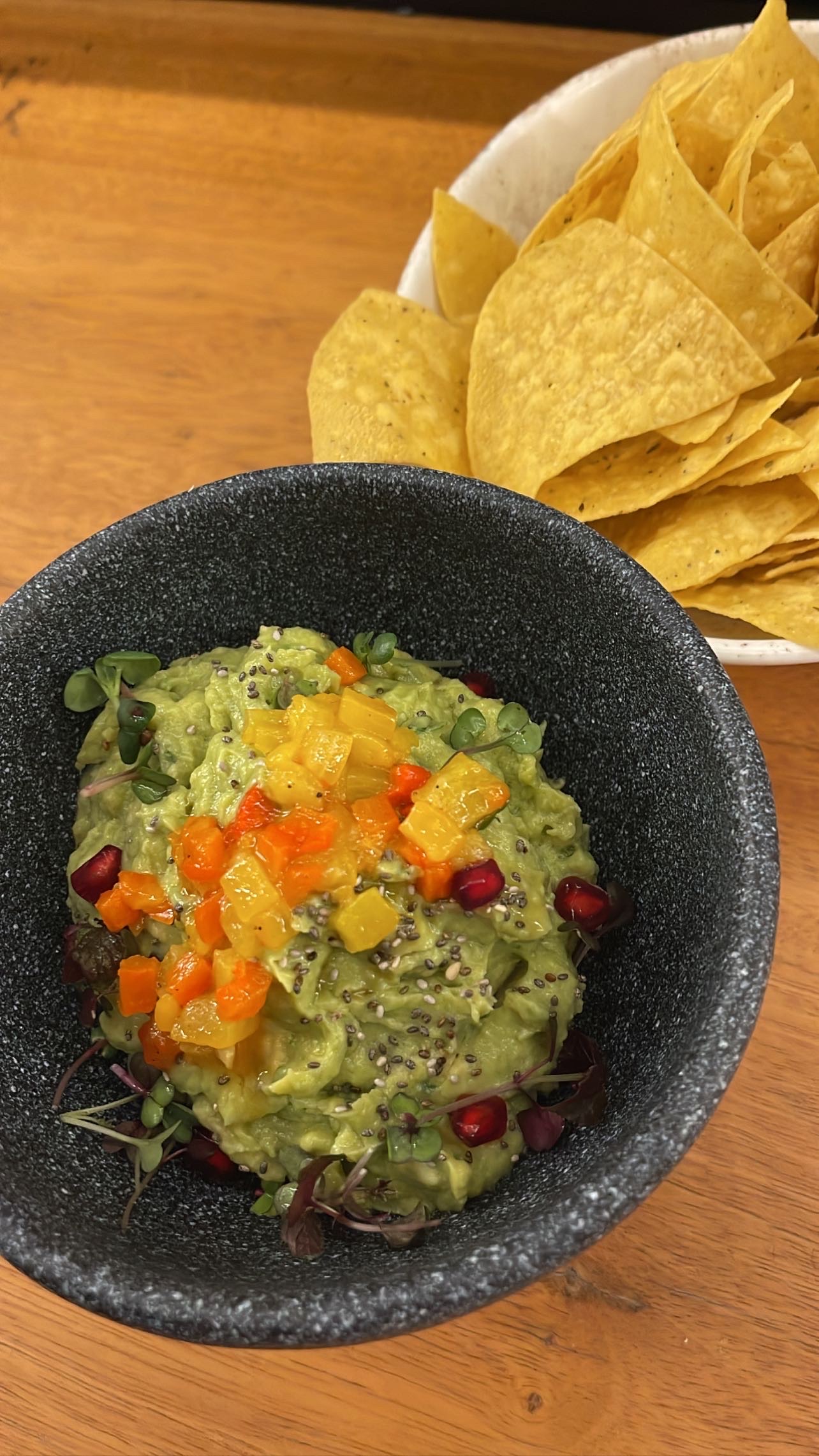 We got their guacamole and even though the presentation was really nice and it's one of their popular starters, I felt like it was missing some salt. Their Wagyu Japanese beef was also a miss for me. It wasn't bad at all but it wasn't something that I'll reorder next time. Steak and fries would have probably been a better option for us. We skipped on dessert this time (shocker I know) but their dessert menu looked so appetizing so if you aren't counting your calories, definitely do indulge in a treat after.