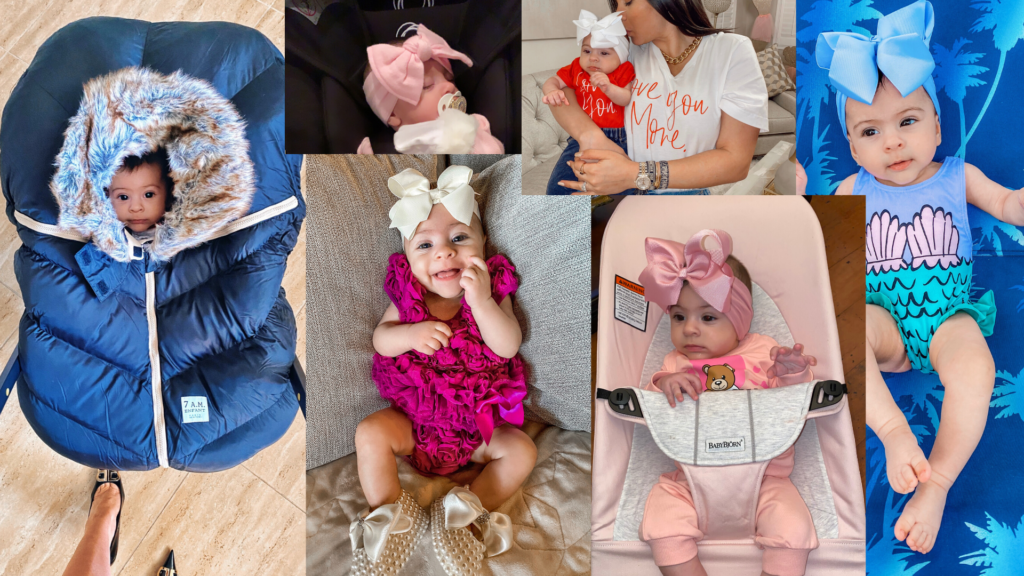 Let's talk baby clothes. Many of you ask me where I shop for Serena, so I'm dedicating this blog post to sharing my current favorite stores and items I've bought recently. In general, I avoid any baby clothes with lots of floral prints unless it's really really REALLY cute. For outfits, I try to throw in some fun accessories to bring the look together (big bows, fun socks, a nice custom blanket etc.). Plus, I buy certain items from certain stores such as:
Designer Brands: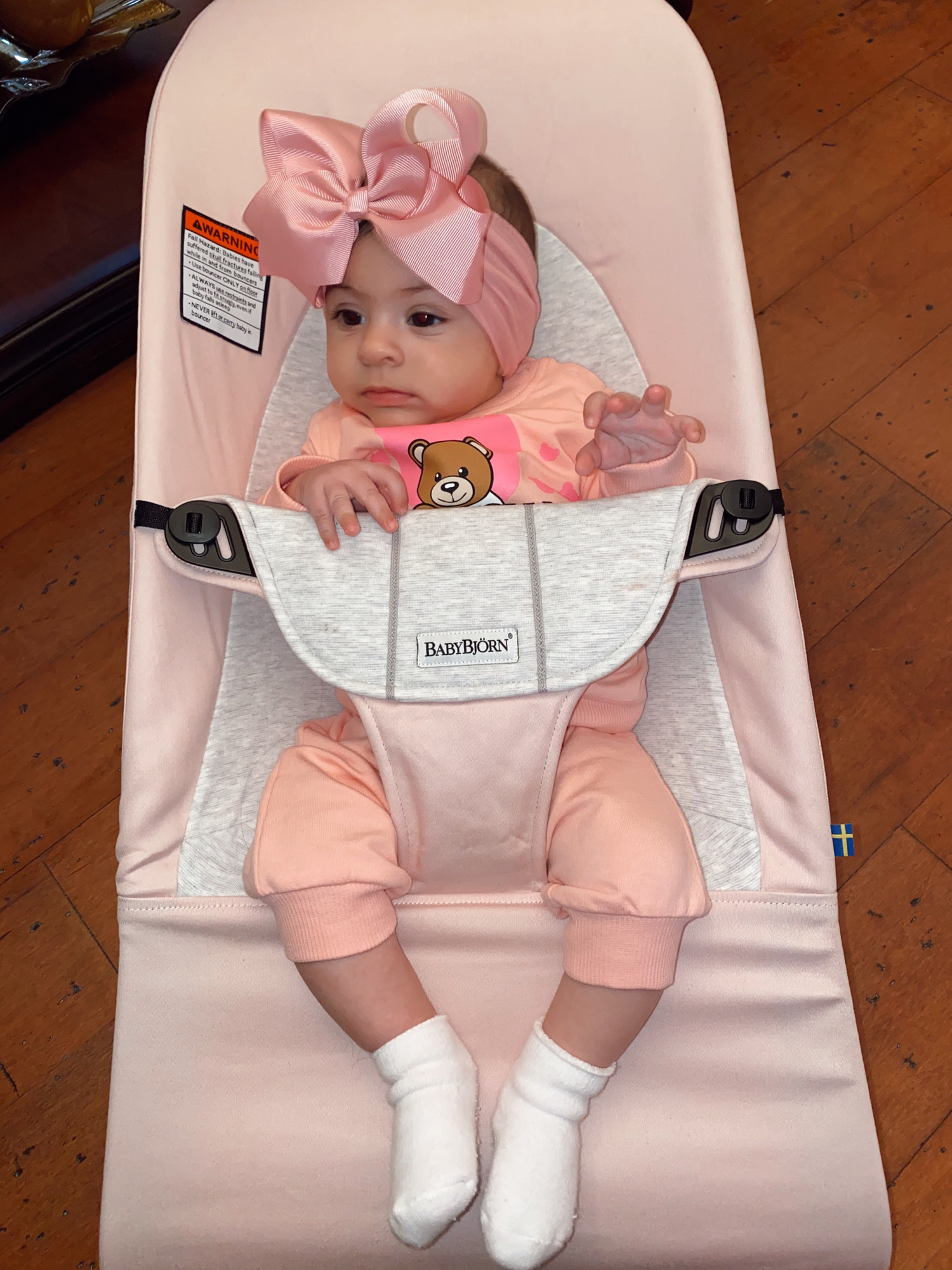 I love shopping at Farfetch, Childsplay Clothing and MyTheresa for all of Serena's designer wear. My current favorite brands to dress her in are: Stella Mccartney, Kenzo, and Moschino. At her current age, I opt for onesies or two piece sets. I find that dresses don't look too flattering on babies until they are at least 6 months old.
Big bows and Everything Custom: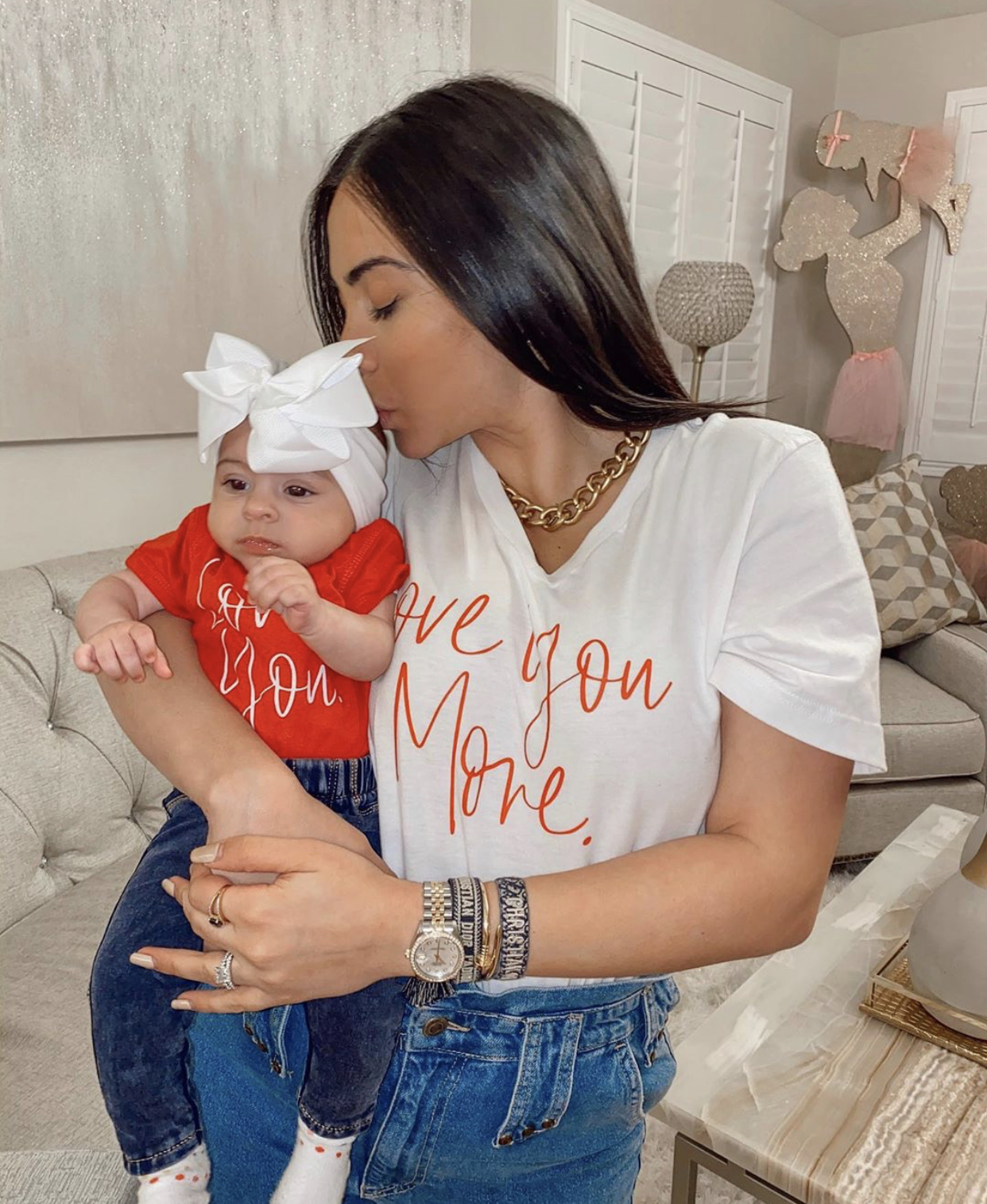 Etsy is your place to go for all things custom! AND for these nice big bows, that so many of you have been asking me about. What's more, I love buying Serena's custom blankets from there as well. I ordered a custom receiving blanket with a matching headband for her during our hospital stay and got so many compliments on it. I also love to shop for all of our matching outfits on Etsy!
Bonnet and Crochet Sets: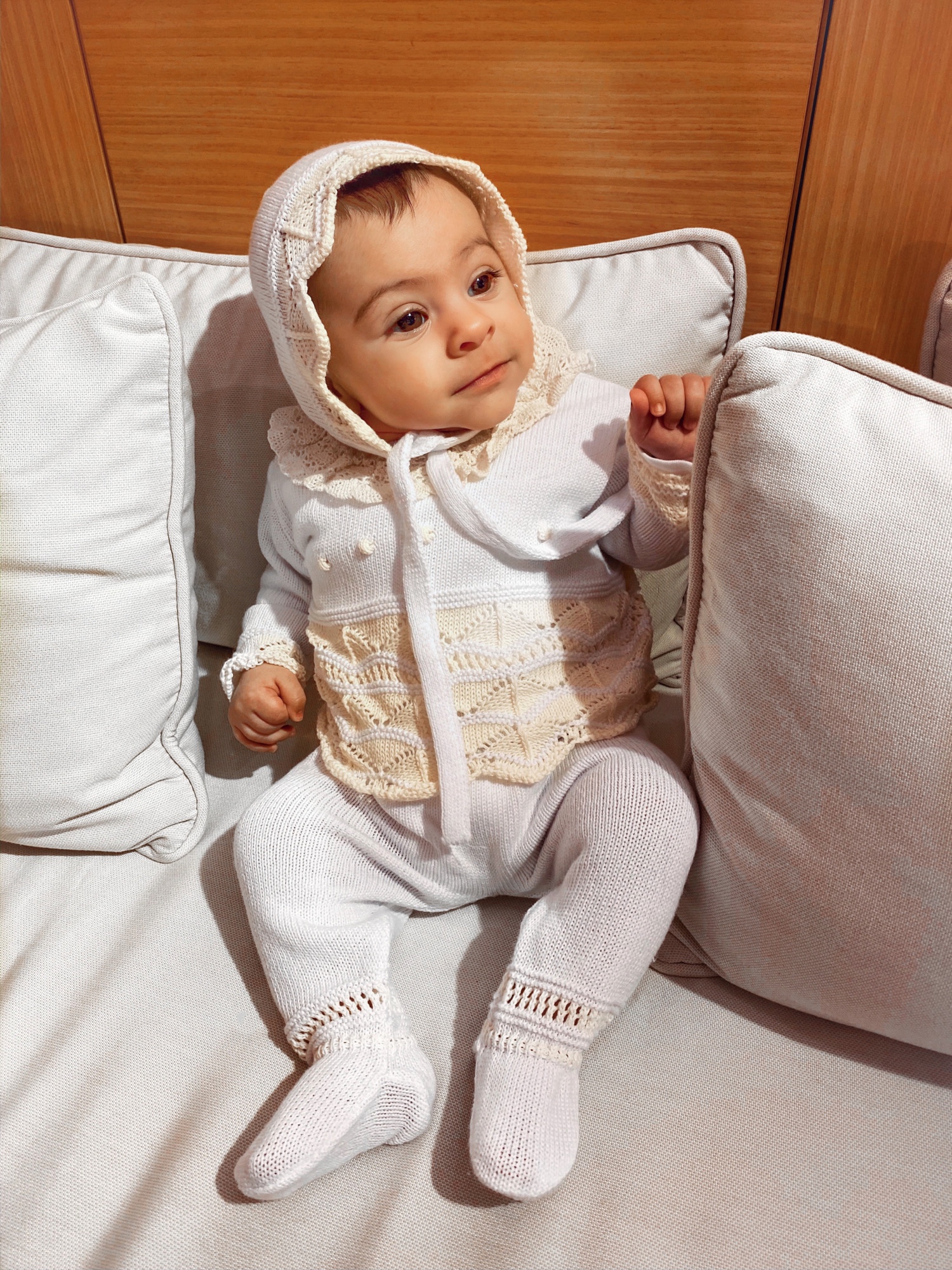 Bonnets are the cutest thing to dress your baby girl in especially during winter and fall. Something about it just screams Parisian fashion to me. I love buying all of Serena's bonnet and crochet sets from an online store called: Maisonnette. They have the cutest and most unique pieces and I always get a ton of compliments on her 3 piece white and pink crochet set.
Cute Occassion Wear: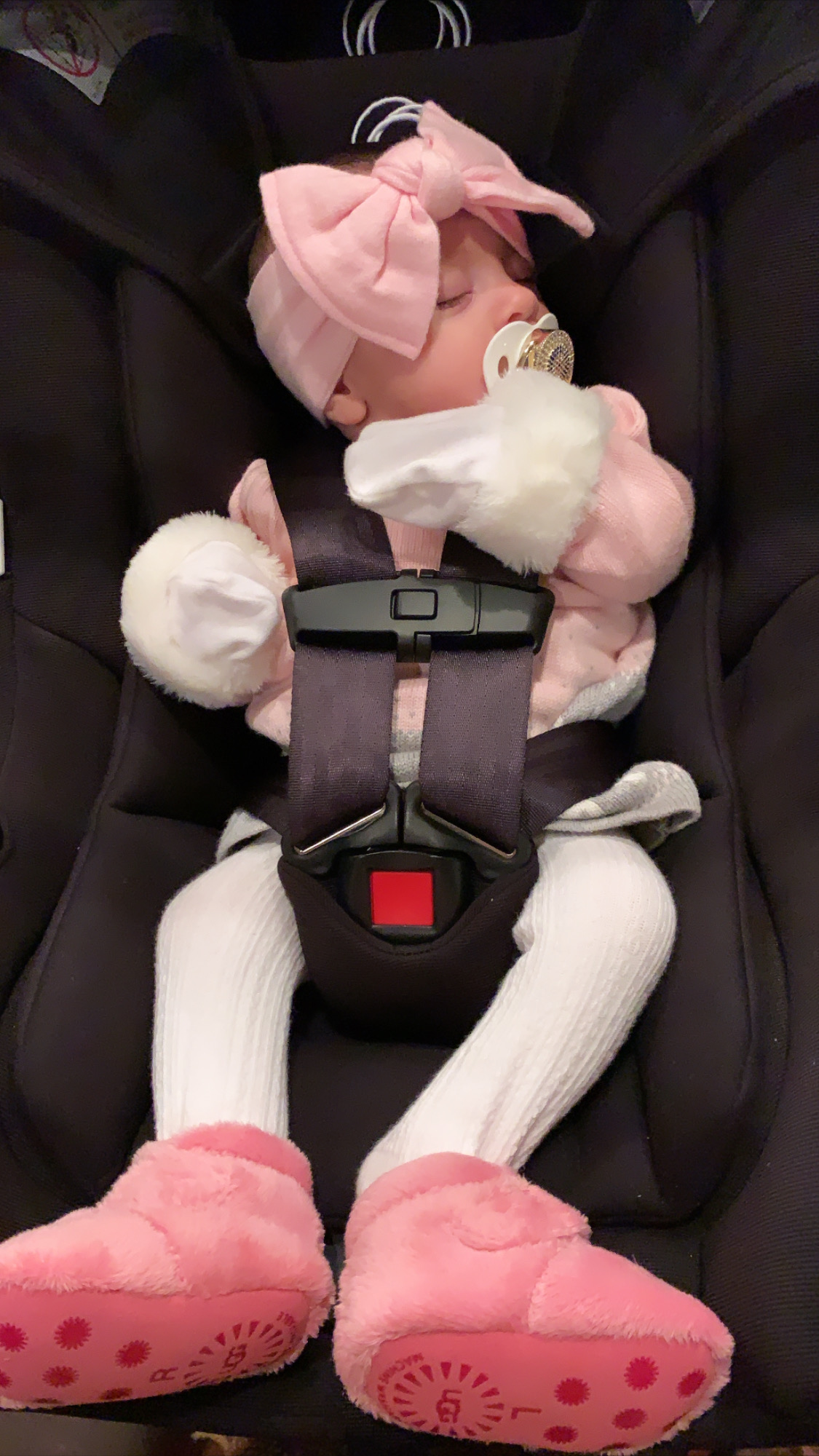 Janie and Jack is an adorable boutique and online store that has the cutest dresses and accessories for babies. I bought a good selection of occasion wear outfits for Serena along with matching tights. I personally love their dresses, faux fur baby jackets and accessories the most. They have a very limited selection of newborn clothing but if your baby is 3 months + then you'll love what they have!
Everyday clothing: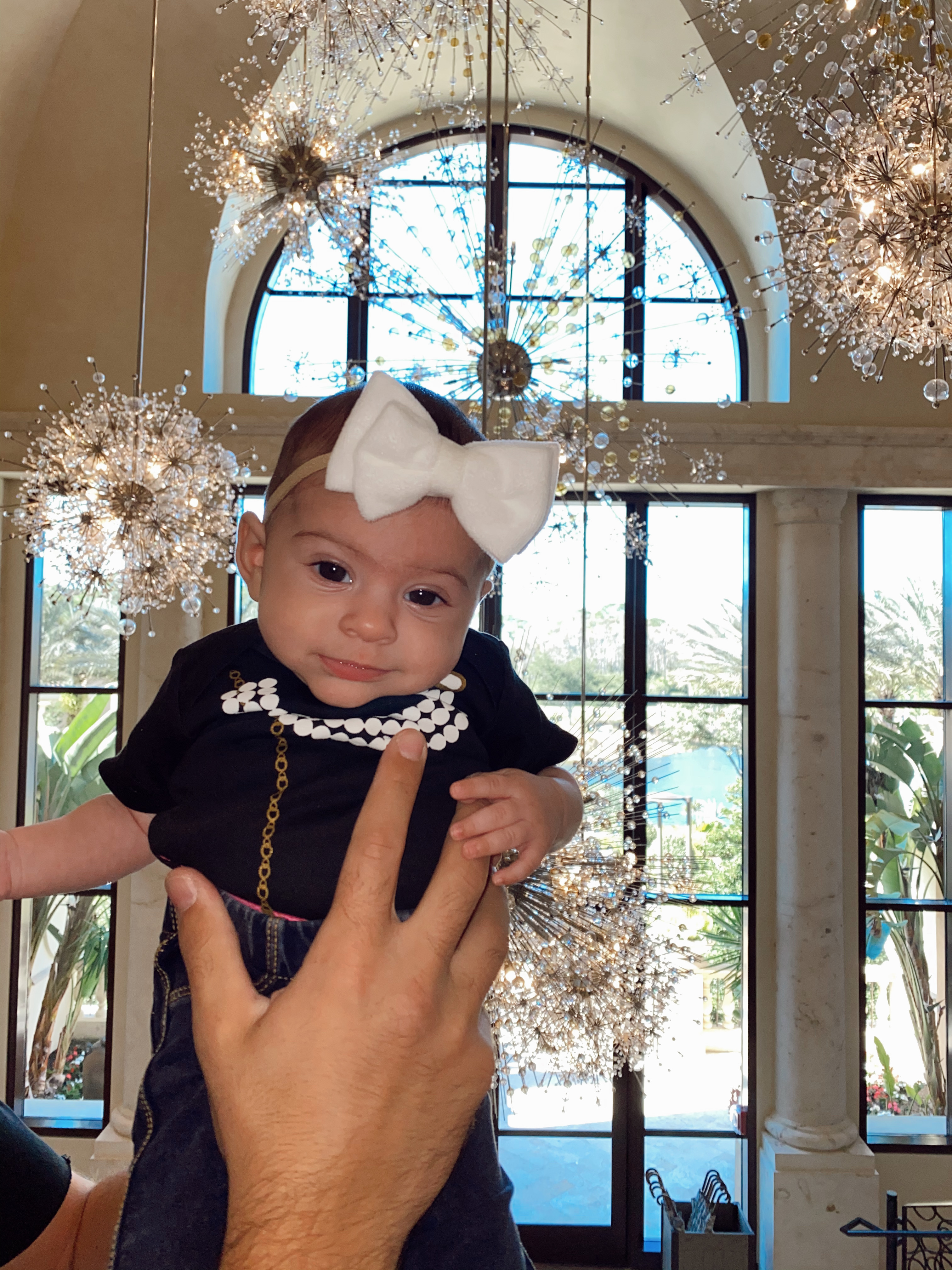 Zara, H&M, Nordstrom and target are my go to shops for Serena's everyday outfits. I shop online from Zara, Nordstrom and H&M and in store at target. My recommendation? Stock up on plain white onesies because you will use them on the daily – I buy them from Target. Basically, I always have Serena in a white onesie underneath her actual clothing for extra layering.
As far as pretty nude colored clothing and jersey sets, Zara and H&M always have a great collection! For fun and fashionable onesies and jeans, I always find a good selection at Nordstrom.