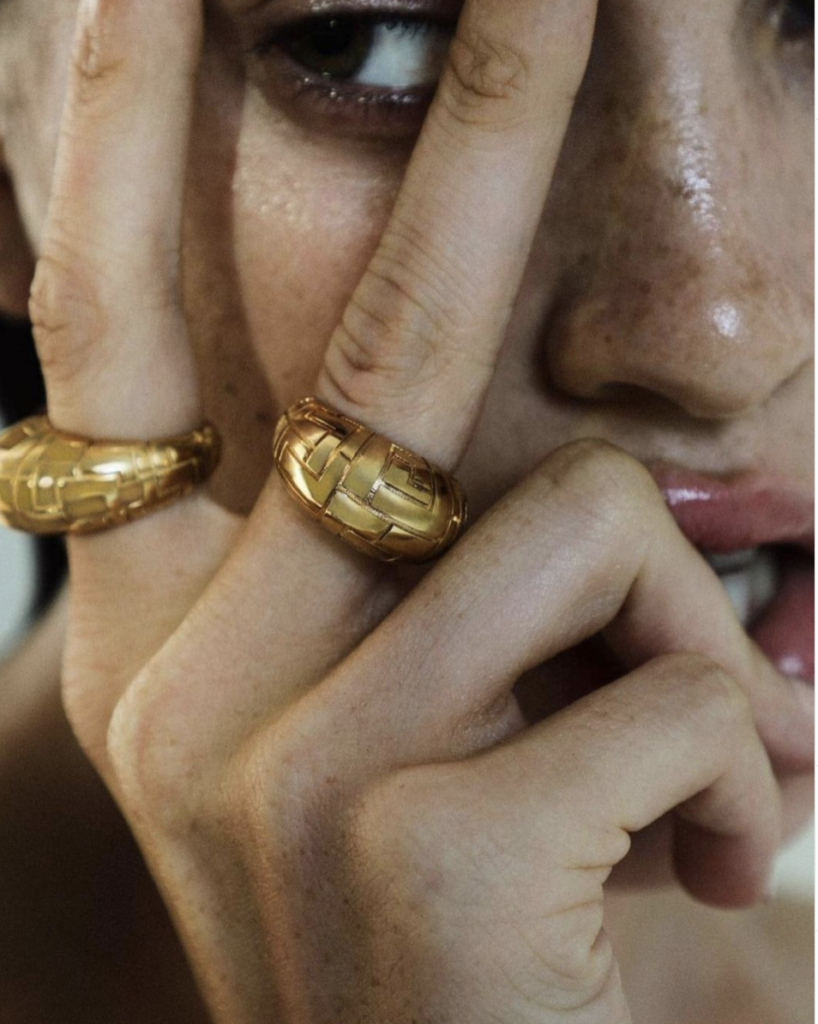 Lot's of gold rings in this month's Amazon Must Haves. Can you blame me? Look how cute and trendy these rings are! You can find a wider selection of my favorite Amazon rings on my Amazon Storefront. Aside from rings, take this blog post as a friendly reminder to shop for your halloween decor and matching family pajamas cause they sell QUICK. Found this adorable customizable pumpkin that comes in two sizes, large and X-large. So perfect for fall and not your average boring pumpkin you know?
A vegan leather trendy bag is a statement piece for this fall and winter. It comes in 3 other colors but I loved this beige color the most. And finally, can't forget to share at least one baby related item, these flash cards. Even though it says its for 4+ years, Serena really enjoyed them and for the most part was able to recognize all the photos (proud mom moment.)
To shop any of these items, simply click on the image below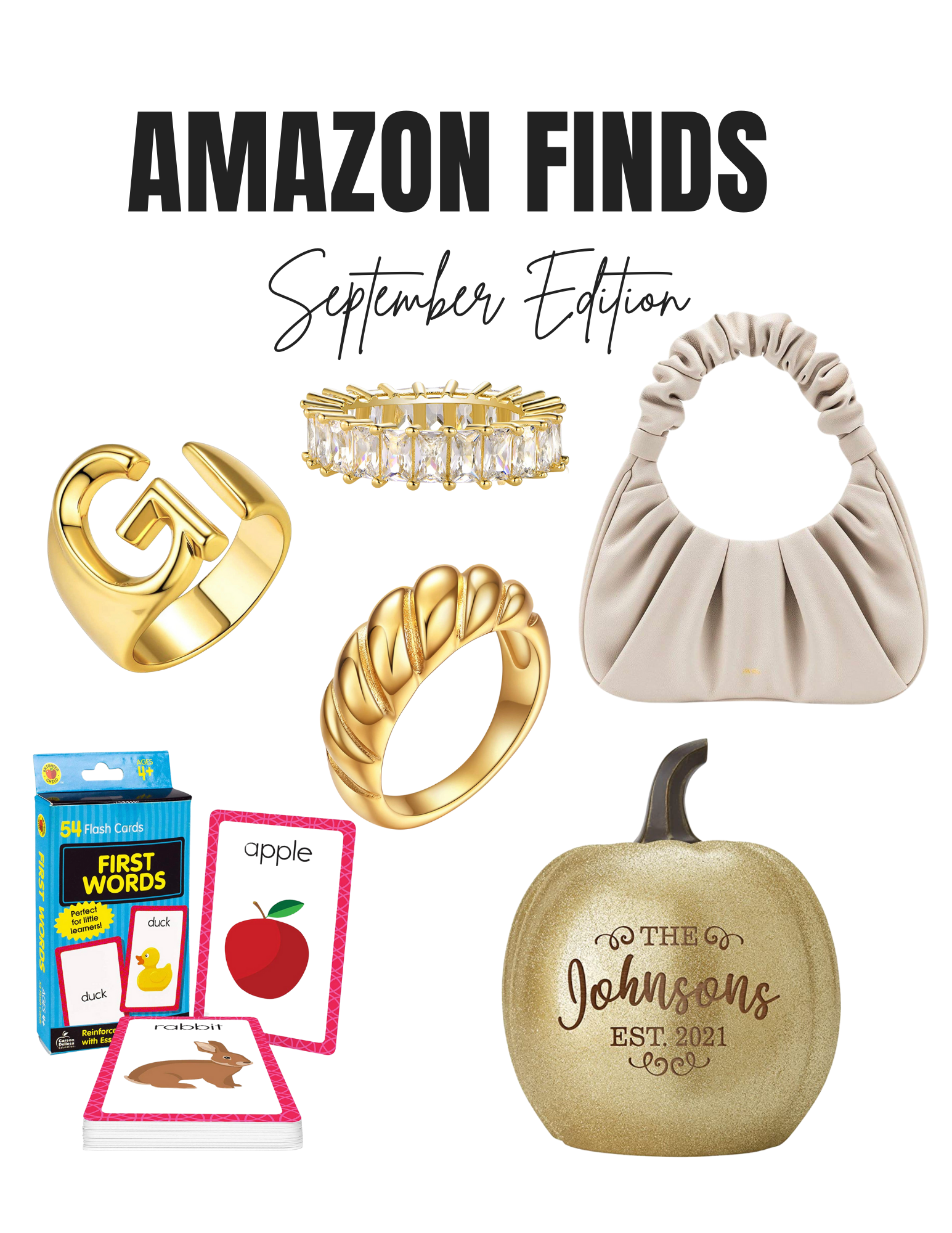 Check out last month's Amazon must haves right here and let us know if theres an Amazon item we need to test out!