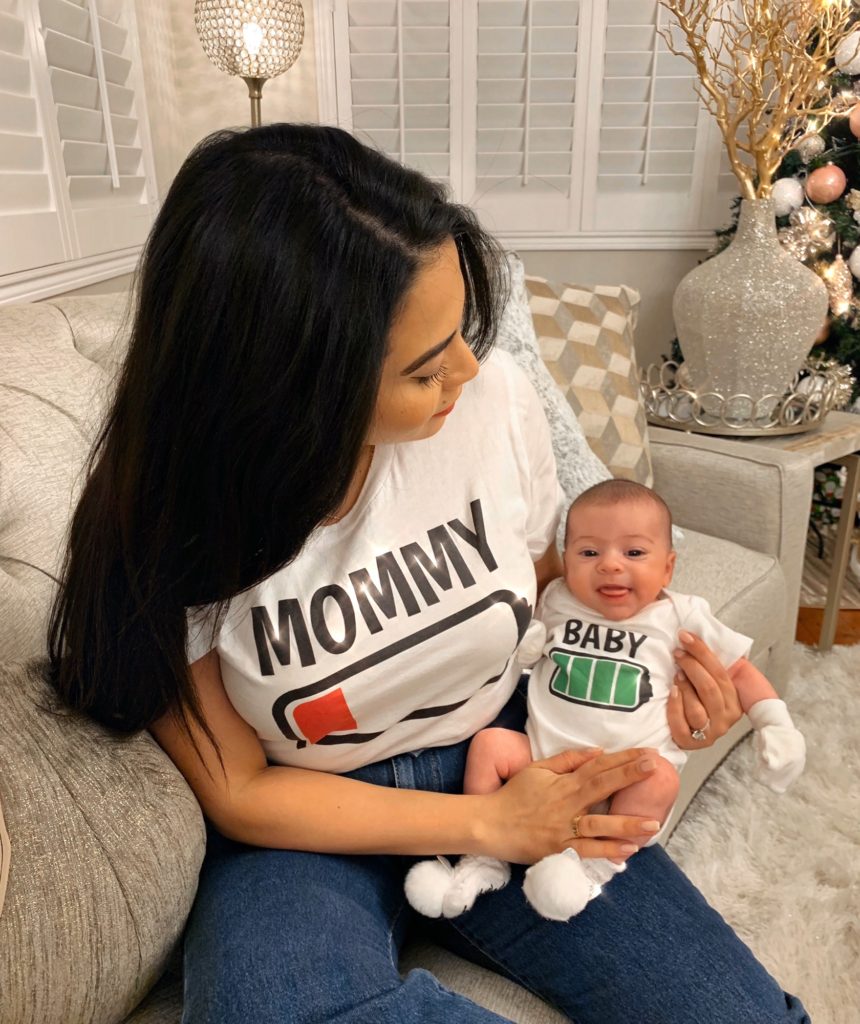 Hi babes,
40 days into motherhood and I already have a list of my hit and miss in the newborn department. I've spent so much money buying baby products only to realize that half of them were a waste of money. So, if you are a new mama or a mom to be, here are my top 10 products that I currently love and have been using almost on a daily basis!
This nightlight and sound machine has been helping me put my newborn daughter to sleep. You can control the light and sound via your phone through your app or by simply tapping onto it. The blue light is what I use at night time and the white light is what I have on when I am breastfeeding in the middle of the night. My daughter seems to love all the different sounds especially the sound of water and rain when putting her to sleep! It's also super tiny and looks pretty good to fit any nursery.
Love this product so much!! I'm so paranoid about making sure everything my newborn puts into her mouth is 100% clean. I count this as her own mini dish washer. After I wash all her bottles using Babyganics dish washing soap and then place them in the baby brezza for 45 minutes along with all of her pacifiers. It just gives me a peace of mind knowing that her bottles and pacifiers are 100% clean.
My daughter LOVES to be held and sometimes it gets frustrating when I am trying to run some errands around the house so this swing comes in handy! It has a heartbeat sound that helps calm her down giving her the illusion that she's still close to me. It also has a variety of motions that you can pick from. I did not start using the swing till my daughter was about a month old. Prior to that, she did not enjoy being on it but every child is different, some absolutely love the swing and others don't.
Initially we had a different portable sleeper that's more spacious than the dockatot and we loved it for the first couple of weeks until my daughter started moving and we would catch her sliding to the sides, I decided to invest in a dockatot since it snuggled her and provided the security of a womb. I've been using the dockatot as a co-sleeper but its also great to use for tummy time or to lounge your baby in it during the day.
THIS THING SMELLS ABSOLUTELY AMAZING! Some even rave about it clearing up their newborn baby's acne. I personally use it to wipe down my baby's face every morning and occasionally her diaper area. You can also apply it to your own face instead of your toner. I do that every now and then and my husband judges me for it but oh well, I do enjoy smelling like a baby ? .
When Serena was first born, she would cry every time the nurse wiped her down at the hospital until we came home and I started using the wipe warmer on her. It made my newborn's diaper changing process a lot more soothing and comfortable. The nighlight however, is pretty useless because it isn't as bright but the warming feature makes up for it!
This is perfect to change her diapers anywhere in the house. I love my diaper caddy, for days that I'm downstairs and don't feel like going back upstairs to her changing station. Everything is packed in one spot! I added some wash cloths, wipes(I use honest wipes), diapers(of course), extra onesies, mustela cleansing water, nail clipper, and a hand sanitizer to it. It's her little to go diaper changing bag so if I need someone to change her diapers, I simply just hand them the caddy as it has everything neatly organized in it.
My daughter LOVES her showers in this! It's soft, delicate, and holds her tight.I tried bathing in a tub and it was too complicated for it. I also was afraid of her sliding accidentally from my arms so this lotus gave me the confident to bathe my baby especially as a first time mom where most things can seem a little scary to us in the beginning.
LIFE SAVIOR! You will find me pumping on a long drive, working on my laptop, as I'm cooking etc. I personally preferred this over the Medela pump as its more discrete and yields the same results. No need for a hands free bra! You can insert this pump into any bra you have and track how much you are pumping via their app. It is a little on the pricier side but its totally worth it if you are serious about pumping.
From car seat to stroller in just a matter of seconds! My husband bought me this since we travel a lot and Doona is the only certified car seat to be used on a plane… So he had to get it! We actually used it on our most recent trip to Hawaii to seat our newborn baby on the plane. And she slept through the entire trip! Only set back is that she will probably outgrow it soon as it's for babies up to 1 years old.