Last week, my husband and I celebrated our 3 year anniversary at Al Nafoorah restaurant located at one of my favorite hotels in Dubai; Jumeirah Al Qasr. Known for its authentic Lebanese food and excellent service, we wanted to give Al Nafoorah a try and see if it lived up to the expectations.
Price: $$$
Neighborhood: Jumeirah Al Qasr in Jumeirah
Category: Lebanese cuisine
Why we loved it
Having good food is incredibly important but also having good service is a make or break deal for me. Coming from Las Vegas, we have struggled to find that 5 star restaurant experience that we were used to. Dining at Al Nafoorah gave us that service we have been itching for in Dubai. The server knew exactly what to serve us for dinner and the presentation was too good to not share instantly on my Instagram.
Al Nafoorah does provide an indoor and outdoor seating both of which are beautiful but very different. We chose to be seated at their terrace facing Burj Al Arab for a more Romantic scenery. As far as the food, my favorite items and the ones you will need to try when visiting are: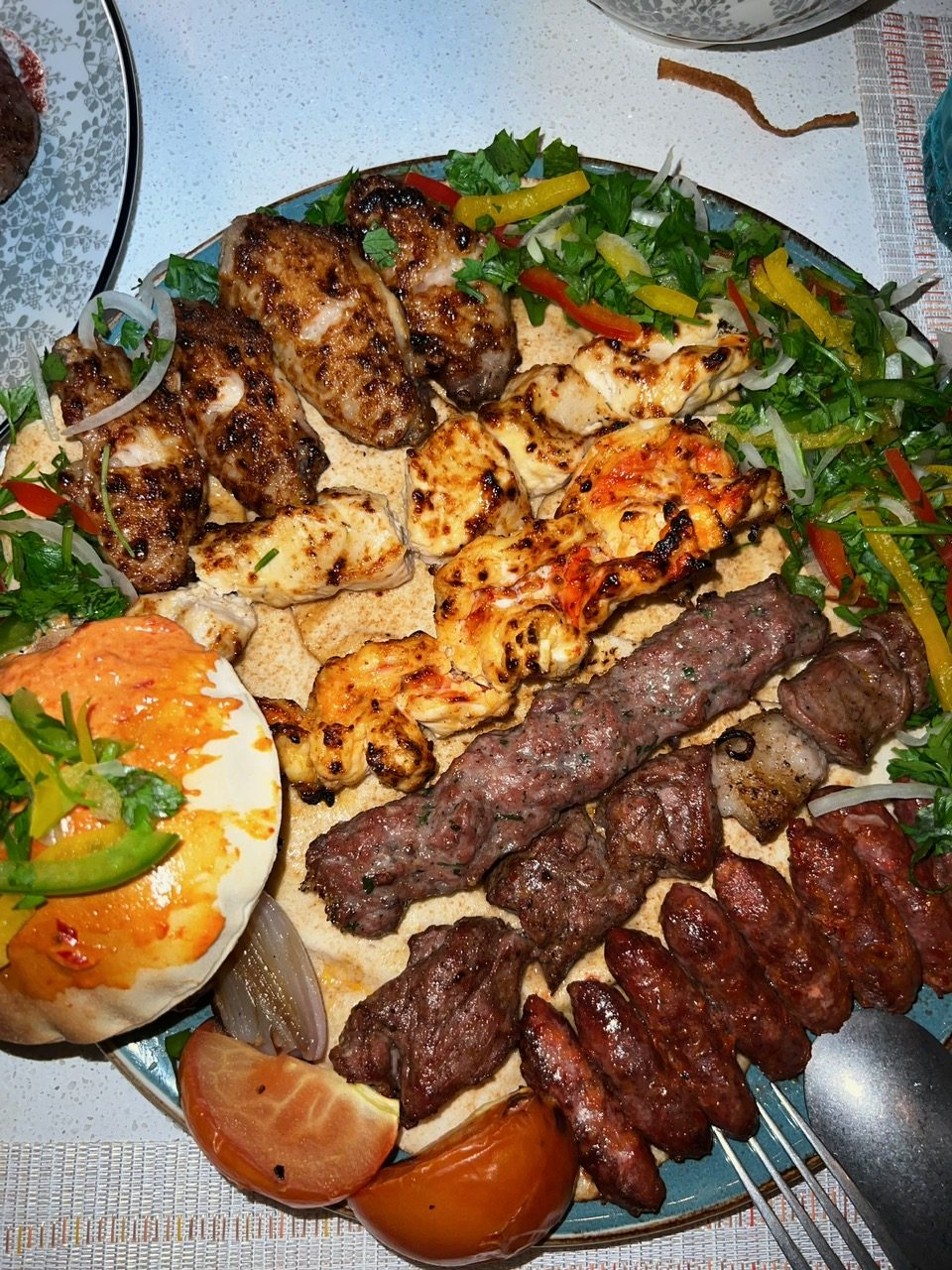 Cheese rolls, fattouch, shish tawouk, and their signature bird appetizer dish. I have never tasted birds before so I was a bit hesitant however, it's a traditional Lebanese appetizer believe it or not. Dipped in pomegranate sauce, this dish almost tastes like baby chicken so it wasn't a foreign taste to me. Definitely one worth trying. Make sure to leave some room for dessert because their Knefe is one of the best I have ever had. It's fresh which is something very hard to find! Enjoy it with a cup of moroccan tea as you sit back and listen to subtle oriental music that will take you back to Lebanon.
What to wear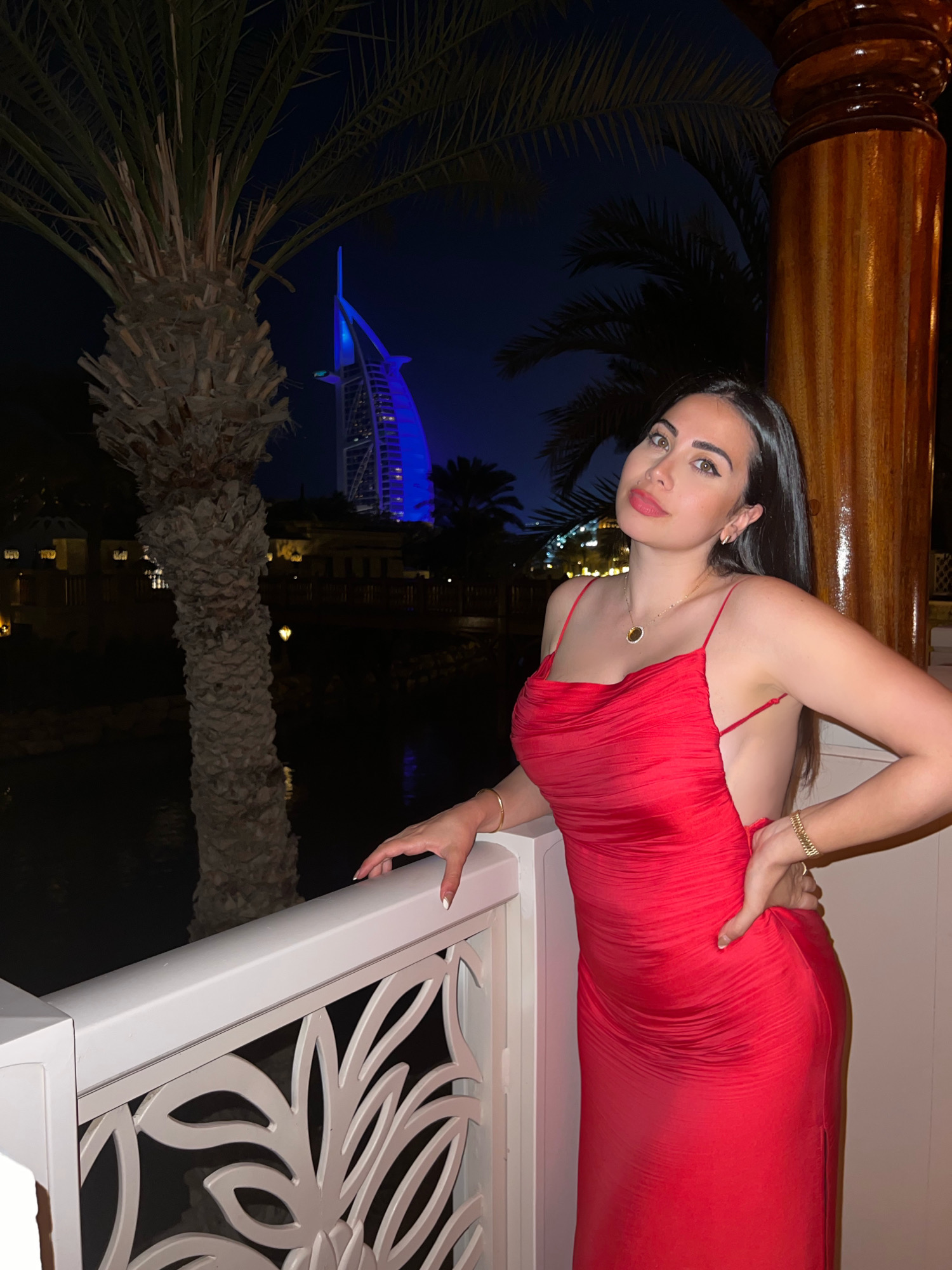 I dressed in a silky red dress with an open back paired with my Amina Muaddi Begum PVC pump but you can definitely opt for some jeans, a body suit and some heels or even a nice kaftan or abaya for a true oriental experience since their decor is the perfect canvas for a photoshoot! I fell in love with the interior design of this restaurant.